The Disc's Top 10 Gigs of 2014
It's been another good year of great rock & metal gigs for me. It's been a year of firsts as well…including my first abroad festival (Hellfest). Narrowing this list down has been a real tough one, originally I wasn't going to include individual sets from festivals but there were a few that were so good they deserved mention.
This list can only be 10 long but a few that just missed getting in include Red Fang @ The Electric Ballroom – Camden, Watain @ Hellfest, At The Gates @ The Forum – Kentish Town & Volbeat @ The Roundhouse – Camden.
This top 10 is made up of shows that were not just amazing but incredibly significant for me as rock & metal fan.
10 – Reel Big Fish/Less Than Jake @ The Shepard's Bush Empire, London.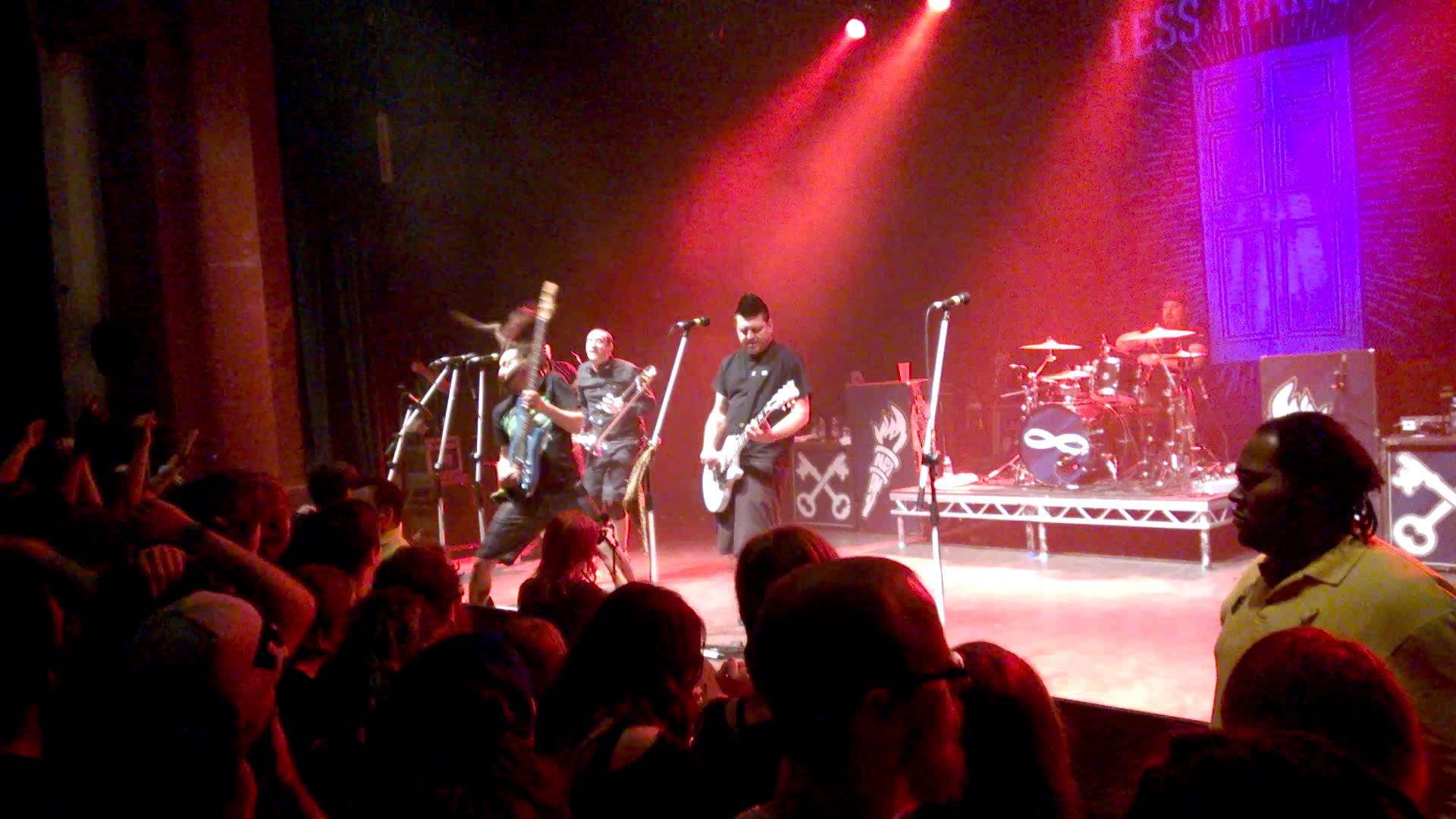 My first time seeing my favourite ska band (Less Than Jake) & also my sons first show. We got a great view & the bands were amazing, Less Than Jake in particular played a collection of songs that any fan would be happy with (while also cracking-wise about the modern love for In With The Out Crowd).
Significantly we also saw one of the worst acts of stupidity at a gig to date. A man jumping from the balcony to the floor below…he was taken away in an air ambulance delaying the gig by 40 minutes. The band played on & over the curfew which made it even more special.
9 – Nine Inch Nails @ The Capital FM Arena, Nottingham.
Another first for me, I'm not the biggest fan but the songs I do like, I love. It was a great gig filled with many of their hits & even the more electronica songs went down a treat.
I get goose bumps when I remember hearing Hurt live, it was something else.
8 – Thy Art Is Murder @ The Underworld, London.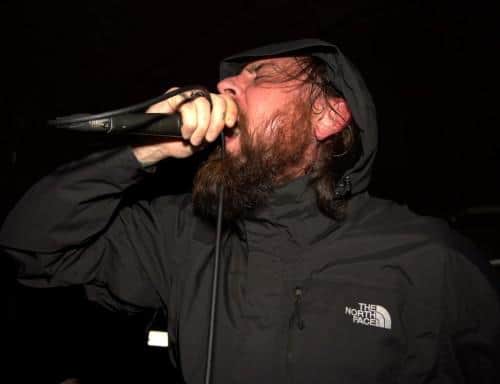 One of the most violent gigs I've been to this year but in a good way. Another first for me this year, there isn't much better then Thy Art Is Murder on stage. The band lives & breathe brutality & just don't stop.
Being involved in some of the most epic pits I've ever been in & getting flattened in a hilarious stage dive stand long in the memory. It was a pleasure to meet the singer a few months later…cool guy, cool band.
7 – Devildriver @ The Electric Ballroom, London.
I think this was my 6th time seeing Devildriver? It wasn't the best I've seen them mostly down to the short time on stage but while they were there though they ripped the place a new one. Hit after hit, they could have played for 2 hours & I wouldn't have heard enough.
6 – Evil Scarecrow @ Bloodstock, Derbyshire.
Saturday morning…hung-over after an epic Down set the night before I dusted myself down & went to see a little band I heard a bit about.
The first major surprise was the size of the crowd that were there as well, it felt like I was going to see a headliner not the opening band. The 2nd surprise was just how awesome the band was, how much fun they were & that I had turned 30 on that day.
A crowd made up of thousands all moving in time doing an awful robot movement should be stupid but turned out to be one of the most epic things ever.
5 – Mastodon @ Brixton Academy, London.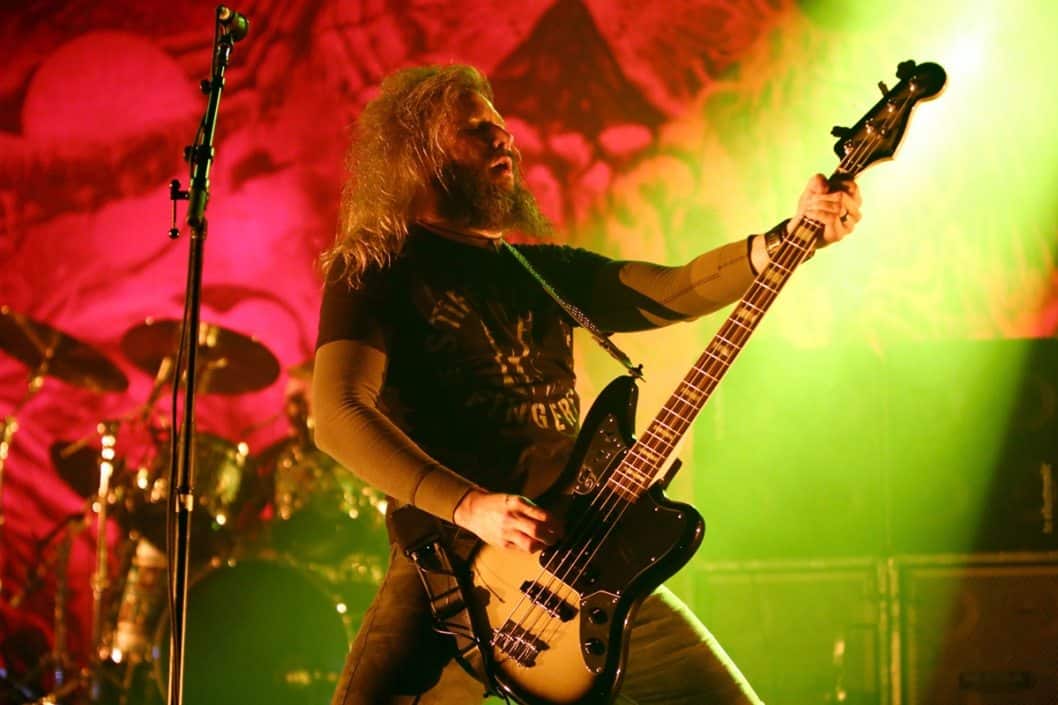 A packed Brixton for one of the most important bands in metal to date, Mastodon blew me away & any other year it might be the No. 1 gig of the year, it was that good.
Playing a selection of their best work it's hard to fault any section of the set even if several of my favourite were omitted; such is life when you have such a stellar back catalogue.
4 – Machine Head @ The Roundhouse, London.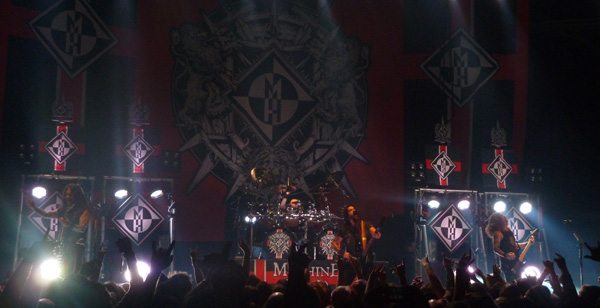 It's been over 3 years since I last saw Machine Head play (not counting them playing as Ten Ton Hammer). To say this gig was a big deal is an understatement.
It turned out to be the last show I've seen this year (although wasn't planned as much) & one that was as spectacular as you can imagine. A set-list filled with favourites & a few rare numbers, a venue with crystal clear sound & a welcoming & excited crowd…this was as near to the most perfect Machine Head show I've been at.
3 – Turisas @ Hellfest, France.
I don't think I've ever been to a show were a crowd has been this in tune with the band on stage. Every person in the tent loved Turisas as much as I do & it made for one of the most intense shows ever.
Playing their best material from their albums (even Rasputin felt right) it was a band at their absolute best. Special mention has to go to the songs Battle Metal which was sung louder by the crowd then the band & We Ride Together which had me filled with more emotion then I've ever felt at a gig.
2 – Behemoth @ Hellfest, France.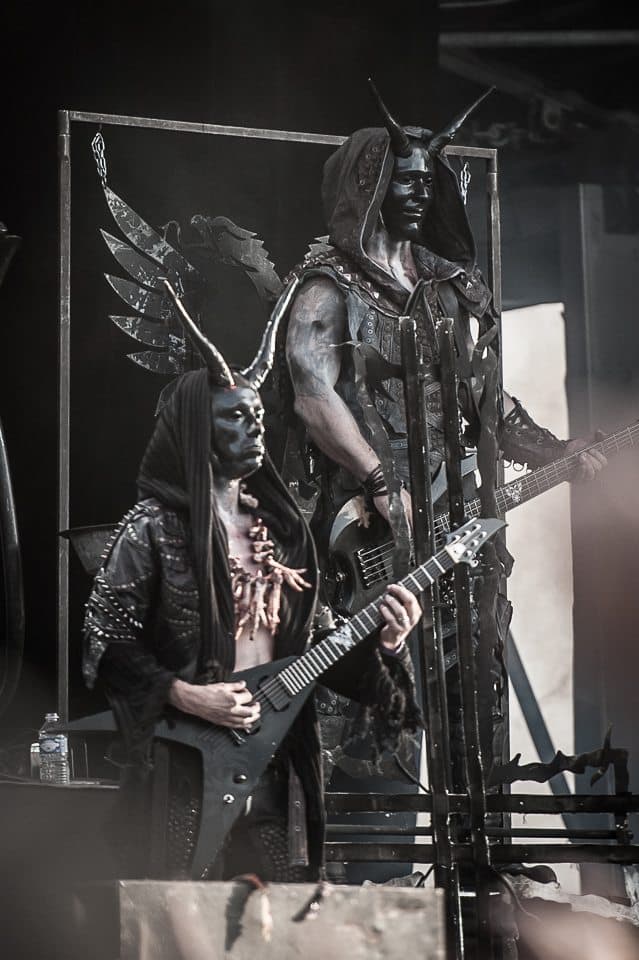 Another show from the festival Hellfest & one from the band who released my personal favourite album this year. The super-hot sun was beginning to drop by time the band took the stage & it felt like it was too bright for Behemoth's dark metal sound.
It wasn't…it fact it was unbelievably great & a show that surpassed even the might Emperor who came on after them.
1 – Emperor @ Bloodstock, Derbyshire.
Speaking of Emperor…I saw them twice this year at Hellfest & Bloodstock with the latter by far out-performing the former.
Everything was perfect. The whole sense of occasion with it being the final show & shrouded in the darkness of the night. Everything about it was just so special & it was the kind of show that you want to be able to say "yeah, I was there".
One of the most special bands ever performing one of the most special albums on one of the most special stages.