Ten Reasons Why You Should Be At Bloodstock 2019!
Bloodstock Open Air 2019 is nearly upon us and to say we're excited is an understatement. We adore the festival and this year's line-up is simply phenomenal. From the Ronnie James Dio Main Stage to the Sophie Lancaster Stage to the New Blood and Jägermeister Stages, there is something for everyone! Not got your tickets yet!? What are you waiting for!? Head over to the Bloodstock Festival website here and join thousands of like-minded head-bangers for a weekend of quality rock and metal.
…but maybe you're still not convinced. Well, leave it up to us to convince you. Here are 10 reasons why you should be at Bloodstock 2019.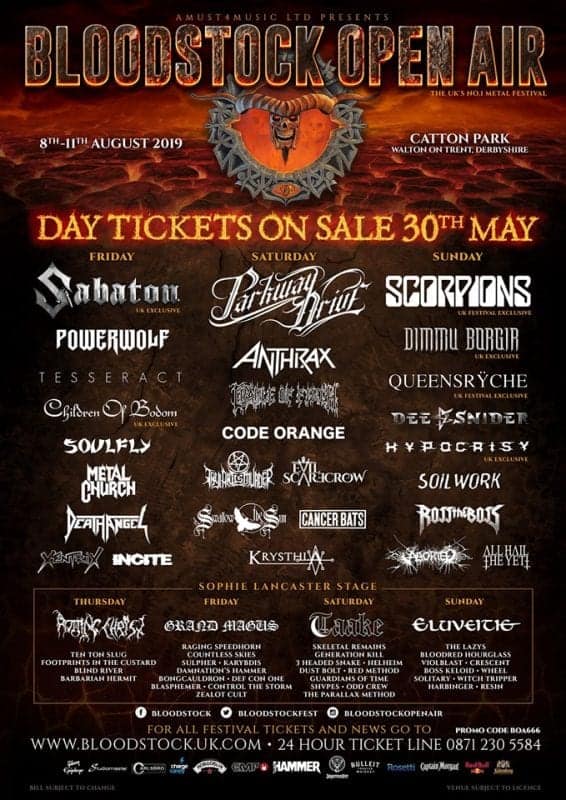 1. It's Bloodstock for goodness sake
There is no metal festival quite like it in this country. Family run by fans for the fans, with organisers who live and breath what they do. It still feels like our festival and not a corporate beast. Built on mutual trust and a desire to not adhere to expectations or demands, it's a festival loved by all who have attended over the years.
2. Atmosphere and size
Maybe you've always wanted to go to a festival but the size and scale puts you off. Maybe the thought of so many people in one area makes you anxious. Well fear not, as Bloodstock is a manageable size (20,000-25,000) and sees some of the friendliest people coming together for a weekend of like-mindedness. Everyone wants to have a good time and that is clear once you're there.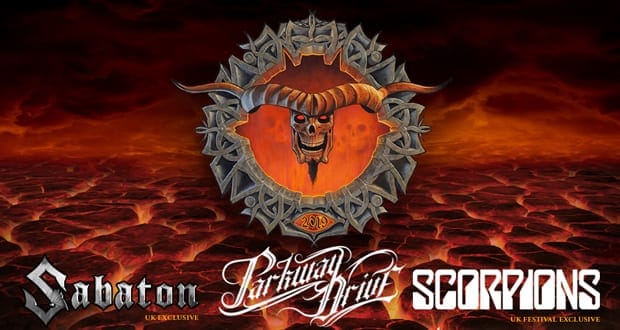 3. Sabaton, Parkway Drive and The Scorpions
Don't ever say Bloodstock doesn't know how to vary their headliners as this year's event gives us three very different bands. Something for everyone to enjoy. Be it the power metal spectacle of Sabaton, the classic rock shenanigans of The Scorpions or the rising metalcore bludgeoning that Parkway Drive will dish out.
4. About Parkway Drive actually…
Recognising that Parkway Drive had made the transition into headliners before anyone else (again), Bloodstock took a risk in booking them. Simply put, they were a divisive announcement with one half lauding it and the other decreeing it as a big mistake. We're convinced that come the end of their set on Saturday night, everyone who spoke negatively about them playing will be eating their words. Need more convincing? Read our strong opinion piece 'In Defence of Parkway Drive as a Bloodstock Headliner' here.
5. The rest of the Ronnie James Dio Stage
Powerwolf, TesseracT, Children of Bodom, Evil Scarecrow, Soulfly, Death Angel, Metal Church, Cancer Bats, Thy Art is Murder, Cradle of Filth, Anthrax, Dimmu Borgir, Incite, Dee Snider, Soilwork…and many, many more. Wow.
6. Thursday night
Get down to Bloodstock for the bands playing on Thursday. There are only five but this year it is arguably the strongest Thursday we've ever seen. Swampy sludgy doomsters Barbarian Hermit, hard rocker's Blind River, party metal band Footprints in the Custard, riff-laden sludgers Ten Ton Slug and a band that should need no introduction…Rotting Christ.
7. The Sophie Lancaster Stage
One of our favourite places to be at Bloodstock, the Sophie Lancaster Stage plays host to up and comers, old hats, bands that have played Bloodstock in the past and are moving up the ranks and legends of the scene. This year it is one of the most varied stages with a line-up that will see many not moving from there all day.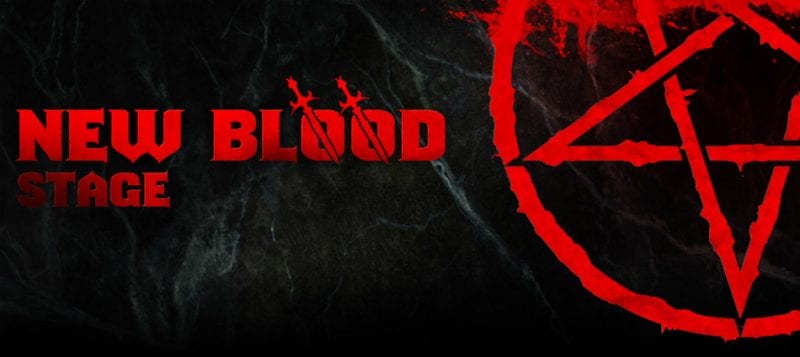 8. The New Blood Stage
Want to see where the future of rock and metal is? Then the New Blood Stage is for you. A myriad of bands from all over the country (and some worldwide) who have earned their place by taking part in the Metal 2 The Masses competitions, via submissions or just impressing the organisers. Every year the quality seems to go up and this year is no different. Nothing on any of the other stages that you want to see? Poke your head into the New Blood and who knows what you'll find!
9. The Jägermeister Stage
The smallest of the bunch but delivers a really intimate experience. Great times can be had at this stage and considering everyone has to pretty much walk past it to get to the main stage, you're guaranteed to be drawn in by who is playing at least once over the weekend.
10. Beer, bands, sun (hopefully) and more
We love a festival in this country but no-one does it better then Bloodstock. Grab a beer from the Lemmy bar. Stroll over to any of the stages that are a short distance from each other and raise those horns high in the air. See you there.