Single Slam – You Will Know The Lion By His Claw by Cradle of Filth (Cryptoriana – The Seductiveness of Decay)
Infamous British black metallers, Cradle of Filth, have released a new single called You Will Know The Lion By His Claw. It will feature on their 12th studio album, Cryptoriana – The Seductiveness of Decay, due out on the 22nd of September via Nuclear Blast.
Cradle of Filth are, of course, fronted by Dani Filth who is the remaining founder of the band. There has been a lot of chopping and changing in other areas but the line up seems settled now. Hopefully it will remain so for a long time. Joining Dani we have Martin 'Marthus' Skaroupka looking after drums, keys and orchestration. Richard Shaw and Marek Smerda are the guitarists, and Daniel Firth is on the bass. Finally we have Lindsay Schoolcraft who is on keyboards and additional vocals.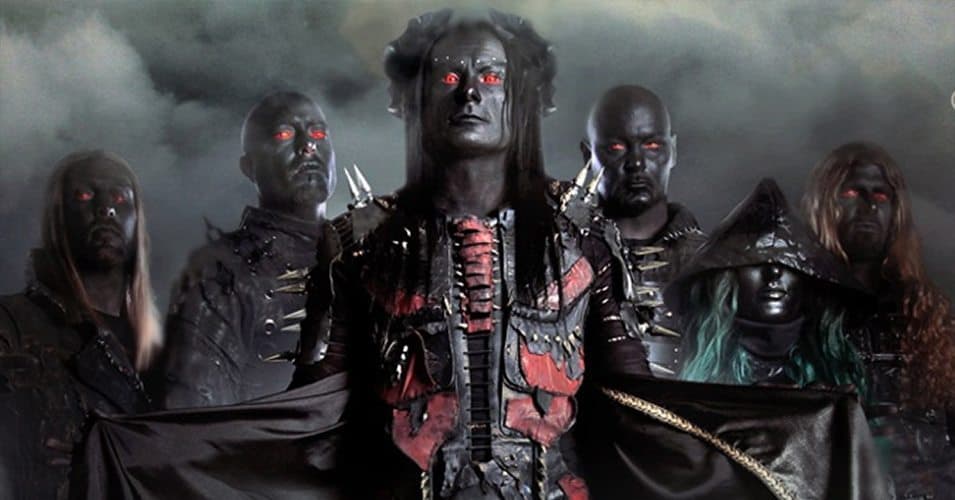 Cryptoriana – The Seductiveness of Decay follows the band's superb 11th album, Hammer of the Witches which I think is exceptional. Read that review here. The one single from the new album so far, Heartbreak and Séance, I also really enjoyed. You can read about that one here. Basically, for me, Cradle are on a hot streak and sound more together, heavier, darker and just better then they have in years. 11 albums out and the band are getting stronger – that deserves a whole lot of credit.
You Will Know The Lion By His Claw looks to continue the streak. It is just under 7 and a half minutes long and is another excellent guitar driven track. Right from the off we are thrown into expert guitar soloing and a thunderous drum and bass rhythm. The whole of "The Lion" moves at a fast pace with little in the way of slow downs. An extended scream from Dani kicks the song into gear. There is a bass heavy, crunching riff in the verses with a little background orchestral keys.
A rhythmic verse ends with some more expert guitar lines before a rhythmic chorus kicks in. Another huge screech from Dani echoes out with unfathomable drum speed. The second verse ends into a powerful solo which leads into a slight breather. A little orchestra sound and choir like chants echo out for a few seconds before we launch straight back into the riffing and Dani's deeper vocals.
The heaviness continues through to the end with aggressive vocals followed up with devilish guitar lines, all backed by thunderous drums and slamming bass notes. The song fades out to the eerie orchestral sound with more choir like chanting.
"The Lion" is a really heavy, riff and solo laden beast of a track that will leave you breathless and gasping for more. I really like it and, when paired with Heartbreak and Séance, am seriously excited for Cryptoriana. It looks like we are going to get an album to rival Hammer of the Witches.
Dani, a man of many words, had the following to say about the track – "This track is one of my favourite songs from the new 'Cryptoriana' album -aside from 'Achingly Beautiful', 'Death And The Maiden' and the title track- due to its very unique flavour and its vehement brutality. The culminative strike is especially very 'Dusk… and Her Embrace' era Black Metal"
He continued – "Inspired by the works of H. Rider Haggard, a Victorian author who schooled in my home town of Ipswich, this song uses the railroad annexation of the Transvaal in Africa during the 19th century to paint a vision of the greedy machinations of man coming up against a furious, displaced natural foe, thus posing an allegory for the downtrodden, revolting. I also have the latin of this expression tattooed on my arm (due to being the usual supercilious Leo!). The quote was made famous having been said in 1697 by Johann Bernoulli about Isaac Newton's anonymously submitted solution to Bernoulli's challenge regarding the Brachistochrone curve. So… Enjoy. Indulge. Desire. Darken."
Check out You Will Know The Lion By His Claw, along with the brand new video, for yourself here. You can preorder the new album now, from here. You can also preorder it or pick up this single from the links below. Check out Cradle on Facebook, Twitter and Instagram for more information on them and their music.
[amazon_link asins='B073LF8BWX,B073W3M9HH,B073W3M9HB,B00WMKK8KS,B000FGGEPY,B000006XU2′ template='UseThisOne' store='g0e5b-21′ marketplace='UK' link_id='609d11ba-7d0e-11e7-9053-317e956006c9′]
You Will Know The Lion By His Claw by Cradle of Filth (Cryptoriana - The Seductiveness of Decay)
The Final Score -

8/10