Single Slam – Wishing Wells by Parkway Drive
Australian metal band Parkway Drive have released a new single, and music video, called Wishing Wells. Wishing Wells is Parkway Drive's first piece of new music since 2015's album, Ire. Wishing Wells was released on the 27th of February via Epitaph.
Forming in 2003, Parkway Drive have had a successful career with 5 studio releases all doing well, as well as a couple split albums and an EP. They have toured extensively. They regularly feature on the Vans Warped Tour cycle and headline sets with support from the likes of Thy Art is Murder, Architects and Miss May I. Big band's in their own right. They have a decent level of commercial success with decent chart positions including number 1 in Australia for Ire.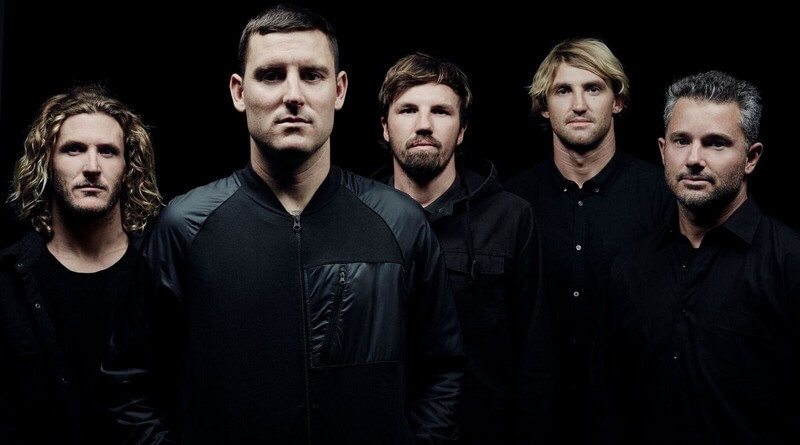 Parkway Drive are all original members except for the bassist. On vocals we have Winston McCall, and on guitars we have Luke Kilpatrick and Jeff Ling. Ben Gordon is on drums and the newest member is on the bass. That is Jia O'Connor and even he has been a member since 2006.
They are categorised as a metalcore band though only used clean singing in their tracks on their most recent album Ire. Despite their reach, I have never really been too much of a fan. I know of them and know a couple of songs but it never quite clicked with me. Generally I wouldn't be too excited about new music from them. In this instance, it has been such a long time since I listened to anything by them, I am a little intrigued to see if my mind-set has changed at all.
At just over 5 minutes long, Wishing Wells starts with a sombre acoustic melody and some distorted, echoed vocals. It doesn't stay quiet for long though quickly erupting into ferocious assault. With a roar of "Until I'm Done" the guitars come screeching in and the drums explode into life. It is impressively heavy, and it stays that way throughout. Ben Gordon on the drums is immense with furiously fast blasts. The main riff is solid and the lead guitar lines elevate the track way above average. Most impressive though are the vocals that are venomous throughout moving between rage filled growls to unholy roars. All this over some of the angriest lyrics I have heard in a while.
Lyrical lines like "Burn your heaven, flood your hell, drown you in your wishing wells" and "I spoke a vow today and asked if god would come and play because I just want to cut that fucker down" get their message across in no uncertain terms. This is a heavy song, an angry song, full of despair. It is also a really good song. Really good. Wishing Wells has a clever structure to it, some amazing instrumental talent on show and powerful vocals all wrapped around a furiously emotional message. I am really impressed.
Frontman McCall put Wishing Wells into context explaining -"Wishing Wells' is the compression of grief into song. It's attempting to place blame when there is none, seeking answers where there is only emptiness, and ultimately trying to find some kind of reason and meaning to justify the ultimate loss we will all be faced with in life. This is how this chapter begins and will end."
Check out Wishing Wells and the video at Epitaph Records YouTube page or at Parkway Drive's website by following the links. You can pick up Wishing Wells at all the usual streaming services. You can also grab this, and more from Parkway Drive, at the Amazon links below. Keep up to date with news on Parkway Drive and the new album over at their website, on Facebook, Twitter and Instagram. Be sure to give them a like and follow while you are there.
[amazon_link asins='B079Q7S729,B00ZB7UWTG,B000VJVGF8,B003N3R9V4,B009B1UY6O,B01356RWO2′ template='UseThisOne' store='g0e5b-21′ marketplace='UK' link_id='537290f2-22cc-11e8-ae66-1120dff36a24′]
Wishing Wells by Parkway Drive
The Final Score -

9/10