Single Slam – Snake in the Grass by Despised Icon (Purgatory)
Canadian deathcore masters, Despised Icon have released another single from their incoming new album. This one is called Snake In the Grass.
Despised Icon originally formed in 2002, pioneering the death core sound that is familiar today. They went on hiatus in 2010, returning with a new line up and a record deal with Nuclear Blast in 2014. They released their first album in Nuclear Blast in 2016 with Beast. The follow up to that is Purgatory and it is due to drop on the 15th of November.
Despised Icon are Steve Marois and Alex Erian on vocals. Eric Jarrin is on lead guitars while Alex Pelletier is on drums. Ben Landreville is on rhythm guitar, Sebastien Piché is on the bass and Yannick St-Amand looks after sampling and media. There is a lot of them!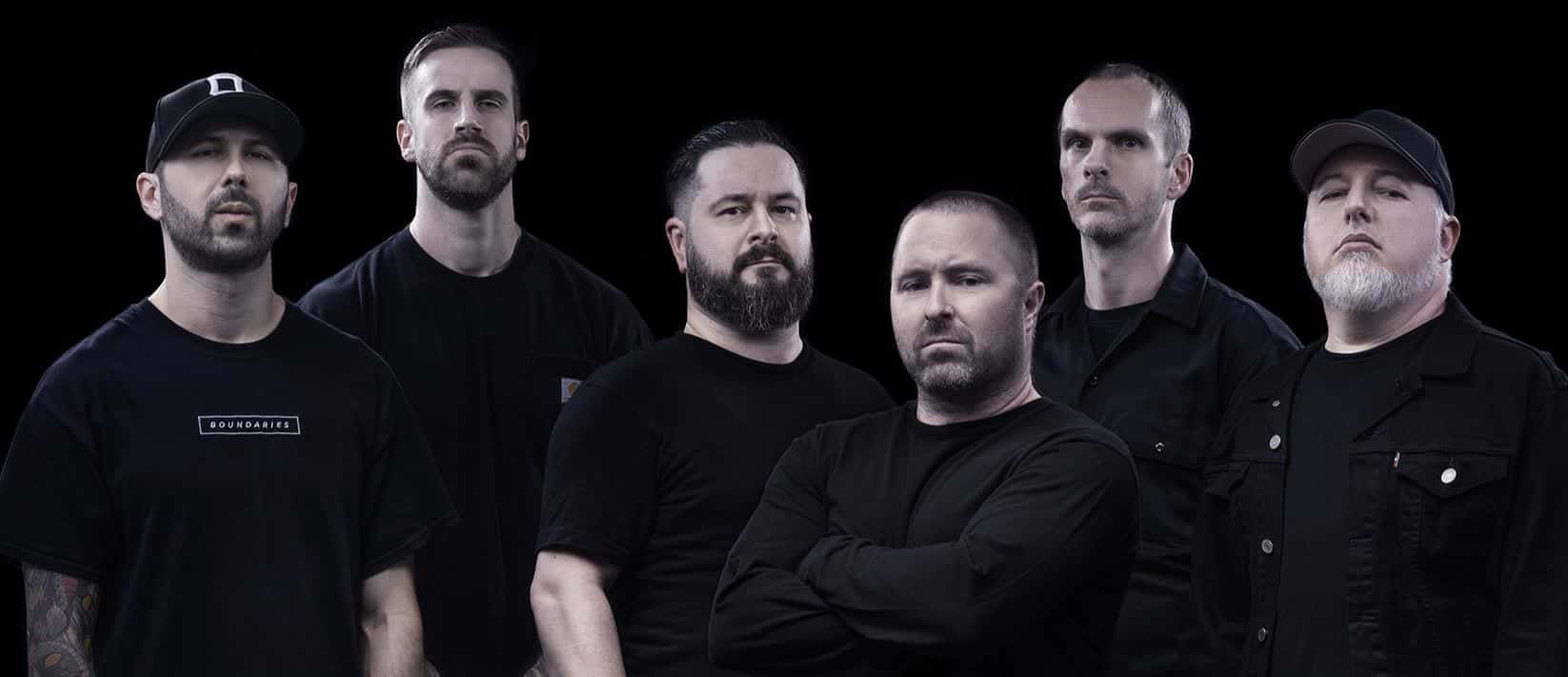 Snake in the Grass is a nice blast of chunky death core. Crunchy riffs and huge beats combine with a mix of aggressive vocals to give you 3 and a half minutes of metal to unleash yourself to. Expect a drenching in rumbling bass and screeching guitars. Drums that hit you fast and hard in a relentless assault that shakes your bones while the vocals spit bile and fury over the track. Lyrically Snake In the Grass appears to take aim at a venomous character the band new. An ex friend or ex girlfriend perhaps? Whoever it was Despised Icon are pissed with them and unload in the track adding a nice layer of reality to the slamming music. Perhaps giving many listeners an extra level to connect with.
Snake In the Grass is a fiery and ferocious song. It's very good. Musically it's quite familiar, in terms of being quite typical deathcore, which makes it easy to quickly attach to. Despised Icon manage to chuck just enough variety with the excellent drum work, bass lines and screeching guitar notes to stop it becoming just another death core track.
Snake in the Grass is available now on all the usual streaming platforms. Preorders of Purgatory are available from Nuclear Blast.
Despised Icon Links
Website – Facebook – Instagram – Twitter – YouTube
Snake in the Grass by Despised Icon (Purgatory)
The Final Score -

8/10