Single Slam – The Lament by Tribulation (Down Below)
Swedish metallers, Tribulation have just released the first single from their new album. That single is called The Lament and it will feature on the album Down Below which is due for release on the 26th of January via Century Media Records.
The Lament is the first piece of new music from Tribulation since their 2015 release Children of the Night. An album which received global critical acclaim making this new one very highly anticipated. Tribulation's dark, melodic and melancholic approach gives them a unique edge and The Lament looks set to carry that on into the new album.
Tribulation are Adam Zaars and Jonathan Hultén on guitars. Johannes Andersson is on the bass and vocals while Oscar Leander is on drums. Oscar joined the band this year replacing Jakob Ljungberg.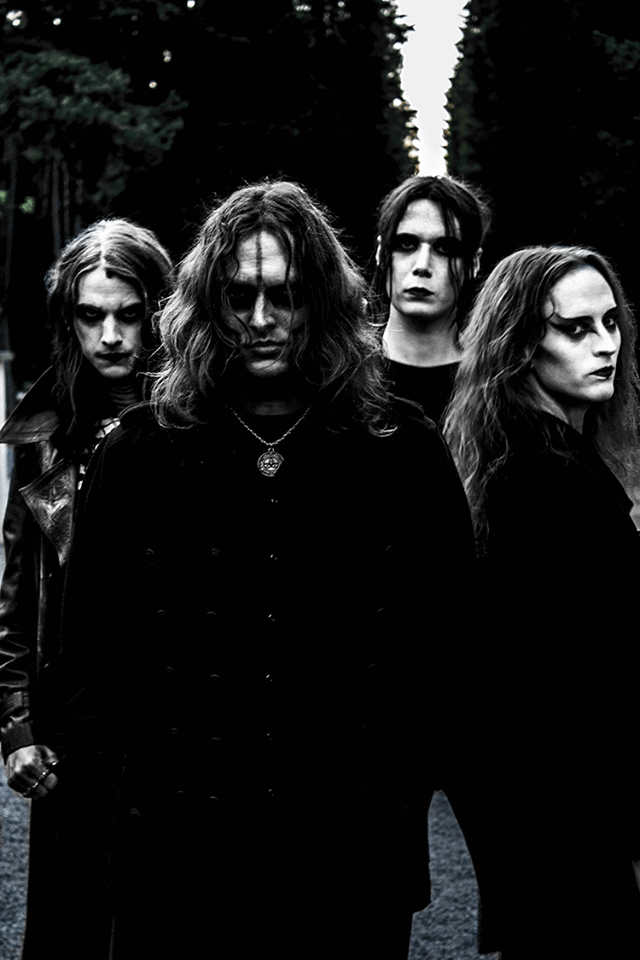 The Lament is just over 5 and a half minutes long and has been released with a video that you can watch at the link below. A gentle, gothic melody introduces the song before the instruments jump in. They play a catchy riff with a haunting aura hanging over it. The vocals are blackened though not to the point of being difficult to grasp. Think more Dark Tranquillity than Cradle of Filth.
It is a really catchy track with a strong bass line and little moments of hauntingly beautiful guitar playing. The drums are great, played at a medium pace and giving the song a doom like feel. There is a gloriously dark instrumental as we near the end with a catchy little repeated hook and then drums that grow into the song. The bass plays a chugging line and the guitars pick up pace a little more before the vocals jump back in again.
Everything on the song seems to have been meticulously placed to create this overhanging dark beauty, this sombre but inspiring sound. No one instrument or vocal line ever takes control. Instead everything just perfectly compliments each other making for a thrilling and ultimately listenable track.
The Lament it is a great song and seems to continue directly on from Children of the Night. It really reminds me of Dark Tranquillity in style though without any clean vocals on this track. That is a compliment considering I placed their latest album, Atoma, as my best of last year. I could listen to this haunting, dark but beautifully melodic song all day. I probably will actually. What an introduction to the new album. It sounds like it is going to be a cracker.
Check out the song and video for yourself here. You can preorder Down Below in all it's different formats from Century Media. Find out more about the band over at Instagram, at their website and on Facebook. Make sure you like and follow them while you are there.
[amazon_link asins='B0779NTKRN,B00U85QAME,B00BZW5XTU,B001NY71J0,B077D25CVQ' template='UseThisOne' store='g0e5b-21′ marketplace='UK' link_id='96fd09a6-e178-11e7-8dbb-1bbefef7d340′]
The Lament by Tribulation (Down Below)
The Final Score -

10/10