Single Slam – Juniper by Myrkur (Juniper)
Danish composer, vocalist and classically trained multi-instrumentalist, Myrkur, has released a new single called Juniper. It is the title track from her new EP due out on the 7th of December.
Myrkur is the project of Amalie Bruun. Myrkur have released 2 albums, an EP and a live album so far, all to critical acclaim. Her self titled debut came out in 2014 and was followed up by her debut full length just a year later, called M through Relapse Records. A year afterwards, in 2016, she released a live album called Mausoleum. Her last release came in 2017 with her second full length, Mareridt. To say it has been a rapid ascension is a massive understatement. In the space of 4 years, Myrkur went from unknown to winning Metal Hammer's album of the year aware at their Golden Gods Awards ceremony.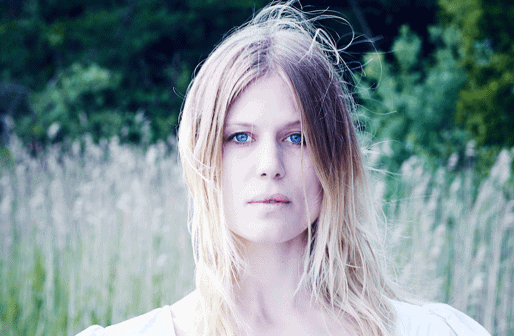 If you aren't a fan of Myrkur, you may find their music a little confusing. Bruun has a wide and eclectic range of genres to tap into and they don't all work for me. There is no doubting her talent, her voice, her musicianship but appreciation of talent isn't the same as liking the songs. Seeing Myrkur at the Golden Gods Award epitomised this for me. A single song with just her and a cello was an exercise in skill but immensely boring. It is in stark contrast to some of the album tracks that see her delve more towards atmospheric black metal.
On to Juniper then. It is 3 minutes and 40 seconds long. Juniper was produced by Jaime Gomez Arellano (Ghost, Paradise Lost, Solstafir, Cathedral) at Orgone Studios in England and again is a fine example of talent.
It is a deep and emotional ballad with plenty of strings and atmosphere but if this was the first song you ever heard from Myrkur, I'm not sure it would make you interested enough to want to know more. Lyrically it is quite dark and it does have a "blackened" undertone and a catchy chorus that sees the drums and guitars make a fleeting showing. I am a fan of the whole orchestral sound mixed with heavier guitars so that was always going to be a plus for me. It just doesn't have a huge impact overall, leaving me with that whole "yeah, that was okay" kind of feeling.
I mean no disrespect to what I know to be an amazing talent. Juniper is well composed and has a touch of sorrowful beauty and melancholy to it. You also have to remind yourself that she is playing, and singing everything. That is amazing but as a song, Juniper comes and goes leaving barely the slightest impression. I look forward to hearing more from the band. I know how good Myrkur can be but this one I found to be a little disappointing. A little dull.
You should check it out for yourself of course and can at any of the usual streaming services. You can also grab a digital or physiocal copy from Myrkur's Bandcamp page by following the link. Find out more about this skilled musician at Myrkur's website, on Facebook and Instagram.
Juniper by Myrkur (Juniper)
The Final Score -

4/10