News: Sly & The Family Drone Release New Album on the 26th April 2019!
'Gentle Persuaders' is the band's first LP to be released through Love Love Records.
Artwork by https://www.kazlandart.com/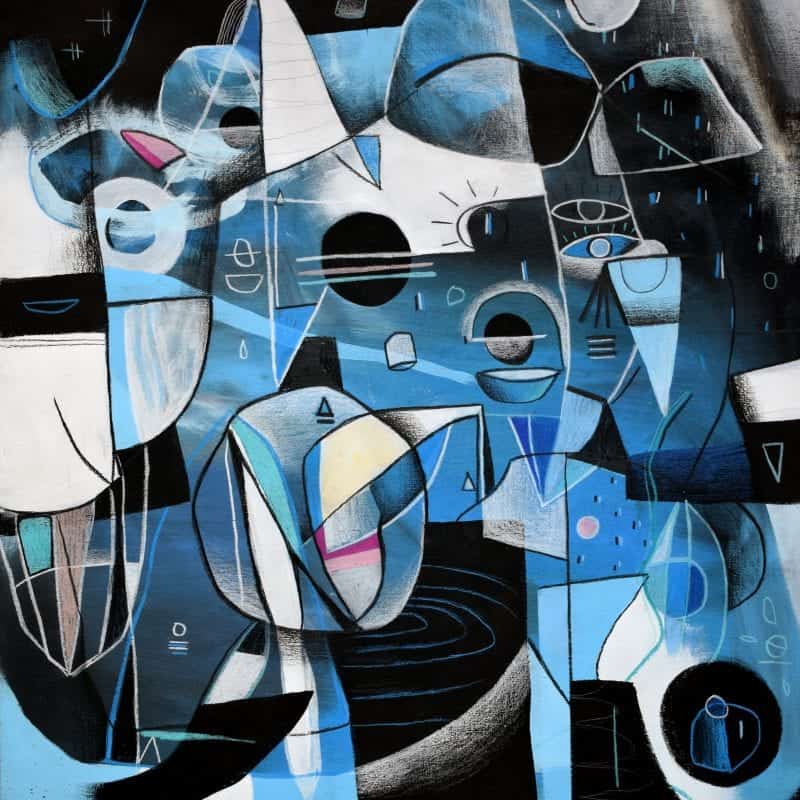 'With the ingredients of shattering baritone saxophone, splurges of analogue noise, rolling drum derangements and snarling feedback it is immediately clear that these formidable noise-mongers have honed their methods of ear-attack adeptly.' – Sebastian Love
Produced by Matt Cargill, recorded by Sly, mixed by Al Bonney and mastered by Keith Tenniswood the album will feature four tracks. Pre-order 'Gentle Persuaders' on 12″ vinyl and digital download here.
Listen to the official audio for Jehova's Wetness, the closing track from the album, here:
Track listing:
1 Heaven's Gate Dog Agility
2 New Free Spirits Falconry & Horsemanship Display
3 Votive Offerings
4 Jehova's Wetness