Music News: FATangel Management Welcome Callous Hands to Their Roster!
FATangel Management are excited to announce that the latest signing to their management roster is Birmingham Doom/Hardcore/Metal band Callous Hands!
Birmingham based 5-piece Callous Hands have quietly been crafting a sound that takes inspiration from different sub genres of metal and embracing the result.
Exploring themes of conflict, control and the struggles of human fragility – internally and in a broader existential context – results in a combination of cathartic and uncompromising heavy music.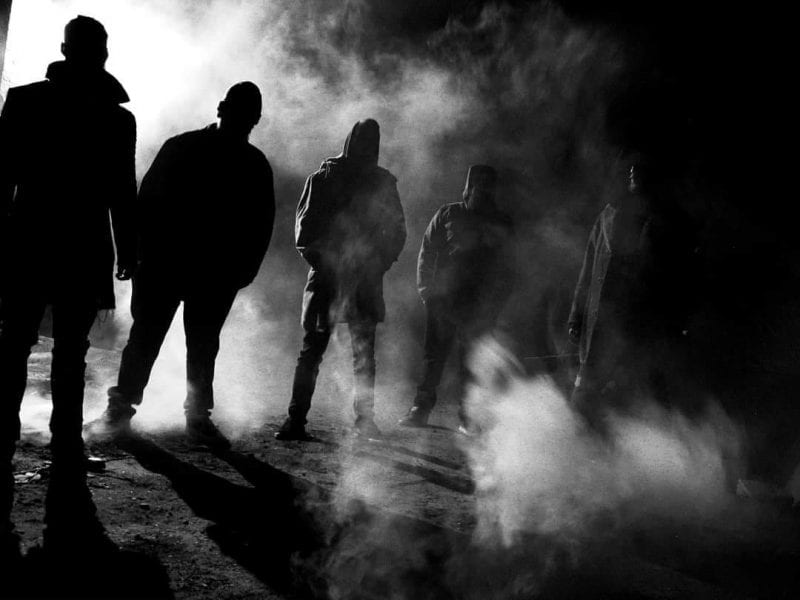 Introducing Callous Hands
In 2011 founding members of Callous Hands, Kieran (Vocals) & Eddy (Guitar) had been in a band together but they eventually parted ways so Kieran could serve in the Royal Marines whilst Eddy's time was spent in and out playing guitar in other bands.
6 years later and the pair crossed paths at their local MMA gym. They instantly got chatting about music and made plans to meet the next day at the barn, an old dilapidated building with nothing around to disturbed or stifle what would their aggressive sound.
After countless hours of grinding out what had been lying dormant for years, Kieran & Eddy started laying the foundations for what would become Callous Hands.
Skip a few months and a few auditions, add James (Guitar), Honcho (Bass) and Nick (Drums) and Callous Hands had a full line-up!
Each member brings a different influence of style, genre and experience which comes together to help form the basis from which Callous Hands tries to stay true to forging their own take on metal that resonates with them all individually and as a collective. Loud, low and aggressive groove laden riffs played over a relentless machine gun like percussion, tied together with an intense vocal both in subject and delivery results in a live show and sound that demands you to take notice that Callous Hands has something to say.
Chris and Angel from FATangel Management have commented:
Callous Hands caught our eye when performing at Coventry's Metal 2 The Masses. In the first heat they dominated the stage, even more so when they announced that this was their second ever show! That grabbed our attention immediately and we kept a close eye on them throughout the competition. By the time they reached the finals we knew, win or lose, we wanted them to be part of the FATangel family. You really need to see this band live!
Callous Hands say:
We are happy to be the newest addition to the FATangel family. Here's to the future, all the riffs and the good times to come.
Links
Callous Hands Facebook | FATangel General Enquiries | FATangel Bookings | FATangel Press