Horror Movie Review: American Mary (2012)
If you're shocked by body modification and want to see a sexy surgeon turn dark to get revenge on her rapist, then this is the film for you.
Mary Mason is a medical student preparing to become a surgeon. She struggles to pay her bills and applies for work at a strip club. Before the job interview ends, she is taken to an underground room by the club's owner, Billy Barker, and presented with a man who has been tortured. She is asked to save the tortured man's life for $5,000. She does so, but returns home in panic and disgust.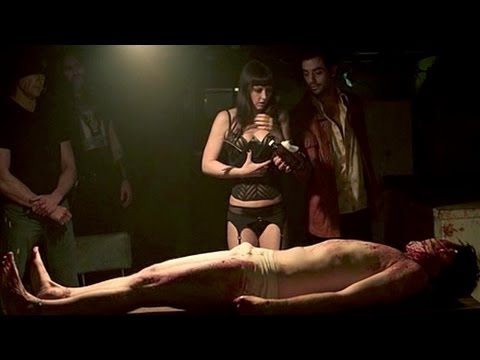 Several days later she is approached by Beatress Johnson, a stripper at the club where Mary applied. Beatress has had herself surgically altered to resemble Betty Boop. Beatress offers Mary $10,000 to perform surgery on a friend of hers, Ruby Realgirl, who wishes to be transformed into a human doll by having her nipples and labia removed and will offer her an extra $2,000 just for showing up at the veterinary clinic, as her niece Tessa is a receptionist there and can sneak them in after hours. Although the unusualness of the request troubles her, Mary is still desperate for money and performs the surgery.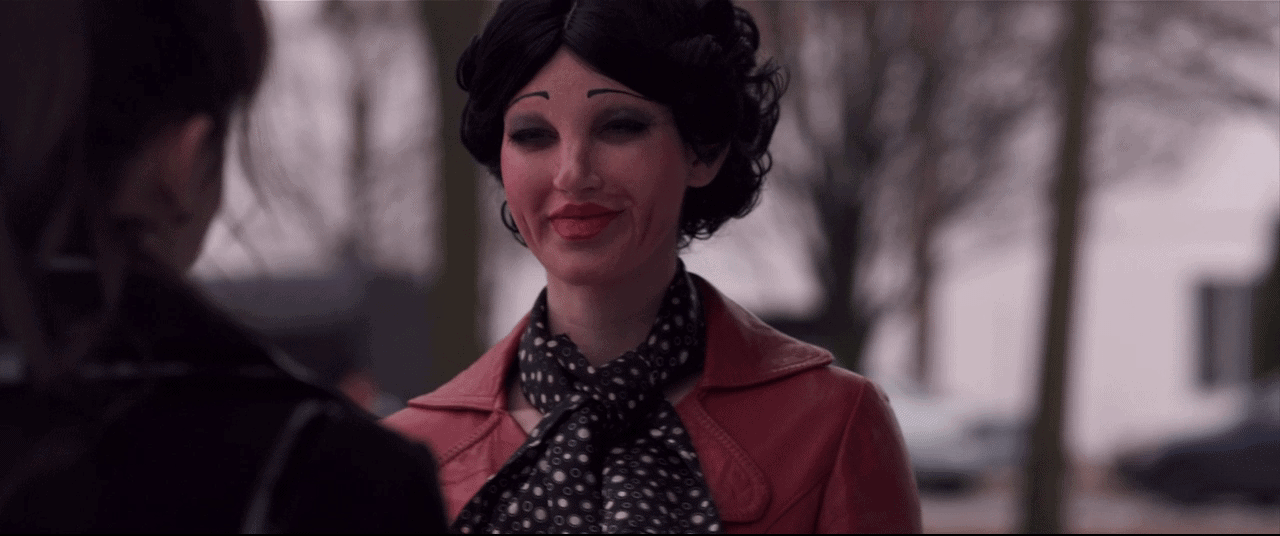 During her residency, Mary is invited to a party with several of the surgeons at her hospital. She is drugged and raped at the party by her former teacher, Dr. Alan Grant. Afterward she returns to the strip club and hires their enforcers to kidnap Grant. She performs a series of involuntary body modifications on him, including splitting his tongue, altering his genitals, amputating his limbs, and suturing his mouth closed. She drops out of medical school and goes into consensual body modification surgery full-time.

Mary becomes renowned as a surgeon of great skill, who is willing to perform any surgery desired. The most prominent of her new clients are a pair of twins from Berlin, who want to have their left arms exchanged and horns implanted in their foreheads. Mary is keeping Dr. Grant as a prisoner. She is discovered by a security guard while tormenting the doctor, and she kills the guard to protect herself. A police detective pursues her, suspecting her involvement in the doctor's disappearance.

Beatress vanishes, but Mary later receives a phone call from her. She has been brutally stabbed, and she reveals that Ruby's husband has been angered by her transformation and is seeking revenge against Mary.
Is Ruby's husband coming for Mary? Or will the detective catch her first? You'll have to watch to find out…
For a movie that rests itself very heavily on shock value, if you're not shocked by body modification then many scenes won't have the impact it's supposed to. Personally, being quite numbed to the shock value of body modification due to viewing so much of it online, most of the film didn't faze me that terribly, although it did it have some very gorey scenes that could be simply labelled as torture porn. But, if you have no experience with body modification or think it's creepy then many scenes will be pretty appalling. Katharine Isabelle (Mary) is the highlight of the film, following her drug-induced rape you see her increasingly deadpan personality makes sense and what makes her "victims" different is they aren't simply lambs to slaughter, but active, consenting participants in their own bloodshed, which is a subtle but nevertheless effective characterization that makes the argument for a person's body being their own. Characters such as Ruby Realgirl (Paula Lindberg), a Barbie doll type, having her genitalia and nipples removed was a personal choice and one that Mary was only so happy to oblige – with the right pay of course. Ultimately there's not much of a story and it doesn't lead to anything, but the ride is enjoyable enough and it even has a few dark laughs.
American Mary
The Final Score -

6.5/10
Comments Rating
( reviews)