Horror Short Review: The Thing That Ate The Birds (2021)
From Sketchbook Pictures, the team of filmmakers Sophie Mair and Dan Gitsham, comes The Thing That Ate the Birds. A horror short that is as chilling as the wind that howls around you on the North Yorkshire Moors. Which just so happens to be where the story is set.
Abel (Eoin Slattery) and Grace (Rebecca Palmer) are a struggling couple, tensions are high and words aren't being said, the former preferring to spend his days out on the moors. Where he finds something has been killing and eating his birds.
When Abel finds it and kills it in a fit of frustration, he sets in motion a frightening and bloody set of events.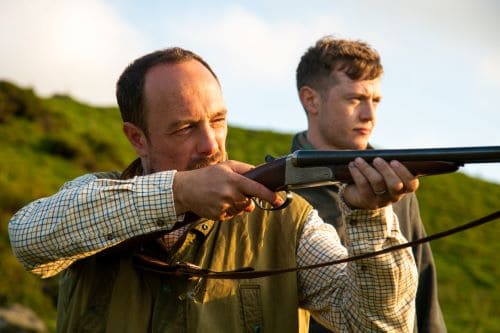 To say anymore would spoil what is a thrilling, atmospheric and chilling horror short. Concisely told at around 10-minutes, the excellent actors bring their characters to life and the location makes for a believe hotbed of horror. Sophie Mair and Dan Gitsham are a talented pairing and not a single frame is wasted, every bit of ominous music or effects builds more and more tension.
It's a horror short that leaves you feeling nervous and anxious. You know bad things are in store but you just have to watch on. There are feature length films that can't manage to convey what The Thing That Ate the Birds manages in its short runtime.
A must see. Check it out below.
The Thing That Ate The Birds (2021)
The Final Score -

9/10