Horror Short Review: Barbie (2023)
From director Alexanderthetitan comes Barbie. No, not THAT Barbie. Rather a twisted and horrifying version that is a little over four minutes long. It stars Travis DesLaurier and DJ Dallenbach.

Hey folks, don't buy bootleg Barbie dolls from strangers in a parking lot. Especially ones who suggest that they come with the asking price. It's a lesson most of us wouldn't have to learn, but here, it's a lesson with deadly results.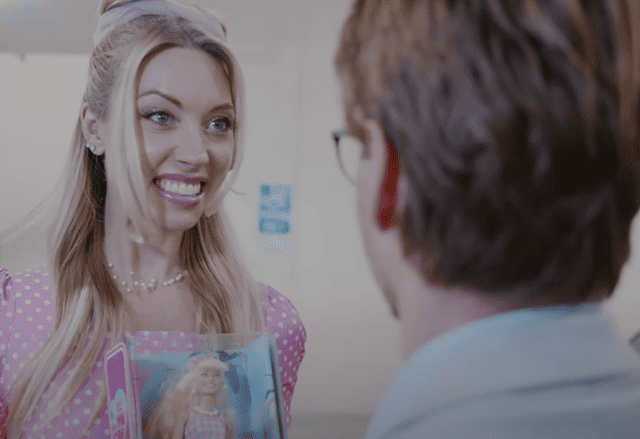 Find out for yourself by watching below.
Alexanderthetitan has a masterful grasp of suspense and delivers a strong short with creepy vibes. It's one of those horrors where you can see what is coming, but that doesn't make it any less watchable. The overall premise has a touch of 'tongue in cheek' silliness about it, but it still proves to be a frightening experience. Partially because of the facial expressions of one character and how it ends.
Without spoiling it, most other shorts would have cut to black at a certain point. This doesn't, going on for a few more seconds, and making the whole thing feel darker because of it.
Barbie (2023)
The Final Score -

7/10