Horror Movie Review: Vampire Bats (2005)
Lucy Lawless and vampire bats. No, it's not an episode of Xena: Warrior Princess but a 2005 TV movie called Vampire Bats. Hold on tight, this is a rough watch.
The movie stars Lawless as Maddy Rierdon, an ex-government scientist now working as a college professor at a small town near New Orleans. She left her government post to start a family with her husband (played by Dylan Neal) and they now have two young children.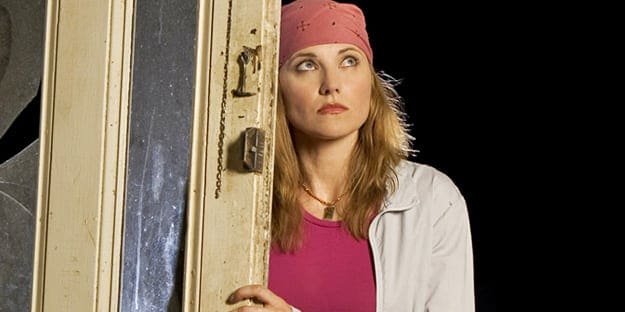 Life is good for the pair as they work on getting their lives set up in this new town but trouble is on the horizon. Trouble with wings and plenty of fangs.
Deer are found dead having been drained of their blood and it's not long before the first human victim turns up. A student of Maddy's class. When two fellow students get the blame, Maddy takes an interest in the case and ends up discovering that mutant bats are the cause.
Will she be able to save the town before everyone is devoured? What does the shady mayor know about the mutation? Will Maddy stop delivering her lines as if they are soundbites?
Who knows! Watch Vampire Bats to find out! Or better, don't because it's not very good.
This is a story we've seen time and time again even up to the finale where a corrupt individual is revealed. It's brain-dead watching, requiring zero thought even when 'scientific' explanations are being given out. All you need to know is that there are mutant vampire bats biting and feeding on anyone they come into contact with and Xena and her students will save the day.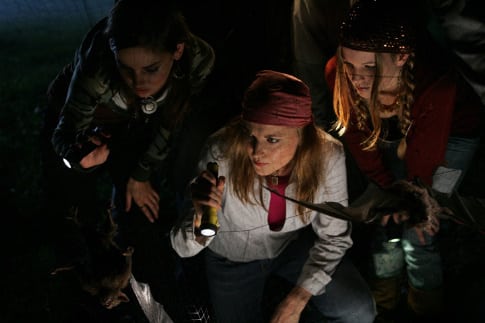 It's as unexciting as it sounds and even the big bat attacks fail to live up to the imagination. As for the finale…it's arguably the worst point in the movie. Totally uninspired and abrupt leaving you wondering 'is that it?'.
Yes, that is it. That is Vampire Bats. . Lucy Lawless is alright…that's a positive.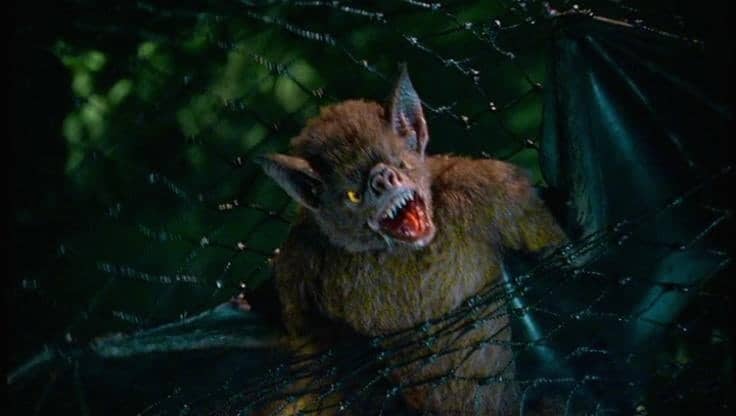 Also it mixes CGI and practical effects well enough even if the bats do look a little silly. Ultimately, it's far from the worst TV movie that follows this formula but really lacking anything that makes it a recommendation.
[amazon_link asins='B00FFJ2MSY,B07G2SP2NF,B000IZJZ62,B000NDM3YA' template='UseThisOne' store='g0e5b-21′ marketplace='UK' link_id='f2185a13-b383-11e8-b82d-91259f4f4a5d']
Vampire Bats
The Final Score -

4/10