Horror Movie Review: The Good Son (1993)
The Good Son is a thriller/horror film that was directed by Joseph Ruben, releasing in 1993. It stars Macaulay Culkin & Elijah Wood. Wood plays Mark, a young boy whose mother just passed away. He goes to stay with relatives and becomes friends with Henry, played by Culkin. It's immediately apparent that there is something strange about Henry. He is fascinated by death and harbours some dark urges that places even those dear to him in danger.
Mark is uncomfortable when Henry begins to display psychopathic behaviour. He murders a cat and causes a huge car crash without even an ounce of remorse. In fact, he clearly enjoys it. Mark doesn't tell anyone because he is threatened by Henry.
Eventually, Henry targets his own sister Connie. He jokes about killing her. Mark spends the night in her room. The next morning, Mark finds Henry has taken Connie ice skating. He purposely throws her towards thin ice, which collapses. This causes Connie to fall in. Connie nearly drowns, but is rescued and taken to a hospital. Henry's mother Susan starts to become suspicious and finds a rubber ducky. This is the same duck that belonged to her baby son Richard who drowned in a bathtub. Susan confronts Henry, who tells her that it belonged to him first and asks for it back. Henry then takes it, runs to a cemetery, and throws it down a well.
Tensions continue to rise as Henry begins to feel cornered. What will his twisted mind think up?
The Good Son is a disturbing tale about a budding serial killer. Who better to play such a character than Macaulay Culkin? In Home Alone he played someone who showed plenty of psychopathic tendencies. Sure, people were breaking into his house but he clearly enjoyed causing them great pain. Casting him in this role was a stroke of genius. In all seriousness, Culkin doesn't have the best range in terms of his acting. Still, he shows some enjoyable subtlety here. You get the sense that Henry knows exactly what he's doing. From his cold state to the ways in which he emotionally manipulates his mother. As soon as her back is turned he pulls an arrogant smirk. At one point he says "Don't fuck with me" to Mark. Hearing those words from his mouth was just hilarious to me.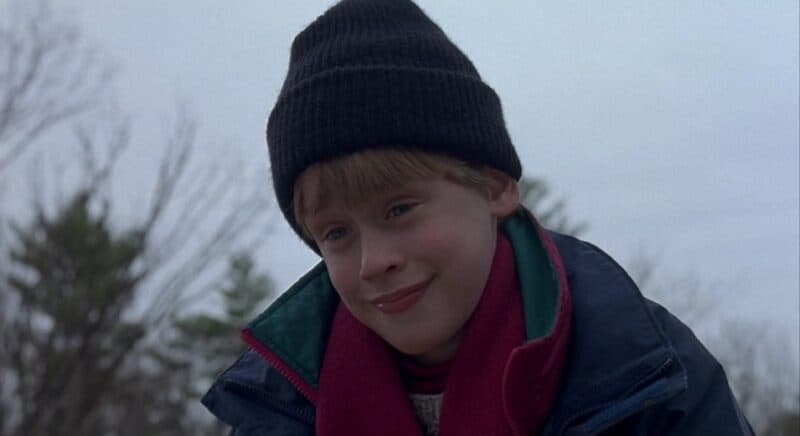 Truly, The Good Son is a film that definitely wouldn't be released today. It has some balls to go with certain moments that it does. There aren't too many movies that focus on the psychology of a budding child serial killer. This makes The Good Son unique and it's a compelling watch for the most part. I would have liked to see them go even further in terms of Henry being murderous.
Additionally, I have two criticisms to aim at this film. Firstly, the parents are just terrible. Baby Richard drowning in the bath is tragic but why was he left alone in the first place? It's almost certain that Henry murdered Richard, how was he able to do this? At one point the parents go out for the night and leave 3 young kids to babysit themselves. Also, they never know what Henry is up to. He and Mark run all over town. The location of their house is shockingly unsafe as well. Mark has a father who's a really weak, purposeless character.
Finally, the soundtrack is really strange. It is really whimsical which seemed really off to me considering the dark subject matter. Maybe it was intentional? I'm not so sure.
The Good Son
The Final Score -

7/10
Comments Rating
( reviews)