Horror Movie Review: Storage 24 (2012)
Directed by Johannes Roberts, Storage 24 is a sci-fi horror movie that stars Noel Clarke, Colin O'Donoghue & Antonia Campbell-Hughes.
Charlie (Clarke) and his best friend, Mark (O'Donoghue) have gone to a storage facility in London, where a unit he'd shared with his ex-girlfriend, Shelley (Campbell-Hughes) is. After years together, she unexpectedly dumped him leaving him bitter. His aim is to get his stuff out of the storage unit & move on with his life. Unfortunately for him Shelly has also gone to the facility along with some of her friends.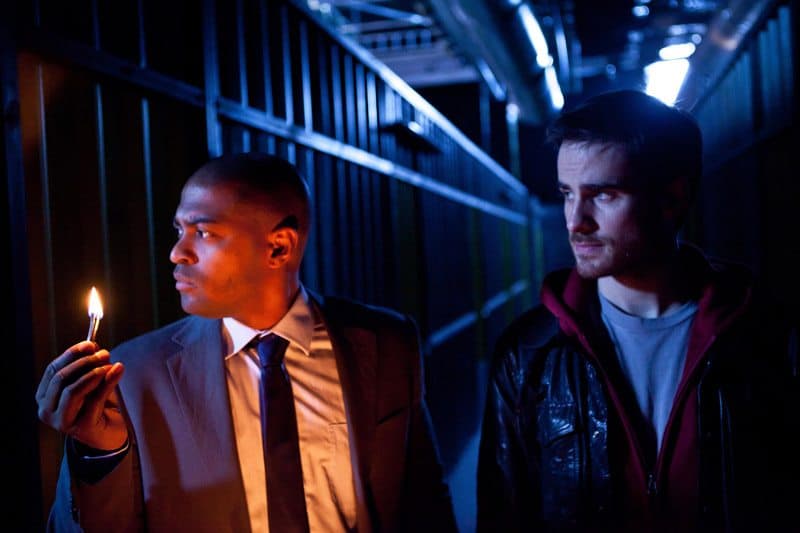 Prior to them all arriving at the facility, a military jet crashed landed in the centre of London. It's all over the news but our group are kind of distracted right now. This crash has an effect on the power of the facility resulting in everyone (along with a few other people currently there) being locked inside suddenly.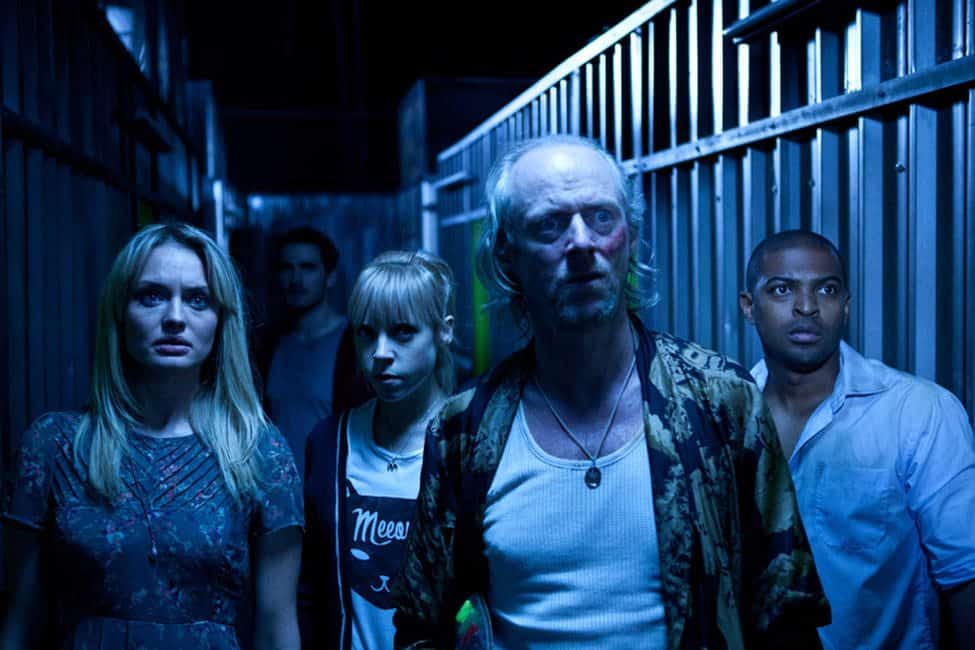 That's bad enough considering the situation between Charlie & Shelly but things soon take a turn for the worse. There is something else inside, something that can rip a person apart.
Storage 24 doesn't exactly tread new ground in that it's a spin-off of the slasher sub-genre. A group of people forced to work together while being hunted by an unseen killer.
It also doesn't have great characters. These are people we've seen time & time again. Most are completely forgettable; however, the three leads do a great job. Noel Clarke rarely puts a foot wrong in whatever he is in & once again he is the shining light of this movie.
Well, him and the villain.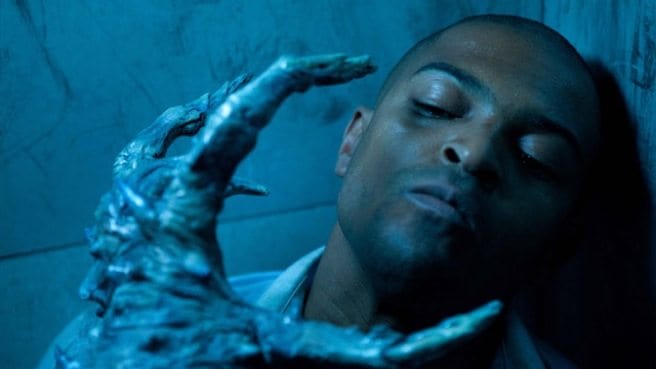 A surprisingly idea is done extremely well & when we finally get to see it, it doesn't disappoint. The effects/make-up team did a top-notch job here. Extremely cool looking.
The movie tries to build tension but doesn't quite hit the mark seeing as it all feels far too familiar. There's even a kind of homage to the excellent vent sequence from the Alien movie. Is it scary? Not really but it is gruesome!
An entertaining film, unexpectedly so & one of the better British horrors.
[amazon_link asins='B00LFN9N3Q,B0086VHXIM,B009LQ4T06,B06X947BJP' template='UseThisOne' store='g0e5b-21′ marketplace='UK' link_id='7b9d962d-d642-11e7-99dd-edbe376602b5′]
Storage 24
The Final Score -

7/10