Horror Movie Review: Raze (2013)
Raze is a story about people kidnapped off the streets & put into arenas to battle for the amusement of high society members. Hardly an original idea. In fact, on that synopsis alone it's not likely to garner much interest from potential horror viewers. It's arguable if this can even be called a horror movie considering its graphic content mainly comes from fights & it is not excessive in anyway.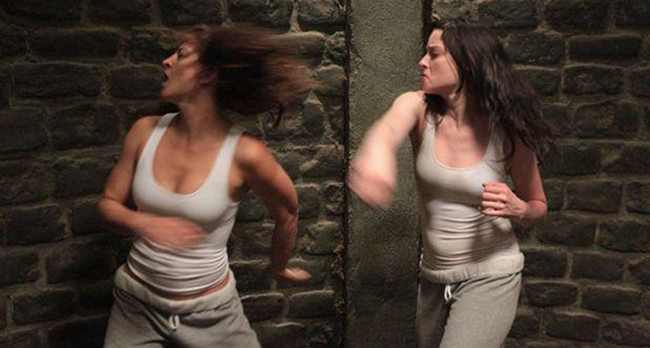 What does make Raze stand out from the pack somewhat is that the people chosen to fight in the arena are all women. 50 of them (although we only see a small number of that amount) in total, told to fight each other to the death. If they don't, their loved ones will be killed.
One of the women kidnapped & locked away is Sabrina played by Zoë Bell. After a date, she wakes up inside a cell & meets husband and wife, Elizabeth (Sherilyn Fenn) and Joseph (Doug Jones). The pair run the entertainment & see themselves as good people just running a business.
Sabrina isn't willing to play along, not having any loved ones but Elizabeth & Joseph always find a way. You see Sabrina gave up her daughter for adoption a long time ago & that's their leverage. She tries to pretend she doesn't care but she ends up agreeing to fight.
Most of the fighters don't want to take part except for one, the psychotic Jamie (Rachel Nichols). She winds up the other women & takes pleasure in her kills. Her confidence sees her clash with Sabrina & it is no surprise when the two are the last women standing. It's surprisingly exciting when they finally face off, Jamie having just killed one of Sabrina's friends.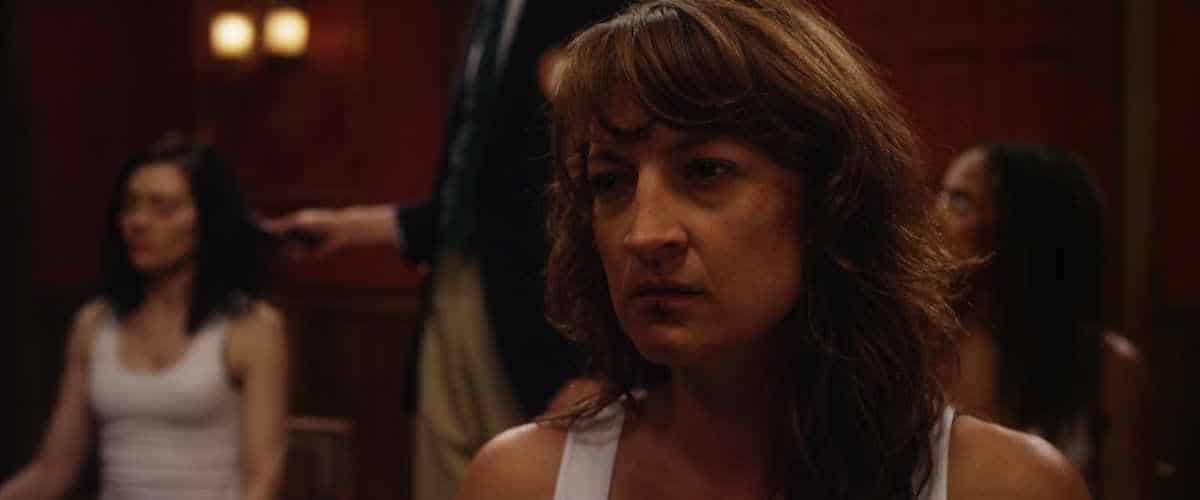 In fact, the final 20 minutes or so of the movie are just great. The brutal nature of the arena forcing Sabrina to look deep inside her & find something she never knew existed.
The cast are great & it's very easy to buy into what the movie is trying to sell. The husband and wife team of Elizabeth and Joseph are a joy to watch. They evoke memories of the rich from the classic body horror, Society.
With a predominantly female cast, Raze manages to avoid a lot of stereotypes attributed to women in horror. There is no nudity & no sexual content just strong female characters kicking the crap out of each to save those most important to them.
It's not a gory movie but the blood that does fly from the fights can be quite brutal looking. One in particular that stands out sees a woman's face ripped off as it's dragged down rough brickwork.
Raze is flawed though. Sabrina isn't exactly an interesting character & while there is an underlying message about the subjugation and exploitation of women, it's still just portrayed through them beating the hell out of each other.
[amazon_link asins='B00L91O078,B00G35FEW0,B01M3RQGNT,B00ET29T6Q' template='UseThisOne' store='g0e5b-21′ marketplace='UK' link_id='fe6de714-353a-11e7-9907-fdcb4631ff44′]
Raze
The Final Score -

7/10