Horror Movie Review: Infestation (2009)
Infestation is a horror-comedy that sees slacker Cooper (Chris Marquette) being fired from his job as a telemarketer. While in his bosses' office a loud ringing noise is heard causing everyone to fall unconscious in pain.
Sometime later, Cooper awakes wrapped in some sort webbing. Breaking free he discovers that everyone else in the office is also wrapped in webbing. He is then attacked by some sort of giant bug which he manages to fight off.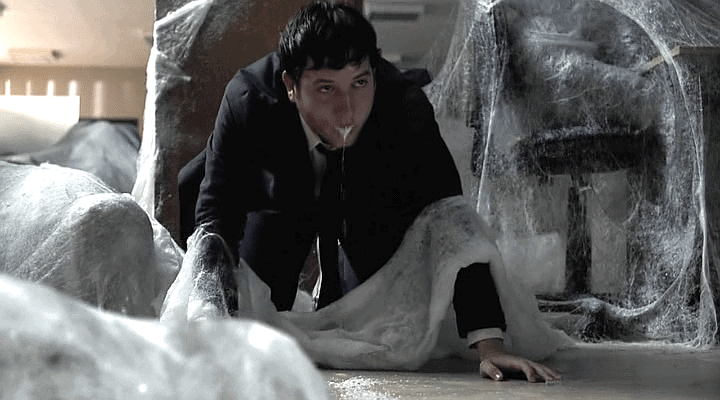 He then frees as many people as he can in the office & saves his bosses daughter from attack outside. The group, unsure of what has actually happened, argue about what to do next eventually resulting in them all having to go on the run.
It seems as though the city…maybe the country…has been taken over by giant insects & it's up to a slacker to save us all!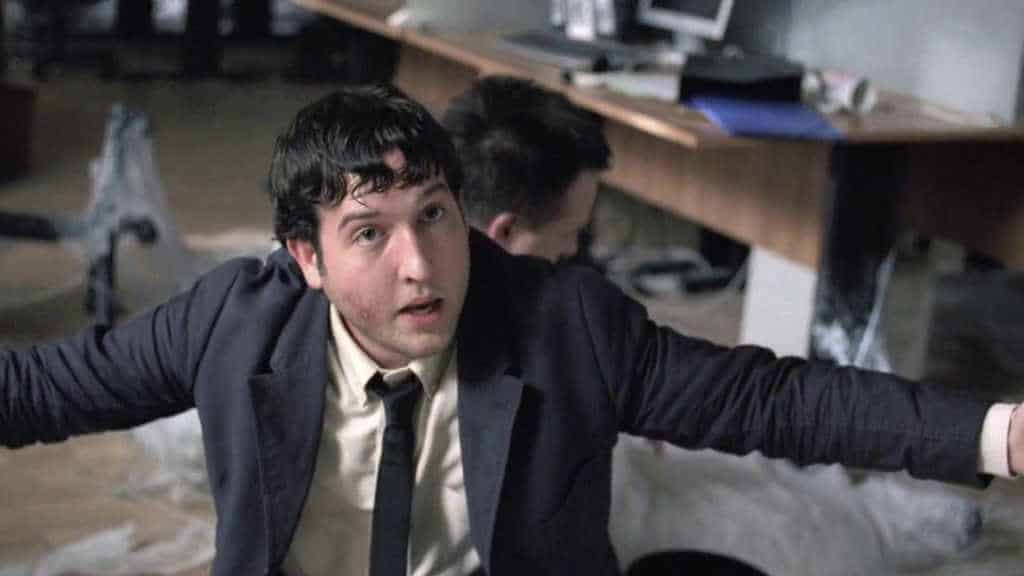 Infestation is a fairly fun movie, one that does think it's far funnier then it actually is. The whole 'slacker' thing has been played out to death now but Chris Marquette brings something new to the table. His character is incredibly likeable & you'll root for him throughout. The rest of the cast don't fare quite so well. Mostly forgettable, they're only there to die in amusing fashion or give us the horror obligatory boob shot.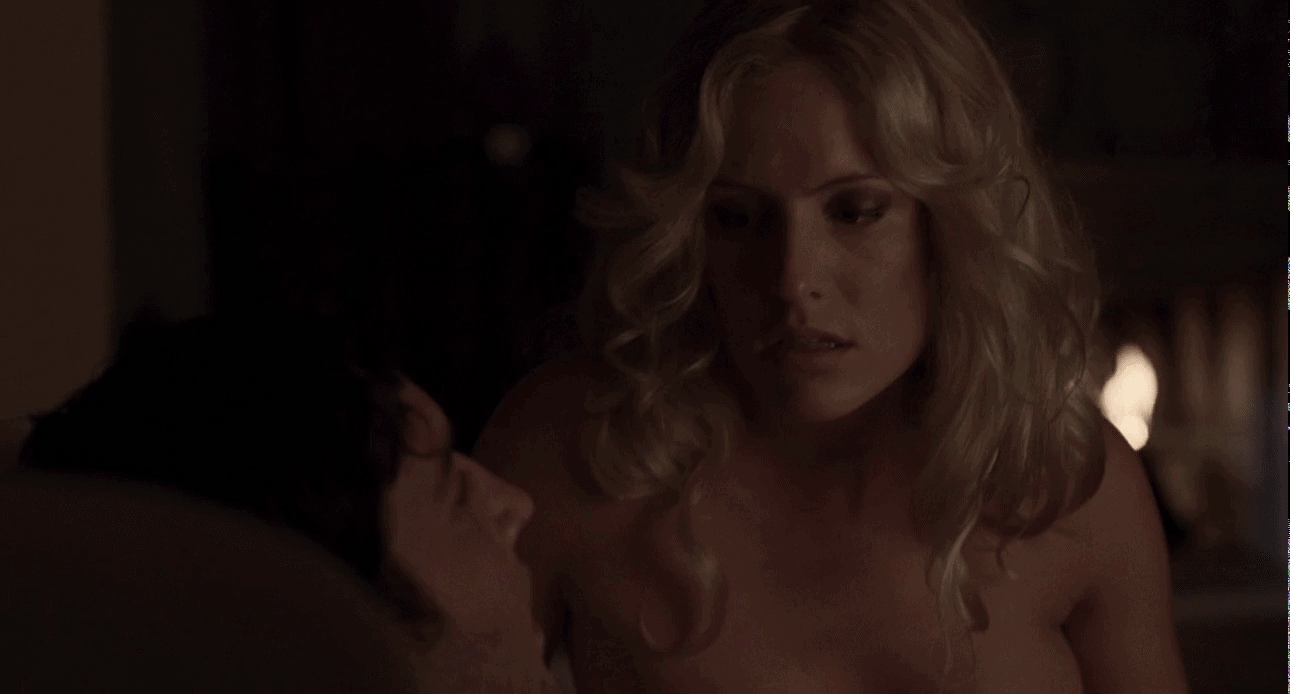 Plot-wise it plays out like most insect/alien sci-fi/horror films. You know it's going to end with a showdown in a nest & Infestation doesn't let us down. Hardly a thrilling finish when we get there, it does at least allow for one decent funny moment between Cooper & his dad (Ray Wise).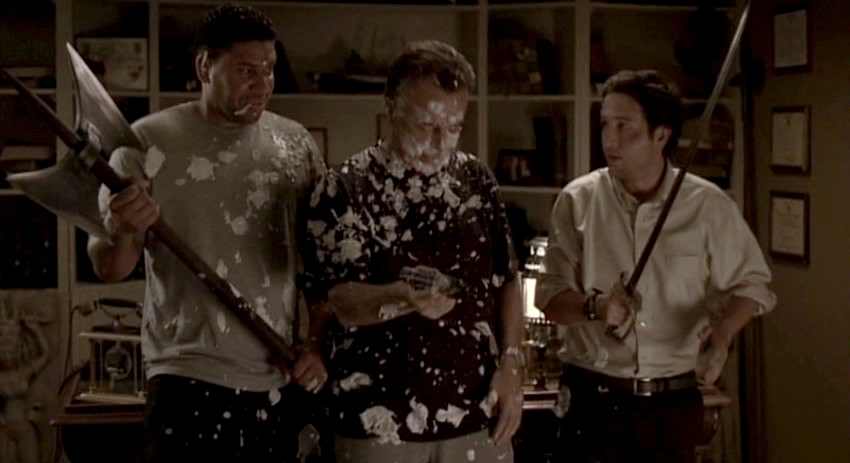 The film has a fairly decent amount of gore & the CGI is far from the worst you'll see in this kind of movie. A mid-point twist that sees human/insect hybrids enter the fray really impresses, these things look great.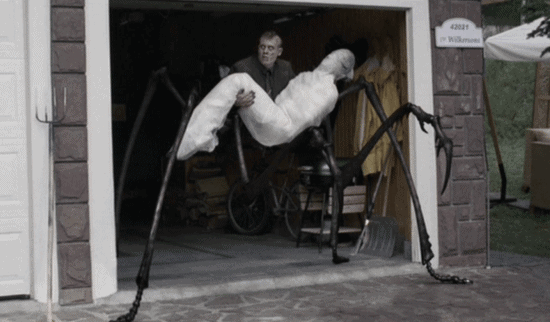 A total popcorn movie, you can throw this on in the background with a few friends' round & not have to pay much attention to really enjoy it.
[amazon_link asins='B0027ISJ1A,B00FFJ7IV0,B0777HLL97,B0034K7QXM' template='UseThisOne' store='g0e5b-21′ marketplace='UK' link_id='1bb7b564-f68f-11e7-8553-8b389e738e73′]
Infestation
The Final Score -

6/10