Album Review: Clawing – Spectral Estate (Self Released)
Clawing are a drone/noise/ambient metal band from Alabama, USA and released their debut album, Spectral Estate digitally on February 10th 2018. A cassette version is coming in the near future from Dullest Records.
Spectral Estate is a concept album about night terrors, child abuse and a haunted house.
Hitting play & seeing that the first track, Mythology is nearly twelve minutes comes as something of a shock going on the drone/noise metal monikor the band has. Fear not though, Clawing know exactly what they're doing as the track builds atmosphere & creates a sense of dread.
It builds and builds and it builds until you feel like you can't take it anymore and then it builds some more. Only giving flashes of the intensity the band have in their metal sound, this is the kind of track that you'll either love or hate. It's imaginative, troubling & affecting.
Gourds increase in volume and oppression adds more layers before A Clearing delivers the soundtrack to your descent into Hell.
The lack of 'out and out' heaviness might not be to everyone's pleasing but what Clawing are offering is a uniquely inventive take on horror. One that is steeped in dark and uncomfortable atmosphere. It's incredibly memorable stuff.
Thanks to the snippets of spoken word, the concepts that Clawing are trying to portray come across really well. This isn't a happy, feel-good listen.
Does it always work though? Unfortunately not. Coma's droning effects that increases in volume can be irritating, the background taps (akin to the sound of a clock ticking but at an unusual pace) are drowned out and it doesn't deliver what the rest of the album manages too.
It's a brief dip in quality though as Plastic Glowing Stars ups the haunting melodic sound creating a mesmerising tune.
Home closes out a fascinating listen providing one final dark & stormy mood-altering track. It feels like an end, the discomfort felt throughout is heightened to astronomical levels & it's almost a relief to be set free once it ends.
Trying to describe Spectral Estate is very difficult. Simply put, it's an impressive release that shows a huge amount of inventiveness on the part of Clawing. It's not going to be for everyone but those that do check it out will not regret it.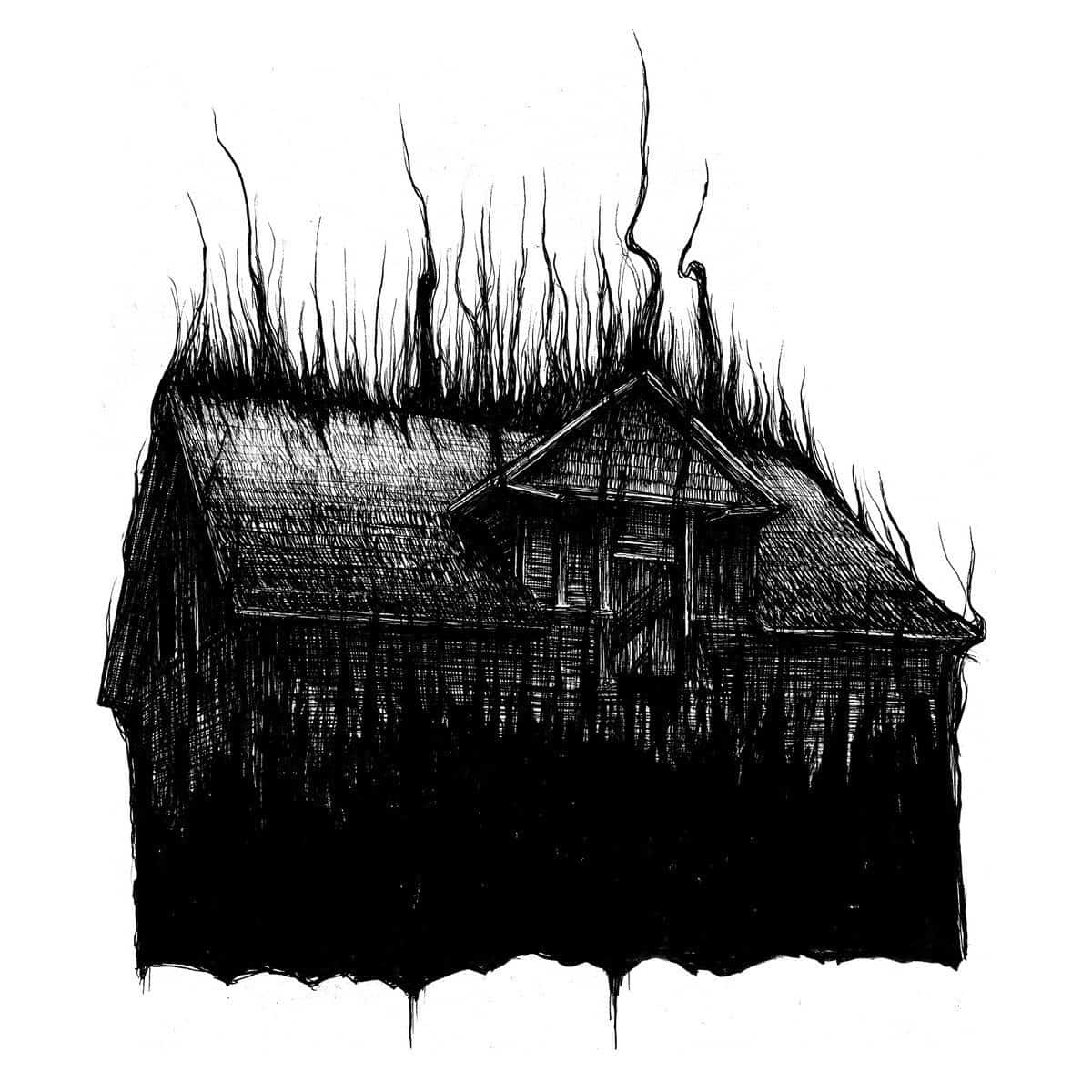 Clawing – Spectral Estate Full Track Listing:
1. Mythology
2. Gourds
3. A Clearing
4. Coma
5. Plastic Glowing Stars
6. Home
Pick up the album digitally on Bandcamp and order the cassette version here. Find out more about Clawing on Facebook.
Clawing - Spectral Estate (Self Released)
The Final Score -

8/10