Horror Movie Review: Home for the Holidays (1972)
A made for TV Christmas horror released in 1972? That's not something you see every day making Home for the Holidays almost required watching! If that alone isn't enough to tempt you then how about a cast made up of Sally Field, Eleanor Parker, Julie Harris, Jessica Walter and Walter Brennan?
As you can no-doubt tell, there was a lot of effort put into Home for the Holidays and happily the end result is decent.
Directed by John Llewellyn Moxey, the plot surrounds a wealthy old man (Walter Brennan) who is dying. Bed-ridden he requests that his four estranged daughters come home and spend Christmas with him. Each decides to accept his invitation whereupon he reveals to them that he believes he is being poisoned by his wife.
He begs his daughters to stop her. How? By killing her.
The four daughters discuss the possibility of murdering their step-mother but before any concrete plans can be put in place, someone else arrives. Someone wielding a pitchfork, wearing a yellow raincoat and with murder on their mind.
What we get is an effective slasher horror set at Christmas time. The latter sadly isn't as prominent as it could be, but it serves as a good backdrop for the horror. This is Christmas with a rainstorm outside and more focus on gothic atmosphere.
Keeping it short, a strong cast (naturally) and some well-built tension makes Home for the Holidays a deserved watch. The low production values are passable. Especially as this was an early 70's TV movie but the lack of real horror is disappointing.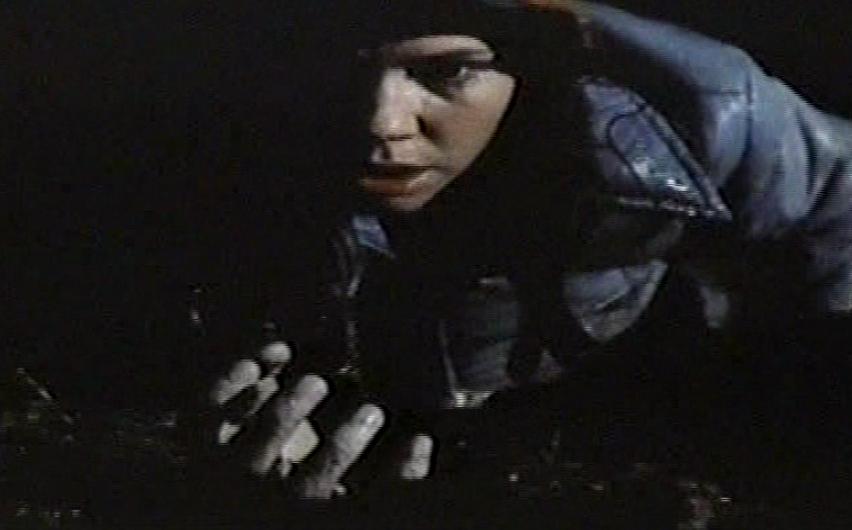 Scary? Not a chance even with the tension that it tries to build. Blood and gore? Very limited and the family drama is a tad boring.
Of course, the main plot point surrounds the mystery of the killer and the big reveal is gleeful and fun. However, there is a little too many attempts at misdirection throughout. The twists coming thick and fast to the point where it starts to not make as much sense.
If you're looking for a Christmas themed horror that really embraces the season, this isn't the one to watch. However, it's a decent slasher horror with a strong cast, plenty of drama and memorable atmosphere.
Home for the Holidays
The Final Score -

6/10