Album Review: Death Wolf – IV: Come The Dark (Blooddawn Productions)
Although it has been five long years since Death Wolf's last album, III: Östergötland, the band should require little introduction. Begun at the dawn of the new millennium by Marduk's Morgan Håkansson under the moniker Devil's Whorehouse as a means of tribute to the deathpunk sound of Samhain and the Misfits, following the band's The Howling debut EP did the band soon evolve beyond their half-covers repertoire into a deadly force all their own.
In 2011, after two albums and two EPs under the Devil's Whorehouse moniker, a change in name was long overdue, and the far-more-fitting Death Wolf was chosen. Wasting no time, three albums followed in almost as many years: Death Wolf (2011), II: Black Armored Death (2013), and III: Östergötland (2014).
But, as is sometimes the case, the deadliest beasts need their slumber, and at long last does Death Wolf awaken with IV: Come the Dark. It will be released on the 10th December via Blooddawn Productions (distributed & marketed by Regain Records).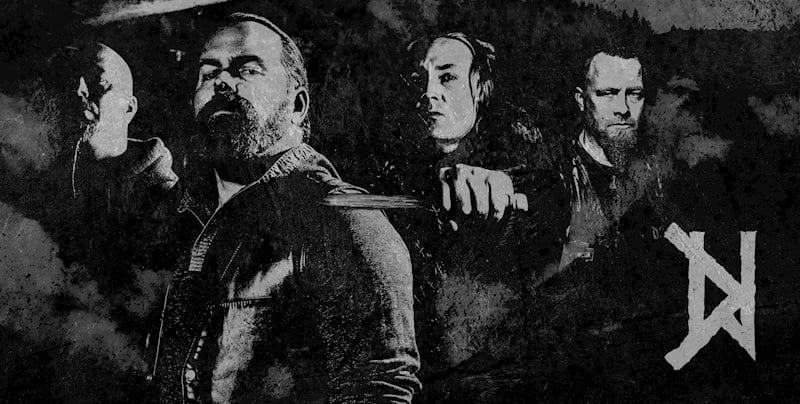 An album filled with dark anthems, Death Wolf's rough and raw style of blending metal, punk, goth and rock is instantly appealing. The thump and beat if With Hate demanding you raise a fist to the air. Whereas the moody Edge of the Forest asks that you do nothing but head-bang and with drumming on this level, it's hard to say no.
Like an out of control 16-wheeler, the riffs of Empower the Flame crashes through everything in its way and The Sword delivers a punchy groove-heavy number. Both as energetic and catchy as the other but at different and addictive tempos.
Taking of tempos…Funeral Pyre's slow crawl is Death Wolf at their filthiest and most grand sounding. The Executioners Song rumbles and grumbles away in the catchiest way possible, the bass and drums working wonders here. Before we get a bit more of a straight-forward heavy track in the form of Speak Through Fire where it's all about the riffs.
Death Wolf confirm their return by not letting the quality drop for even a second as we get two epics in a row. Not in length but just in how they sound. Serpents Hall and Into Woods feel so grand.
Short, heavy and to the point is Iron & Flame before Death Wolf close out their fantastic new release with Conquerors Dance. A finale that is unbelievably moody and dark but also unbelievably impressive.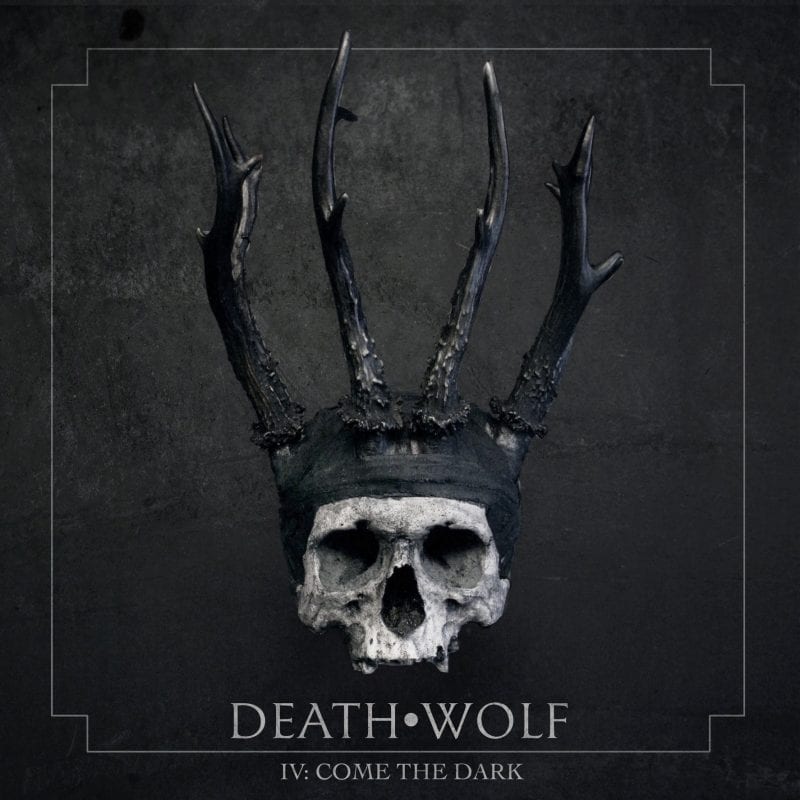 Death Wolf – IV: Come the Dark Full Track Listing:
1. With Hate
2. Edge Of The Forest
3. Empower The Flame
4. The Sword
5. Funeral Pyre
6. The Executioners Song
7. Speak Through Fire
8. Serpents Hall
9. Into The Woods
10. Iron & Flame
11. Conquerors Dance
Links
Death Wolf - IV: Come The Dark (Blooddawn Productions)
The Final Score -

8/10