Horror Movie Review: The Culling (2015)
The Culling sees a group of friends on a road trip forced to make a detour after coming across a young girl who is seemingly lost. This is Lucy & she has been separated from her grandfather but she lives locally so they agree to take her home to her parents.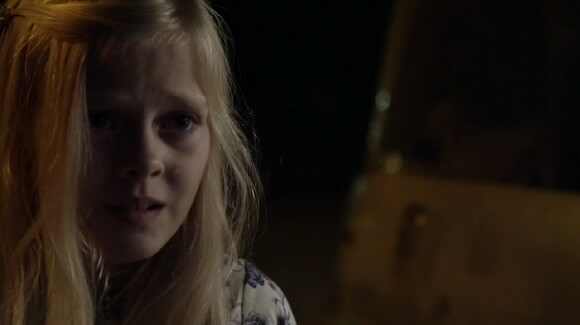 The group are made up of Emily, her boyfriend Tyler, Sean, Hank & Amanda. The five friends lack any personalities & are only identifiable by their one defining characteristics. Emily is instantly shown to be a kind-hearted & friendly, she is every final girl in horror ever. Tyler is so forgettable that at the end of its 78-minute run I had forgotten he was even in it. Sean is the standard 'douchebag' while Hank & Amanda are there to make up the numbers.
Their relationships are unconvincing & the brief attempts to develop their characters fall flat. You won't care one bit about them & during a particular drinking/smoking weed scene you'll wish them all dead instantly.
When they bring Lucy (nothing special as an actor & missing for most of the final third of the movie) home they wait with her for her parents to arrive home. Val & Wayne aren't initially thrilled to see the group but they warm to them once they realise they helped their daughter.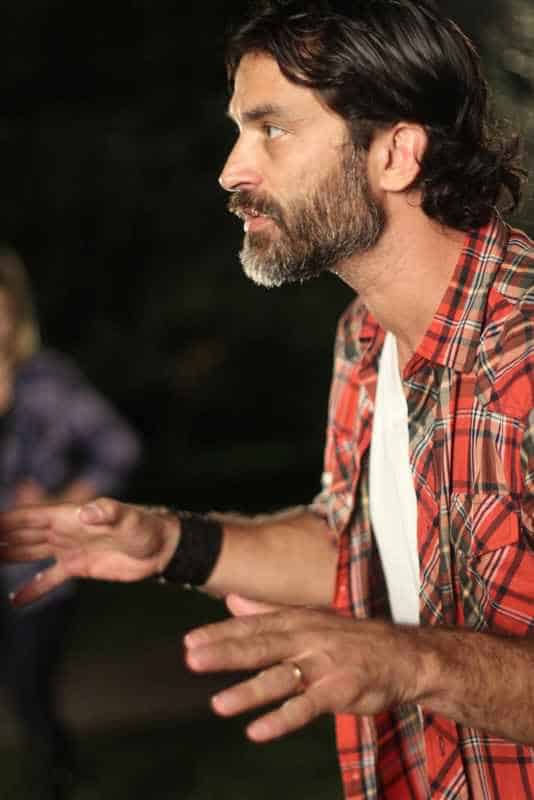 They invite them to eat & have some booze which the friends agree too (so much for the concert). This scene goes on for an absolute age & just cements how boring this movie is as a whole. Anyway, after an excruciating amount of time Val cuts her leg with an axe will chopping fire wood & Wayne takes her to the hospital.
Up to this stage, there have been numerous warning signs that his family may not be quite as normal as they seem but the group have ignored them. Now they are being asked to look after Lucy while Val & Wayne go to the hospital!
It's this situation that sees the 'spooky' stuff start. The group begin to be hunted by a shadowy figure & Lucy disappears. As things begin to ramp up around the house, the group are forced into a desperate fight for survival & it just gets worse & worse…the movie that is.
The story is all over the place, at first seeming to be a 'ghostly-goings-on' horror then it turns into a psycho killer movie before becoming occult-base. It's an absolute mess of a movie with horrific visuals (the CGI is some of the worst in a modern-day movie), a total lack of gore & terrible editing.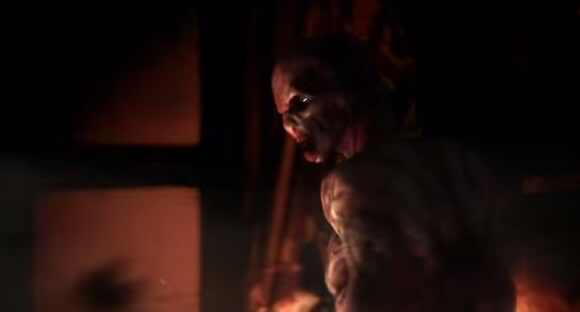 One such example sees 4 of the friends looking for Lucy, they split up before one of them gets chased by the bad CGI figure. He runs back to the house only to find the other 3 sitting & waiting patiently for him as if they hadn't just been wandering in the woods in separate directions.
Laughably bad. One of the worst horror movies I've seen in a long time. There is nothing to recommend, it's boring & drags at just 78-minutes.
The Culling
The Final Score -

1/10
Comments Rating
( reviews)