Game Review: Venus: Improbable Dream (Xbox Series X)
From developers Borealis and Ratalaika Games, and published by Eastasiasoft Limited, Venus: Improbable Dream is a sweet and meaningful visual novel game. One that doesn't shy away from difficult subjects.
You take on the role, or see through the eyes of the young man, Akane Kakeru. Who was born with a hemangioma birthmark on his face. It didn't fade away as expected and the high risk to remove it, meant he has had to live with it his entire life. This has been a big source of shame for Kakeru and resulted in him becoming withdrawn, anxious and depressed. He tiptoes through life, trying to keep his head down so has not to draw attention to his shame.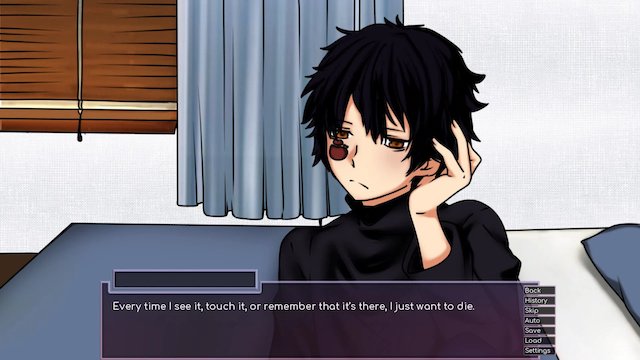 He's alive but certainly not living. Something that greatly concerns his ever-understanding parents and his teacher. It's the former that pushes Kakeru to try joining the school music club as he used to play piano when he was younger. Terrified by such a prospect but too respectful to say no outright, Kakery agrees to attend once. Expecting to hate every second of it but figuring at least he can say that he tried.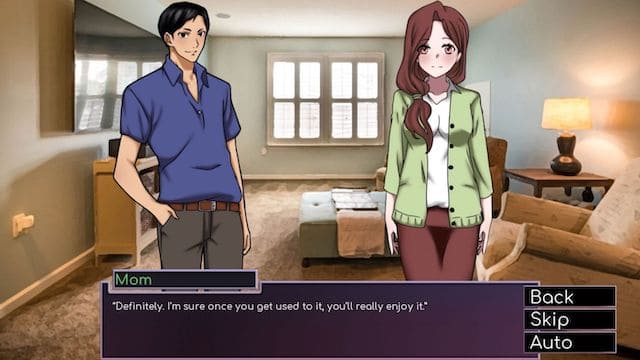 It goes exactly as he expects but, on the way out, he hears the sound of a flute playing from a separate room. Intrigued, he goes to investigate and disturbs a young woman named Fujiwara Haruka playing her instrument alone.
This is the start of a beautiful friendship as Kakeru is able to overcome his crippling anxiety about his hemangioma because Haruka is blind. Not only that, she also suffers from extreme anxiety. Together, they will exorcise some of their personal demons and find solace in friendship.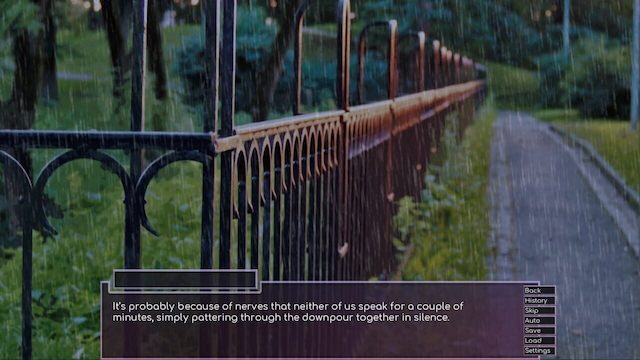 Venus: Improbable Dream bucks a lot the visual novel trends by delivering such a powerful and poignant story. Dealing with mental health issues in a realistic and relatable way, yet wrapping it up in cartoony visuals. While, importantly, avoiding the over sexualisation that often comes with this aesthetic style.
It shouldn't be as compelling as it is but Borealis and Ratalaika Games have made it so. Thanks mainly to the time they give to the characters and story. You will get to know them, to experience their difficulties and support them as they try to find happiness in their lives.
That the player can have some influences on this story with dialogue options (limited but there) and decision making is all the better. Although the lack of impact these have on the finale is disappointing. Still, it's incredibly immersive stuff. One of the strongest visual novel stories we have played.
Is that enough to sell it to those who hate this style of game? Probably not as it is still an experience with very little in the way of actual gameplay. Not only that, it's also one of the longer ones, with twelve chapters to play through.
If you're a fan of visual novels with depth then Venus: Improbable Dream is a must play because it's one of the best out there.
Venus: Improbable Dream (Xbox Series X)
The Final Score -

7/10