Game Review: Sandwich (Mobile – Free to Play)
It doesn't get much simpler than this. Nor does it get any more addictive. Sandwich is a puzzle game that literally anyone can play and master. In it you must create sandwiches by combining toppings with bread. You do this by swiping the screen to put the toppings together capping off with a piece of bread on the top and bottom. It's as straight-forward as that.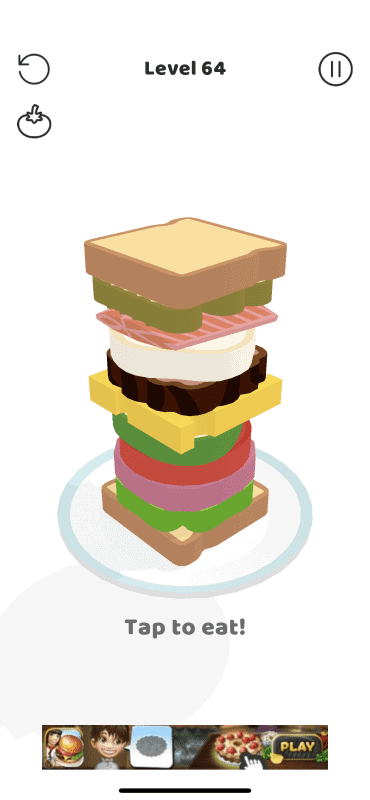 As you go on, more toppings are unlocked and the levels get trickier and trickier. Mind you, there really isn't any punishment for messing up. Just reset the puzzle and try again. Chances are you'll be flying through levels though, only to be interrupted by an ad.
Being a free to play game, ads are expected and hardly worth complaining about anymore. However, as has sadly become the norm, Sandwich's are excessive. Popping up after every few levels or resets, interrupting gameplay and making the whole experience more of chore then it should be.
Happily, there are no in-app purchases outside the 'remove ads' option costing £2.99. There is an in-game currency of coins but these are earned simply by completing levels. They are then spent on unlocking new ingredients. Nothing to get excited about but nothing wrong with it too.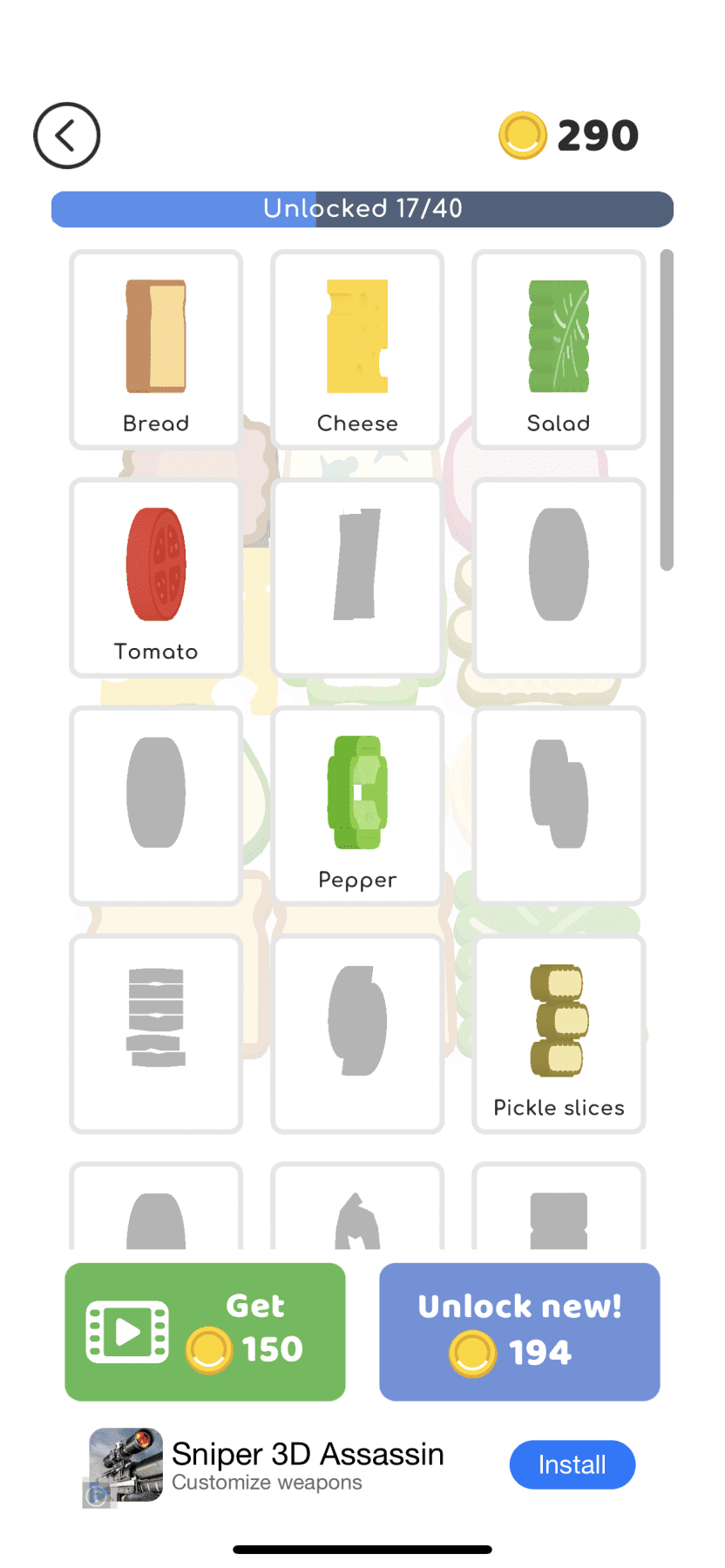 The big draw in Sandwich is just how easy it is to play and just how addictive it is. It's a great example of a 'one more go' game. It would be easy to spend ages creating sandwiches if it wasn't for the ad interruptions.
Sandwich
The Final Score -

6/10