Game Review: Pokemon – Magikarp Jump (Mobile – Free to Play)
Pokemon: Magikarp Jump is a free to play game from The Pokemon Company. On face value it appears like little more then a cheap attempt to cash in on the current Pokemon interest. So it comes as a nice surprise that it has actually got plenty of depth.
The premise is simple, you arrive in a town that proudly boasts the use of the weakest Pokemon to ever be created, the Magikarp. In this town they use their Magikarp to compete in jumping competitions. The Mayor, believing that you have what it takes to go through all the Magikarp jumping leagues, helps you capture your first one.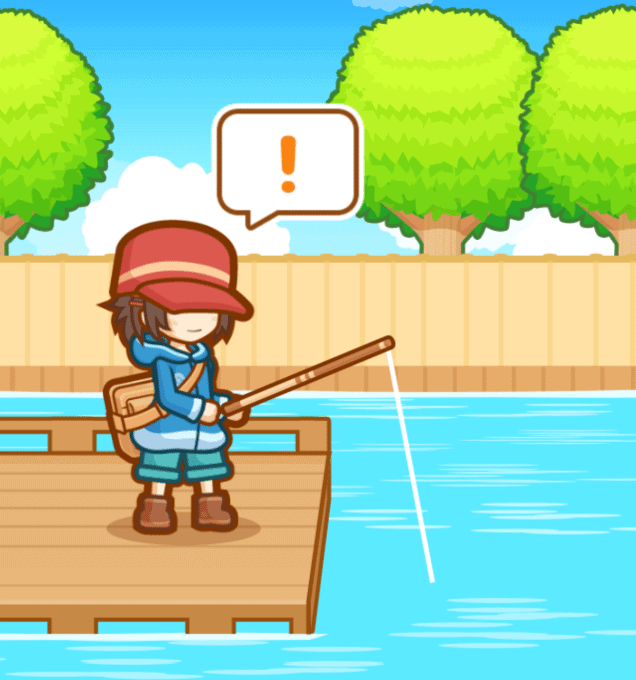 With your first Pokemon in tow it's now all about moving through the leagues until you're crowned the jumping champion. To help you compete your Magikarp can be trained & levelled up. When not taking part in a competition the Pokemon will spend it's time in a pond where it can eat food & gain jump points. Jump points are what makes it competitive, the higher the points value, the higher it can jump.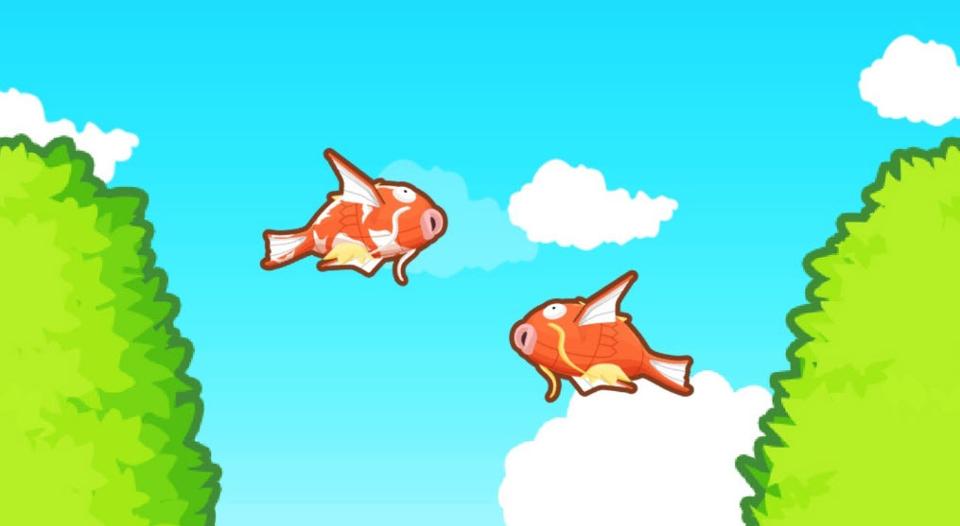 The Magikarp can also earn jump points by using training points & taking part in brief sessions. These offer big increases in jump points. Just spending a little time early on doing this will see your Magikarp fly through the early rounds of the competition.
However that progress will slow. Your Magikarp has a level limit & it will be reached soon enough. Once you've reached it, the only way to increase your jump points is by having bonus Pokemon cheering you on (earned or bought in the store) or to fish for a new Magikarp.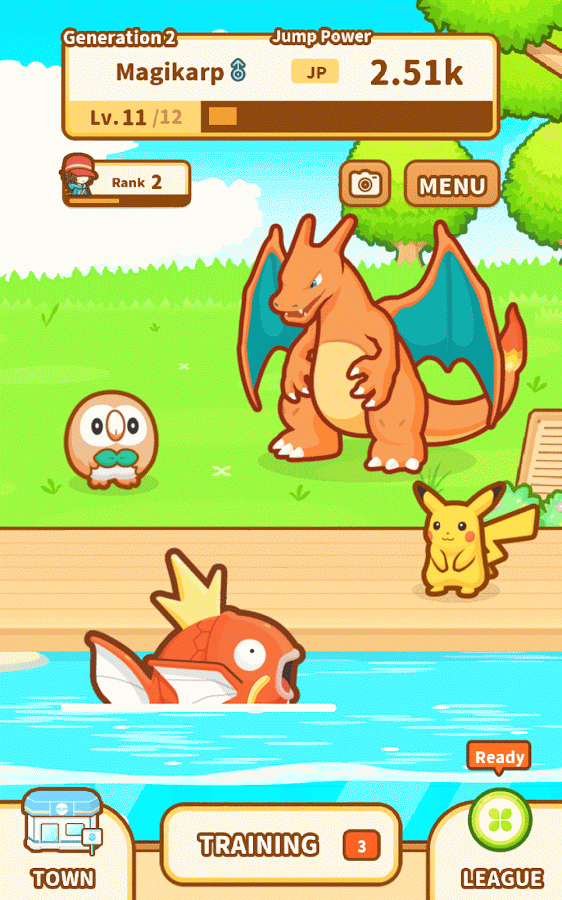 There are an abundance of leagues to get through & provided you're willing to sink the time in, you need never spend a single penny of real money. However, being a free to play there are an abundance of in-app purchases.
Currency comes in two forms, gold coins & diamonds. Coins are earned in game & used to rank up food & training while diamonds are used to gain special items. These include friendship items (to get more Pokemon around your pond), decorations to improve the quality of your pond & items such as training soda which is used to restore training points.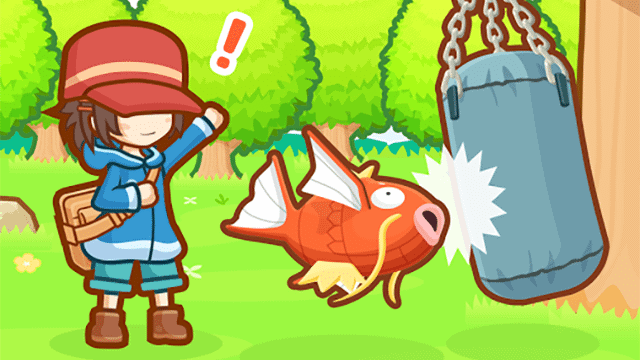 Diamond prices range from 50 for 99p to 2,150 for £33.99. To give an idea about what the value of the giamonds; to get Charizard's help would cost 600 Diamonds. The nearest amount to that is 550 Diamonds for £9.99. As usual, greed overcomes sense in Magikarp Jump & no amount of claims that it can be completed without spending a penny can excuse such greed.
That's £9.99 for a Pokemon to come & cheer on the sidelines giving slight bonuses to your Magikarp when it jumps. Unbelievable.
In-app purchases aside, Magikarp Jump is a fun & addictive play.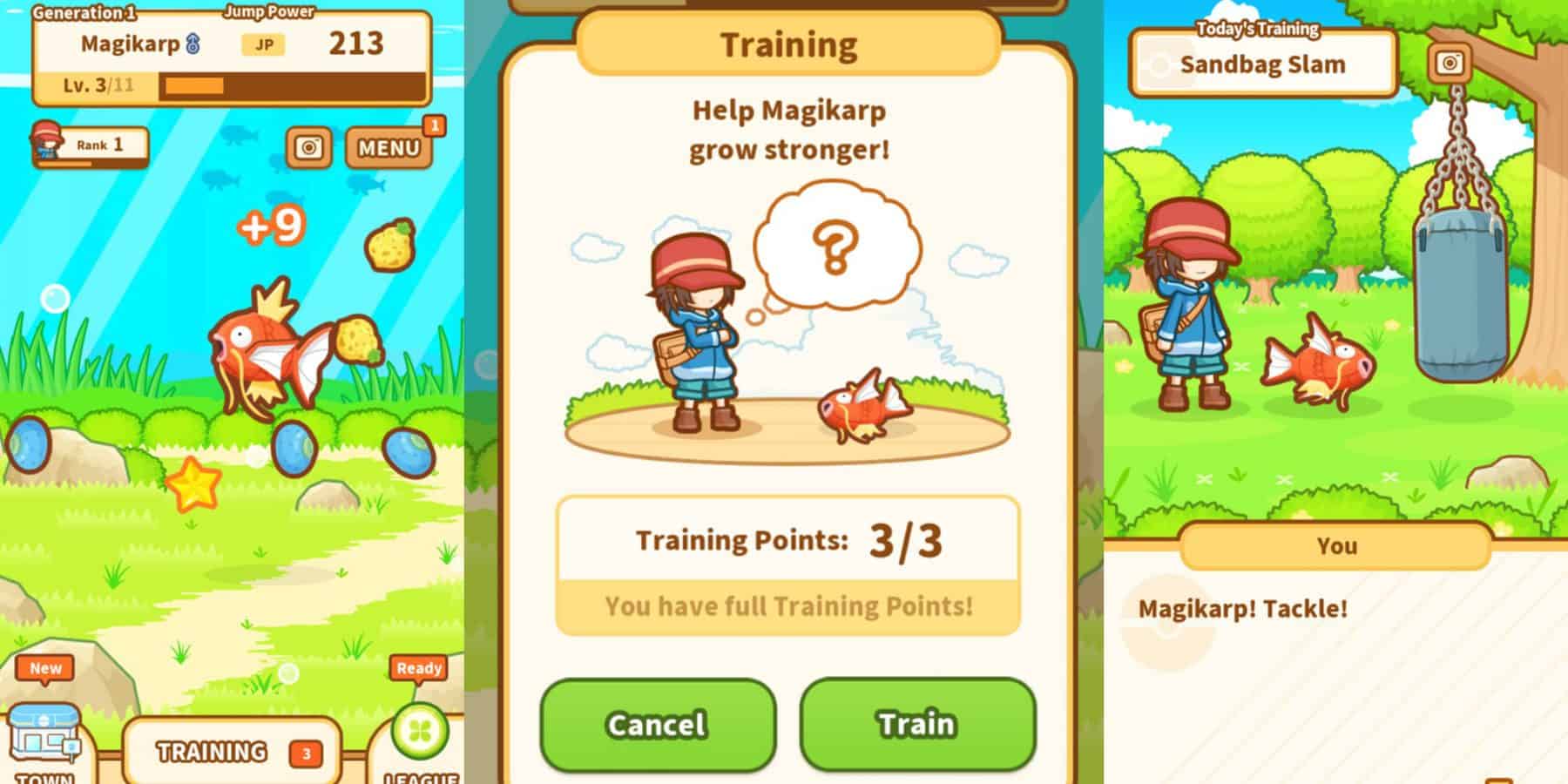 One with way more depth then most would expect. For a free to play game it's ad free & it's freeimum content is not shoved in the players face. As good as you're likely to get from this side of the mobile market.
Pokemon - Magikarp Jump
The Final Score -

7/10