Five Reasons You Should Go To Bloodstock Festival 2018
Do you have the Download Festival blues? Feeling sad that another year is in the bag and you've got to go back to the grind of daily life? Nothing to look forward too? Well, the answer is simple! Book your tickets for Bloodstock now!
Here are five reasons you should click on the image below and buy your tickets now. We will see you there!
5. The size of the festival
One of the most appealing things about Bloodstock is its size. A huge festival in its own right, when compared to the likes of Download, Glastonbury and Reading/Leeds it is tiny! This makes it feel far less suffocating and also means there aren't lengthy treks to different stages or camp-sites. More energy saved walking means more energy to bang your head!
Often you can walk away from the main stage, grab a beer and be back to your spot with 5/10 minutes.
4. The food and drink
Talking of which…all festivals have upped their game in the last couple of years when it comes to food. Gone are the days of 'gourmet' burgers (a lettuce stalk with your meat) that cost £6. Now you have a wide range of healthy and filling foods. Do you fancy Beef Brisket? A Yorkshire pudding filled with mash, sausages and gravy? How about nachos? Or maybe you want something glutton-free? It's all there and all reasonably priced!
3. The extra entertainment
It's not just about bands at Bloodstock! Maybe your ears are ringing or your neck needs a rest from all the head-banging? Head over to the strongman competition to see amazing feats of strength! Maybe, you want to get some merchandise signed? Head over to the signing tent and meet your heroes. Or maybe the bands have finished and you still want to party? Then head over the Sophie Lancaster Stage for some late-night fire shows and discos!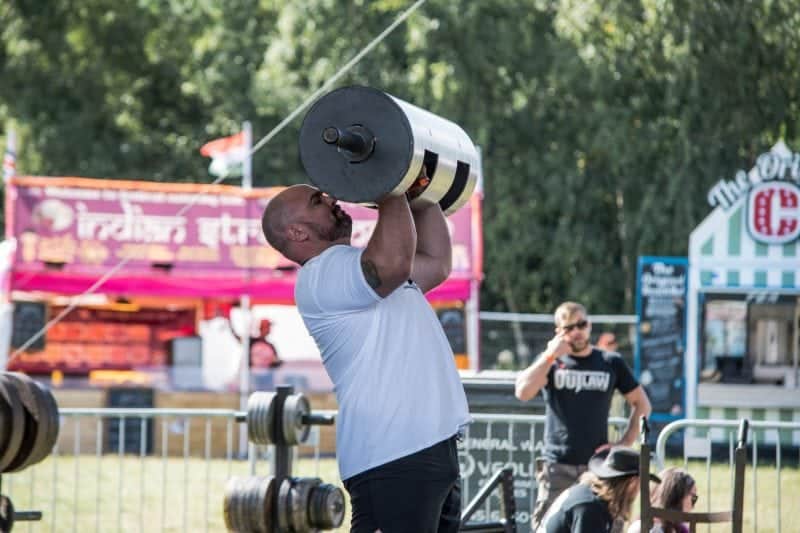 2. The Atmosphere
When Bloodstock say they are family friendly, they mean it. It's not unusual to see entire families, young babies and head-banging teens all enjoying the heavy metal goodness. All of that creates a fun and more relaxing atmosphere. You'd be hard-pressed to find anyone acting like a dick. Everyone is there to have a good time and enjoy the metal!
1. The Line-up
While as of right now (11th June 2018) Bloodstock is far from a complete line-up, the bands that are currently scheduled to play are amazing! There's also something for everyone, a wide array of up and coming bands and legends. 2018 sees Judas Priest, Gojira and Nightwish take the headline spots but the undercard is just as strong!
Emperor, Kamelot, Suicidal Tendencies, Wednesday 13, Cannibal Corpse, Doro, Orphaned Land, Watain, Alestorm, Venom Inc, Jasta, Fozzy, Pallbearer, Bleed From Within, Exhorder and De Profundis are just a few of the great rock and metal acts playing.
Then we have the New Blood Stage, the stage where you get to see the future of the scene. Few festivals do this and it's so important as without these bands there is no future in our music. Many of who first played the New Blood Stage then move on to play higher stages years later!
Bloodstock is the UK's premier metal festival and you owe it to yourself to be there!