EP Review: Victus – Sacrifice (Self Released)
Since their formation in late 2016, Victus have been an unstoppable force. Playing a hard hitting blend of Sludge, Doom and Southern Blues which leaves audiences astounded by their live performances. Their debut EP 'Sacrifice' was released in the fall of 2018.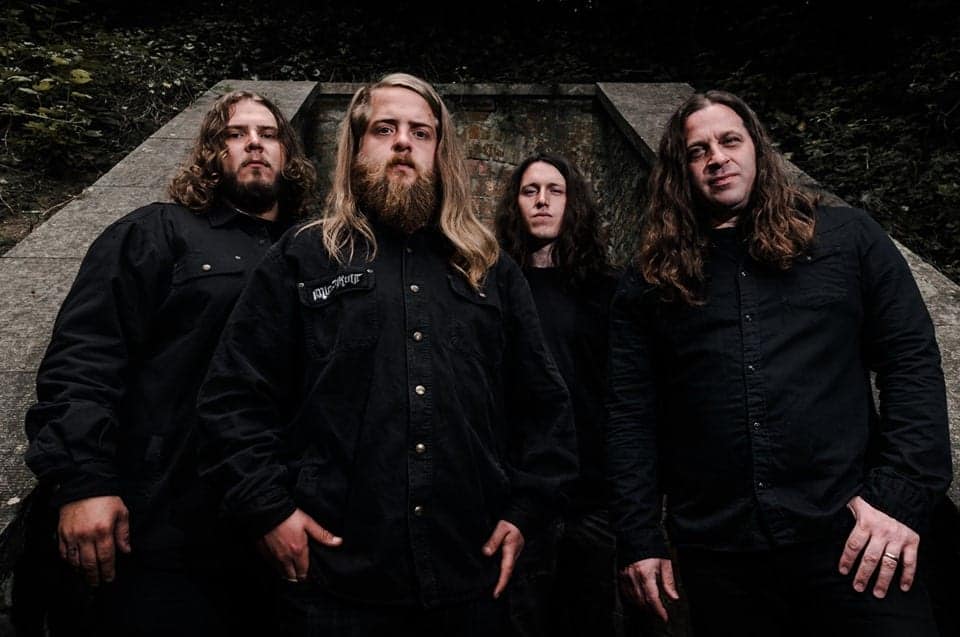 Playing a filthy sounding brand of stoner/sludge/doom, Victus aim to leave an impression no matter what. They aim to do this by pushing the limits of what stoner-sludge metal can and should sound like. Victus have all the hard rock elements and give off all the right hard rock vibes but turn it into something heavier, more funky and more grimy. It should fill you with revulsion but instead you'll find yourself drawn towards it.
Victus are the tempting chest of gold at the bottom of a soul-sucking swamp. You know you shouldn't even try but it's so close. All you have to do is wade in a little deeper. Then before you know it, you're stuck and sinking into the mire…fast.
The chunky lumps floating around are the riffs of Singularity, a short, fast-paced and energetic listen.
The Swarming has fuzziness sticking to the guitars like moss to a stone. All covered in the phlegmy vocals and hammered home with a foot-tapper of a drum beat. The rhythm of this track is incredibly infectious.
Falling Down pushes the groove to breaking limit, the vocals reaching peak devilry and Hell is filled with delectable riffs, hooks and a crust shattering guitar solo. Both incredibly strong tracks that have the ability to get heads banging and hips shaking.
Within the Woods ends things with a much longer and more expansive one. The slower tempo allowing the guitars to twist the groove to sound even more unearthly. It's dirty, it's sexy but most of all it's Victus.
Struggle as much as you want, it's too late.
Victus – Sacrifice Full Track Listing:
1. Intro
2. Singularity
3. The Swarming
4. Falling Down
5. Hell
6. Within the Woods
Links
Website| Spotify | Facebook | Instagram | YouTube
Victus - Sacrifice (Self Released)
The Final Score -

8.5/10