Bloodstock 2019 – Band Feature/Interview: Victus
Bloodstock Open Air 2019 is nearly upon us and to say we're excited is an understatement. We adore the festival and this year's line-up is simply phenomenal. From the Ronnie James Dio Main Stage to the Sophie Lancaster Stage to the New Blood and Jägermeister Stages, there is something for everyone! Not got your tickets yet!? What are you waiting for!? Head over to the Bloodstock Festival website here and join thousands of like-minded head-bangers for a weekend of quality rock and metal.
Since their formation in late 2016, Victus have been an unstoppable force. Playing a hard hitting blend of Sludge, Doom and Southern Blues which leaves audiences astounded by their live performances.
The release of their debut single and video for the track 'The Singularity' gained them a widespread following. Working hard on their live performances to entertain an ever growing fan base with passion and their uncompromising sound. Their debut EP released in the fall of 2018, entitled 'Sacrifice', saw an explosion in their following and turning the heads of journalists and reviewers in the Metal scene, gaining very positive reviews.
After supporting such established bands as Crowbar, Monolord, Conjurer, Raging Speedhorn and Ingested, it is now the time for Victus to rise up.
They will be playing the Jägermeister Stage on Sunday the 11th August 2019.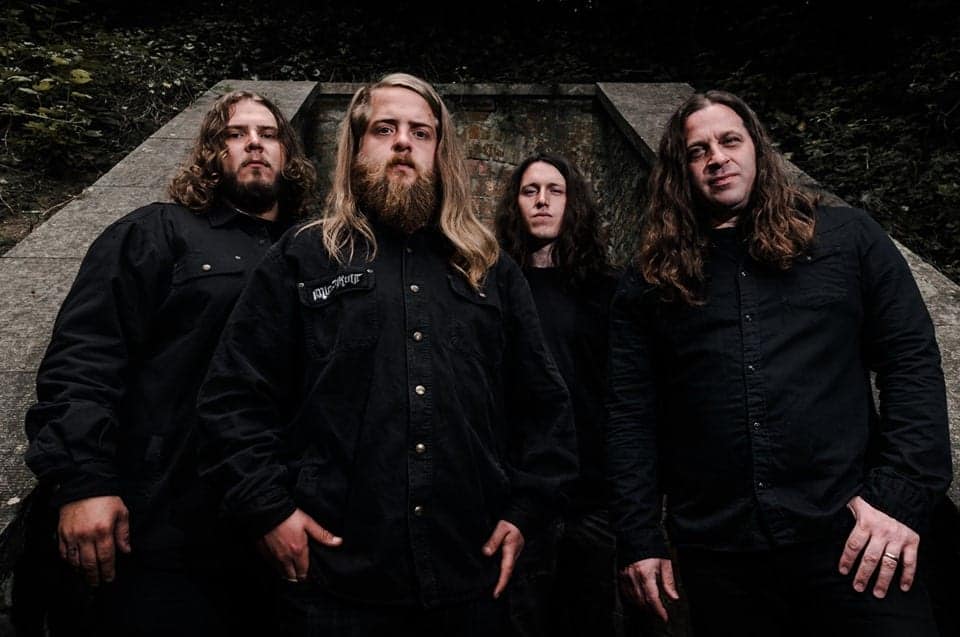 Interview
1. Congratulations on being added to the Bloodstock 2019 bill. A big deal, right?
Firstly, thank you! And yes, a helluva big deal. To say we are excited would be an understatement – fat kid in a sweet shop kinda vibes.
2. Have you ever been to the festival before?
Half of us have attended BOA, other half are bloodstock virgins. We plan on making up for the lost years!
4. You're on the Jagermeister Stage on Sunday. What can Bloodstockers expect from your set?
A performance filled with shake your ass riffs, high energy dance moves, reign of bourbon in the form of sweat from the night before.
5. Are you there all weekend? If so who are you most looking forward to checking out yourself?
Yep! Rotting Christ, Taake, Ten Ton Slug, Bong Cauldron, Witchtripper and Beggar. We played with the latter recently and they were amazing.
6. What does the rest of 2019 look like for Victus? Shows? Releases?
Playing shows, we want to play more shows up north – Promoters contact us!
We have a single and accompanying visual that should be out before we play bloodstock – Very excited to release this.
Locking ourselves in the studio before years end.
Links