EP Review: The World Without Us – Incarnate (Self Released)
The World Without Us came into existence through the union of two old friends. After months of trials and tribulation, Chris Fenimore (Lead Guitar) and Mario Canavarro (Vocals) managed to piece together a lineup with guitarist James Sundwall, bassist Peter Baliira, and drummer Steve Campbell. With that, the band was off to the races. Since their first show in May of 2018 the band has accomplished a shocking amount in a relatively short time.
This West Chester, Pennsylvania five piece is based around the music store which employed multiple members, Taylor's Music, a local institution for underground musicians. This has allowed their unique prog inspired sound to flourish as the members personal interactions inform long term growth. It has also instantly embedded them deeply into their local scene. This has paid off in getting them a chance to record with TribeSound Records and granted them opportunities to bring their thrilling live act to stages around the region.
Embracing their status as newcomers and approaching the scene with genuine and deep enthusiasm, The World Without Us is a veritable breath of fresh air for the heavy music community. Bringing in a deep variety of influences and placing a focus on giving back to the scene which they love, the band has quickly grown into a force to be reckoned with. Over the top and undeniably insane, these Southeast Pennsylvanian musicians have the world at their feet as they gaze, salivating into their starry future.
Their debut EP, Incarnate will be released on October 25th 2019.
One thought remains once the final notes of the EP plays out and that is 'promising'. As in 'what a promising band' The World Without Us are based off the four tracks that make up the Incarnate EP.
The five-piece showcase an ear for melodious, progressive and intensely heavy metal, one that builds from the moment Listen in Obsidian gets started and culminates with I Am the Mist. Seriously, just how heavy this EP can get will shock especially as it really comes out nowhere.
From harmonious and light to sickeningly heavy, the about turn with this band is shocking but delivered so damn well it's impossible to not love. By the end, head-banging isn't a suggestion… it's a requirement.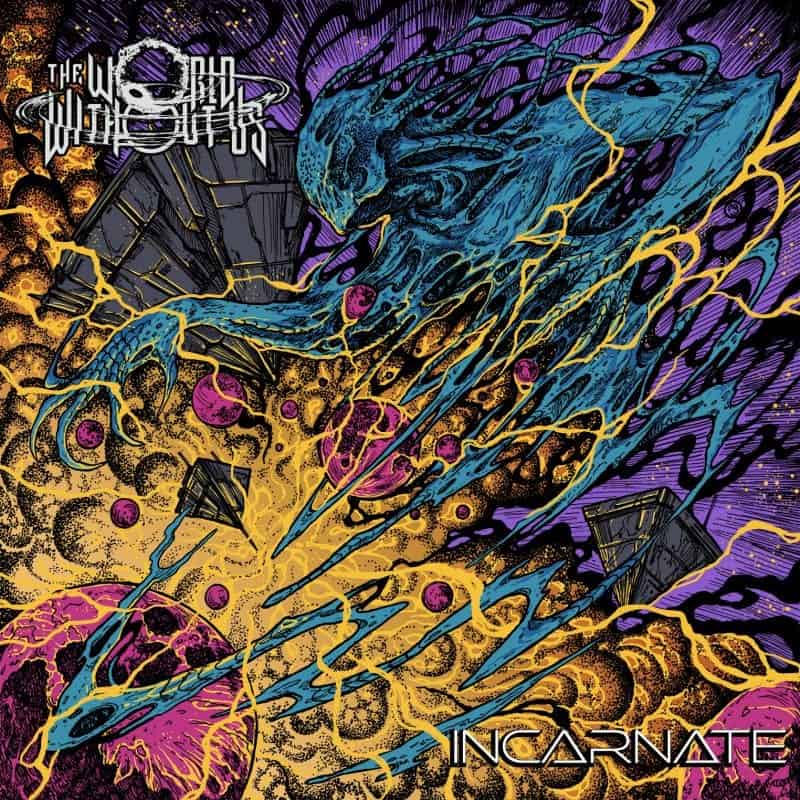 The World Without Us – Incarnate Full Track Listing:
1. Listen in Obsidian
2. Man-Sized Hail
3. Things to Tell the Press
4. I Am the Mist
Links
The World Without Us - Incarnate (Self Released)
The Final Score -

9/10