EP Review – The Lost Session (Live) by Def Leppard (Virgin/EMI Records)
Def Leppard have released a previously unreleased EP called The Lost Session (Live). It has been exclusively released on iTunes and Apple Music. The reason for this is that The Lost Session was actually recorded back in 2006 specifically for iTunes but a long running dispute between the band and Universal Records over digital royalties has seen the band refuse to allow any music of theirs on to the streaming network. Including this.
The long dispute over digital music rights with Universal Records has ended now though. Rick Allen, Def Leppard's drummer, confirmed as much recently while talking to CNBC News in New York. Apparently the label have finally offered satisfactory pricing and so all of Def Leppard's extensive back catalogue is now available. On top of that, these exclusively recorded songs are now available to the general public. Well, the Apple using public at least.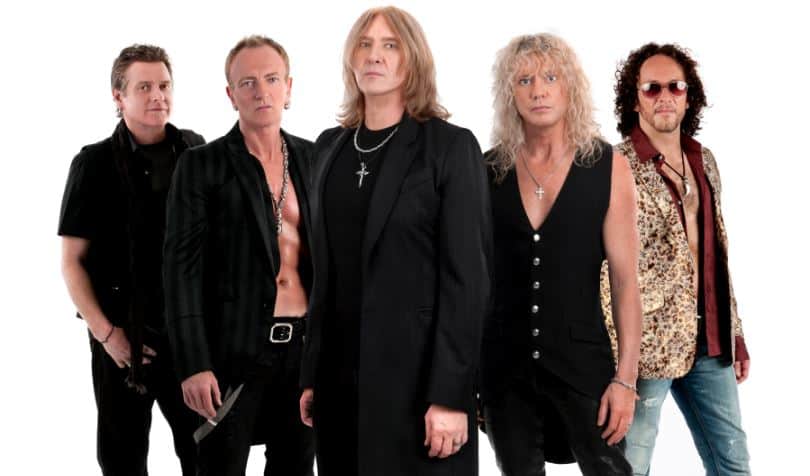 The Lost Session (Live) has 6 tracks on it. There isn't anything new here so I guess you could say it is for the collectors and purists. With that in mind, I would imagine there are a fair few people annoyed at the digital only, and Apple only, release. Of the 6 songs on here, you get 5 Def Leppard tracks and one cover.
The cover is of David Essex's Rock On. A hugely popular song back in the late 80's. The full track list is below but what you get are 5 catchy rock songs and the cover, including the powerful ballad, When Love and Hate Collide. They are recorded live but in a studio session and sound really good and highly polished.
As with a lot of Def Leppard's songs, they are infectious, catchy tracks that get hooked in your mind and bring a smile to your face. There isn't much else to say – we probably all know all or most of the songs and they are fun to listen to, even after all this time. Check out the tracklist below –
1 – Let It Go (from High 'n' Dry)
2 – Rock On (from Yeah!)
3 – Foolin' (from Pyromania)
4 – Promises (from Euphoria)
5 – When Love and Hate Collide (from Vault)
6 – Bringin' on the Heartbreak (from High 'n' Dry)
So if you are an Apple user, and you want to get hold of The Lost Session (Live), then click here. You can also grab some of Def Leppard's work at the Amazon links below. Def Leppard have recently announced a huge tour with Journey and Cheap Trick in support. Check for dates and tickets here. Finally, keep up to date with news and info on the band at their website, on Facebook, Twitter or Instagram.
[amazon_link asins='B000001F2V,B015D64B3W,B000001FKY,B00035W09G,B000006Y4M' template='UseThisOne' store='g0e5b-21′ marketplace='UK' link_id='4c78553c-ff5f-11e7-9142-559dc8c32657′]
The Lost Session (Live) by Def Leppard (Virgin/EMI Records)
The Final Score -

7/10