EP Review: The Dirty Denims – Ready, Steady, Go! – Part 1 (Self Released)
The Dirty Denims hail from Eindhoven and play what they call 'Happy Hard Rock'.
Two years after their last release 'Back With A Bang!' it is time for new material. They will release their new album 'Ready, Steady, Go!' in two parts. The EP Part 1 will be released on November 15th and contains 6 tracks.
Very much about the good times and the feel goods of rock music, The Dirty Denims are a rocking and rolling bunch that will get any dance floor bouncing. From massive sing-alongs like the title track to drinking songs in the vein of AC/DC with Last Call for Alcohol to punkier, fast movers like Too Much Information. The first three tracks will tell you everything you need to know about this band.
They're so much fun and there is no let-up as the old-school rock and roll vibes continue into Thunder from Down Under and Turn Off the Radio before we get an acoustic version of Last Call for Alcohol. Smartly called the 'Hangover Version' as it's the version you'd no doubt put on when nursing the head after a heavy night of booze.
Part 1 is solid all the way through and it makes the anticipation for Part 2 all the much higher.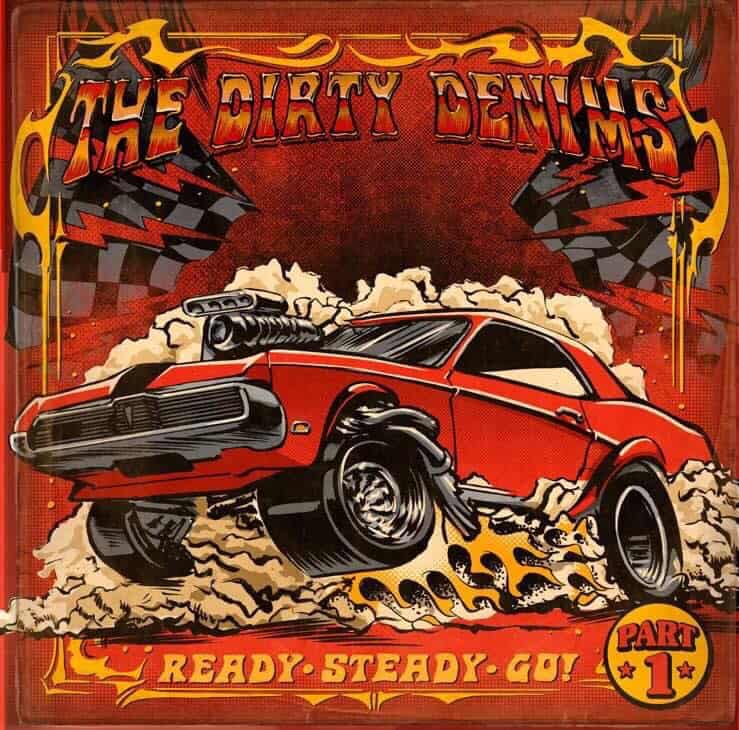 The Dirty Denims – Ready, Steady, Go! – Part 1 Full Track Listing:
1. Ready Steady Go!
2. Last Call For Alcohol
3. Too Much Information
4. Thunder From Down Under
5. Turn Off The Radio
6. Last Call For Alcohol (Hangover Version)
Links
Website | Facebook | Twitter | Instagram | YouTube
The Dirty Denims – Ready, Steady, Go! – Part 1 (Self Released)
The Final Score -

7/10