EP Review: Strykjärn – En Jävla Massa Lidande (Self Released)
Strykjärn is a Swedish death metal/hardcore band started in Säffle, Sweden in 2007. They set out on a mission to play their own blend of death metal and hardcore with influences from bands such as Chimaira, LOK & Hatebreed, but quickly also came in touch with more melodic influences from bands such as The Black Dahlia Murder. All this with a punk-esque lyrical theme, bashing everything and everyone, as a means to combat social injustices and society as a whole, and still do to this day.
On November 22nd 2019 they released their EP "En Jävla Massa Lidande" (meaning roughly "A Shitload of Suffering").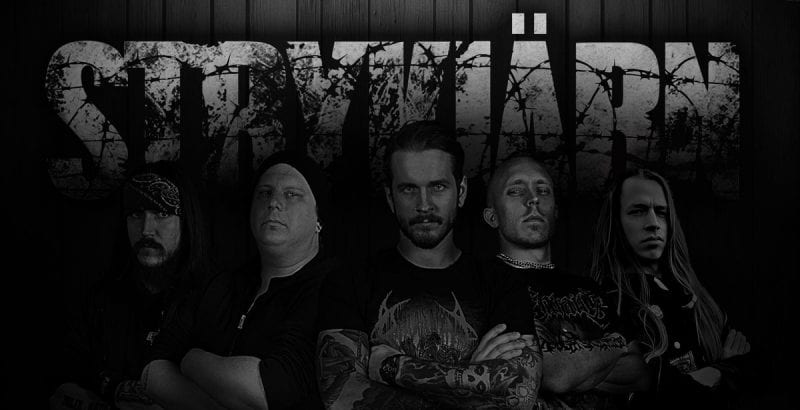 The band had this to say:
We are very proud and excited to finally release our first album since 2014! It's a 6 track angry-as-hell album, pounding you with relentless social criticism, a strong anti-establishment punk attitude using a quite unorthodox style of blended hardcore & death metal rather than the more straight forward hardcore/punk-inspired musical orientation you'd normally expect from a band chanting these lyrical themes. You'll be headbanging 'til your head drops, guaranteed!
It's enchanting melody that greets on Söndrad & Härskad although it is short-lived. With a crash and a roar, the deathcore side of the band arrives with fury and fire in their hearts. It's heavy, aggressive but has some real bouncy metal groove to it.
Metal groove that is there every step of the way throughout En Jävla Massa Lidande. As evident on the outrageous savagery of Allt Måste Dö and the nasty intensity of Utdelning på Marginalerna. The vocals are absolutely insane here, fired off at a pace that seems inhuman and the riffs barbed to the point of flesh-tearing sharpness.
Köbildning vid Giljotinen and Moderaten keeps things hot and daringly balanced, the ferocity of the deathcore never overpowering rhythm that is joyfully catchy. While always compelling and driving the head to bang as hard as humanly possible.
It really is a great release, if not far too short, as it wraps up with Spegelsalen. One final hurrah of gargantuan noise delivered in Strykjärnso unmistakable way.
Strykjärn – En Jävla Massa Lidande Full Track Listing:
1. Söndrad & Härskad
2. Allt Måste Dö
3. Utdelning på Marginalerna
4. Köbildning vid Giljotinen
5. Moderaten
6. Spegelsalen
Links
Strykjärn - En Jävla Massa Lidande (Self Released)
The Final Score -

9/10