EP Review: Sarvekas – Of Atavistic Fury & Visions (Soulseller Records)
Soulseller Records proudly presents the debut EP of Sarvekas, a melodic, yet crushing two-man black metal band from Southern Finland formed in late 2018. Their debut EP 'Of Atavistic Fury & Visions' is woven with heathenry, Scandinavian mythology and devotion to the dark. Out on December 4th, 2020.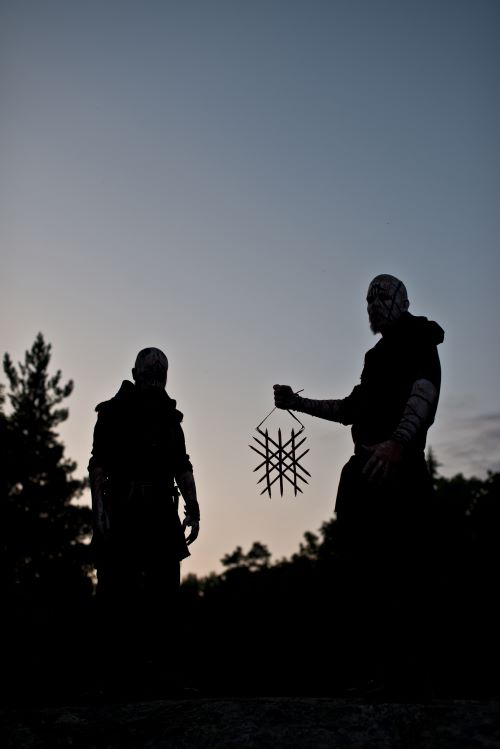 Like cold Scandinavian winds howling, Sarvekas chill to the very bone with their blend of old-school black metal wrath and distressingly taciturn modern melodies. Across 5 tracks the 2-piece burn with an almighty fire that draws from a hellish world built on dark folklore. It's as epic and chilling as it sounds.
Kept at a high tempo throughout, the evil intent is there but what most will take away from the EP is just how easily Sarvekas project their history through the medium of black metal. From the riffs that pack a punch, to the gloomy melodies and the screeching vocals, Of Atavistic Fury & Visions is every bit the unsettling and chilling listen you could want this winter.
Sarvekas – Of Atavistic Fury & Visions Full Track Listing:
1. Dark Spiritual Devotion
2. Hexenpyre
3. The Sacred Hour of the Hunt
4. Where No Man Has Trodden
5. Surtr's Breath
Links
Sarvekas - Of Atavistic Fury & Visions (Soulseller Records)
The Final Score -

7.5/10