EP Review: Mitchell Mantell – This Is Your Opportunity (Self Released)
Mitchell Mantell is an independent artist/producer from Australia, who aims to create his own style as much as possible and push the boundaries of music and guitar. He writes, performs, records and produces his own music, with his little assistant, Tilly the dog.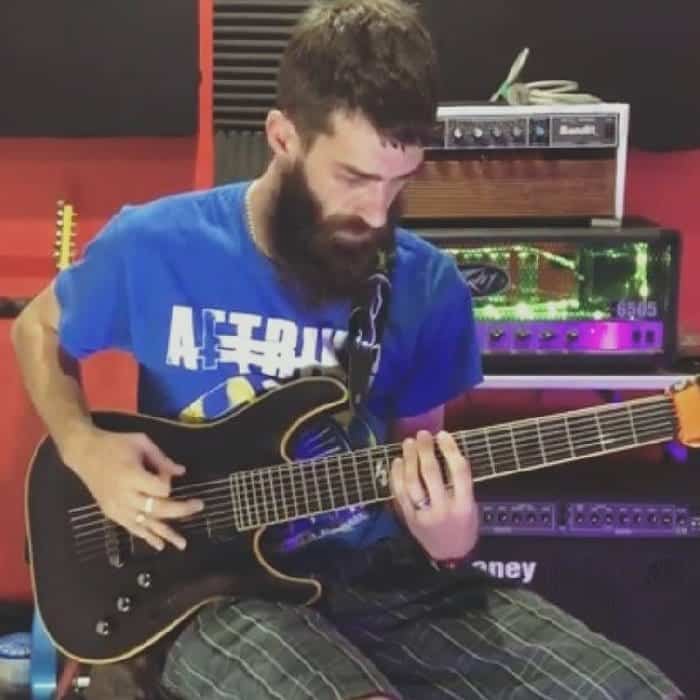 Originally starting his musical interest with Hip-Hop artists like Eminem, Mitchell received his first guitar on his 13th birthday. Having his own guitar he ventured away from listening to hip hop and start listening also to early Rock bands and became heavily influenced in his playing by American instrumental Rock guitarist and multi-instrumentalist, Joe Satriani and guitar virtuoso Steve Vai. Mitchell's heavy musical taste didn't happen till he was in high school and a friend showed him Killswitch Engage. He was instantly drawn in by the sheer aggression of the vocals, mixed with melodic and heavy guitar riffs.
In his Early 20's, Mitchell decided to shift his focus from constantly writing music to prioritizing work and himself. After watching mixing tutorials on YouTube and eventually joining Nail The Mix, Mitchell decided to start writing and recording himself. 2014 was the year that Mitchell started honing his style after being blown away by his now biggest influence, Sam Jacobs and his guitar play through on the track 'Onyx' by the Canadian Progressive Metalcore band The Afterimage. After discovering the bands Napoleon, The Parallel and Dance Gavin Dance. Mitchell was lead to the sound and style he wanted to create with placing his own twist.
'This Is Your Opportunity EP' will be released on the 15th of August 2019.
Take a moment to appreciate the work-rate and history of Mitchell Mantall above. It's the incredible efforts of someone committed to music and the industry all while trying to find his place and make his own mark.
With this EP he is certainly on the right track.
Peaceful folkish melody is what greets us with Lost (Intro). Hearing this you may be very surprised by the wail of technical metal that shoots forth from In the Wind afterwards. Complex in that 'eye-widening' way, it's smart and exciting. Backed up by a mix of vocal styles that showcase deathcore and a much more relaxing clean style. Both working in tandem well and leaving one hell of an impression.
Following that is Reflections. A medley of noise that expands upon the death metal ferocity, guitar proficiency and cleaner singing. However, it's a little less structured, instead coming across a little more chaotic. No bad thing as it certainly ensures this stands out when held up against the first track. The finale of it is both a flamethrower to the face and surprisingly uplifting.
Finally it's This is Your Opportunity, the most layered track of the bunch. An utterly phenomenal pace with savagery in its heart but not unwilling to cool things down with a stunning showcase of gorgeous sounding rhythm. A genuinely brilliant track on a genuinely brilliant EP.
You have our attention, Mr Mantell.
Mitchell Mantell – This Is Your Opportunity Full Track Listing:
1. Lost (Intro)
2. In The Wind (Feat. Rhyse Aquilina)
3. Reflections (Feat. Jared Johnson)
4. This Is Your Opportunity
Links
Website | Bandcamp | Facebook | Instagram | Twitter | YouTube
Mitchell Mantell - This Is Your Opportunity (Self Released)
The Final Score -

8/10