EP Review – Mistakes Like Fractures by Knocked Loose (Pure Noise Records)
Kentucky based metalcore outfit, Knocked Loose, return with their first bit of new music in 3 years with Mistakes Like Fractures.
The EP was released on the 5th of April via Pure Noise Records and follows their debut album, 2016's Laugh Tracks. Knocked Loose are a five piece with Bryan Garris on vocals. Isaac Hale and Cole Crutchfield are on guitars while Kevin Otten is on the bass and Pac Sun is on drums.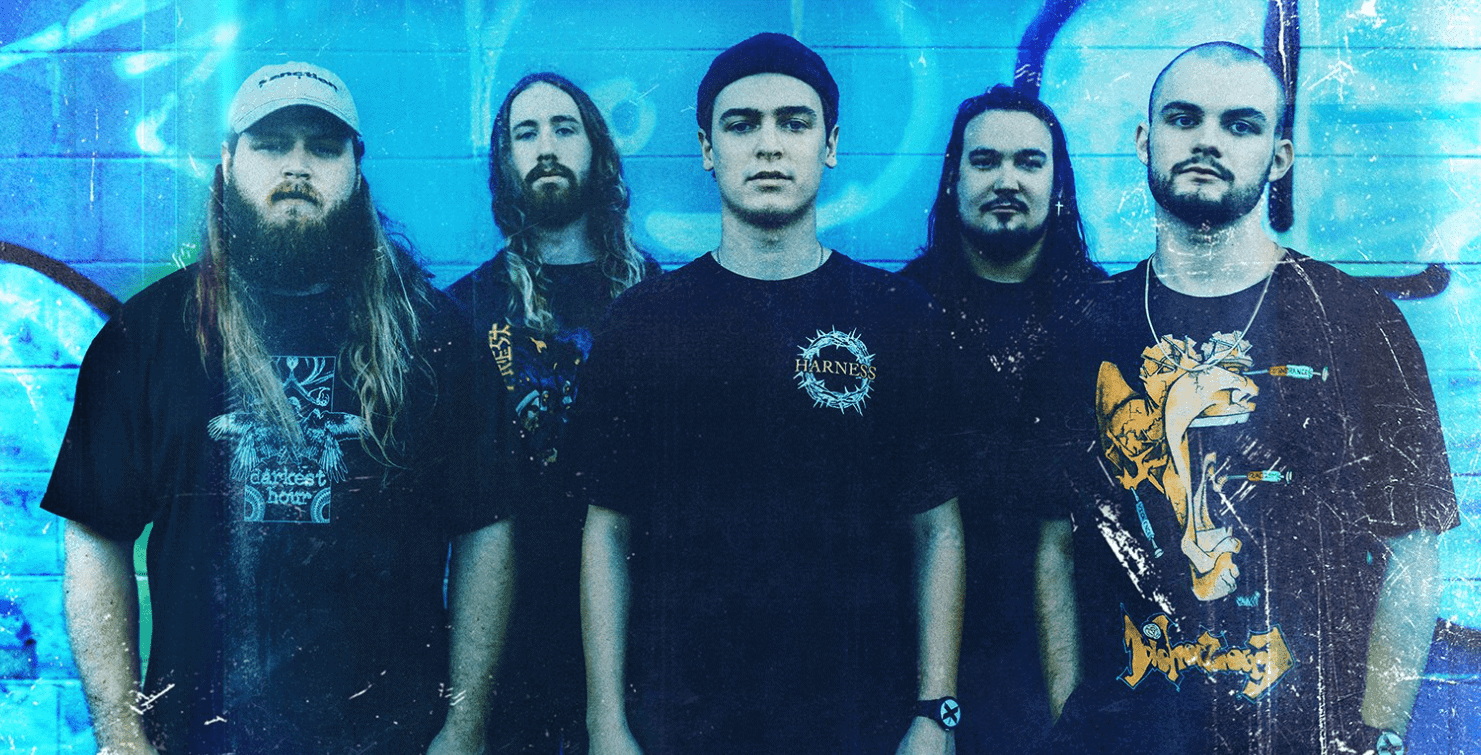 Mistakes Like Fractures has three tracks on it and is around 8 minutes long in total. The band are due to release their second full length album later in 2019 so Mistakes Like Fractures is set to remind you what Knocked Loose are all about. To hopefully ramp up excitement for the new record. While there are three tracks on the EP, it's only the title track Mistakes Like Fractures that is actually a new song and it's a breakdown heavy, crunching beast of a track. Often delving more into a punk/hardcore sound it certainly doesn't fit snugly in the metalcore genre. There is a bit more to it.
There is a wicked rhythm to proceedings with pit inducing drum blasts and a deep chug in the riff. The vocals are delivered in a heavy, rough bark though with moments where they dip into darker places. The verses are frantic and full force with little guitar squeals adding a classy layer to an otherwise downtuned, bass heavy affair. The chorus is insanely catchy with stomping drums and a wicked bass that is bound to get heads banging. A hanging guitar line is left near the end to create a bit on suspense in the build up to a decent breakdown.
The second track is a cover of The Warriors song, Slings and Arrows. I'm not overly familiar with the original though I gather it stays pretty true, just with a little added rawness and aggression. Not being familiar with it is a good thing sometimes. It means I get to listen without preconception and it is a great song. It's short at just over two minutes and much like the first track has a wicked drum rhythm and main riff. The sort that just forces you to start headbanging. Loads of drum fills and bass lines give a thick and sludgy tone overall in a song that could easily be Knocked Loose's own material. They make it their own, for sure.
The final track on Mistakes Like Fractures is a re-recorded version of All My Friends from their debut EP, Pop Culture. Essentially the same song as on the debut but with a fresh coat of paint. With more modern production. It still retains Knocked Loose's rawness but just sounds better and more together. It's a short and pretty basic track which shows how much the band have progressed when weight up against the song Mistakes Like Fractures.
Knocked Loose have released a really strong single in Mistakes Like Fractures though as an EP it's a bit short changed. One song, one cover and one rerelease to fill it 8 minutes. It isn't really that extended a play. If you have been a fan since earlier days, it's probably pretty cool hearing the re-record of All My Friends though for newer listeners, it probably won't excite. Mistakes Like Fractures will though. So will the cover of Slings and Arrows. Both of those tracks are absolute headbangers. Huge slamming riffs, wicked beats and grooving bass lines hit hard and with precision. All while the vocals are barked aggressively in songs that are made for pitting to. Great stuff.
Check out Mistakes Like Fractures now on all the usual streaming platforms. You can grab a copy of Mistakes Like Fractures as well as some other merch from Pure Noise here. Keep up to date with news on Knocked Loose at their website, on Facebook, Twitter and Instagram pages by following the link.
Mistakes Like Fractures by Knocked Loose (Pure Noise Records)
The Final Score -

8/10