EP Review: Death on Fire – Six Foot Box (Self Released)
Hailing from Indiana, Death On Fire push the boundaries of the death metal genre by taking inspiration from a wide variety of sounds and compositional styles. Originally formed in 2016 by frontman Tim Kenefic, the project soon diverged from its initial intentions and began thriving in the underground metal scene with live performances. To date, Death On Fire have opened for the likes of Philip H. Anselmo & The Illegals and Obituary.
Following the release of their 2019 single 'Killing Time', and the 2020 LP release 'Ghost Songs', July 16th, 2021 sees the next chapter in their discography with the upcoming release of 'Six Foot Box'.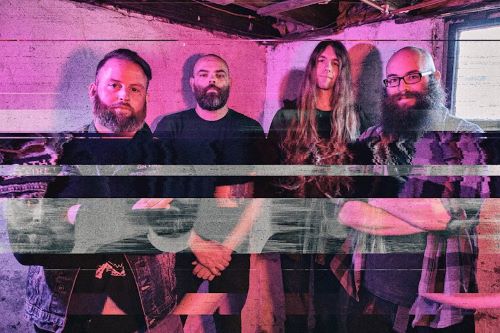 The title track is a moody and dark start. The fuzzy guitar rhythm is followed by echoey vocals. The melody becomes more prominent and the vocals reach impressive highs before a methodical but impactful drum beat steps up. Further along, a drawling guitar solo and bassy echo keeps this track moving forward and ensuring it captures the imagination.
A peppier pace and infusion of energy comes with A Hell of Our Own Design. Death on Fire showing off a bit more of their heavier side with gruffer vocals and frantic guitars. Though this track does have these 'brake' moments too where the moodiness is enhanced and sends things spiralling off in a different direction.
It's a great track and over far to quickly. Which leaves Begging for Air to close out a varied EP. Here, Death on Fire get crazy with their riffs and bring some of their heaviest hooks overall. The dirty rhythm is very infectious and all over the place yet it still sounds so ordered. It's the sound of a band brimming with imagination and the capabilities to express it coherently.
Death on Fire – Six Foot Box Full Track Listing:
1. Six Foot Box
2. A Hell of Our Own Design
3. Begging For Air
Links
Website | Bandcamp | Facebook | Instagram | Twitter | YouTube
Death on Fire - Six Foot Box (Self Released)
The Final Score -

8/10