EP Review: Crush the Altar – Abhorrent Oblation (Redefining Darkness Records)
Crush the Altar was formed in 2018 around the Philadelphia/Jersey border. Admittedly influenced by early Vader, Morbid Angel, Sepultura, and Sodom, Crush the Altar have forged their own special blend of Blackened Thrash with Death Metal elements. With the Blackened Thrash Movement at it's height, Abhorrent Oblation will be released on June 21st 2019 via Redefining Darkness Records.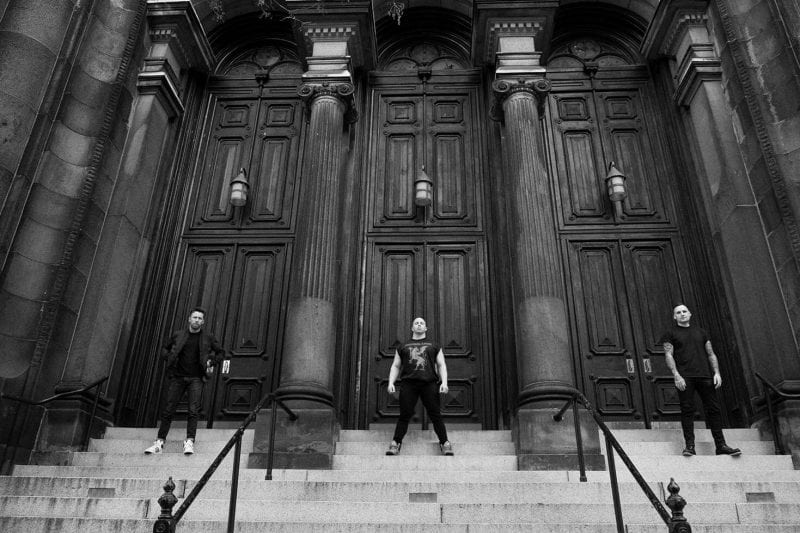 Kicking off with thrash speed, See Mortality is a hyper-active heavy track. One that pushes forth the nastier side of Crush the Altar's sound. A circle pitting chaotic number that switches tempo for a brief showcase of blacker sounding groove. A wild guitar solo, death metal infused vocals and a pulsating vein of evil intent ensures this makes an impression.
Demonising the Anicent Lore takes a turn for the darker with rumbling riffs and lower, dirtier sounding vocals. Filthy and aggressive but not as intense as the opener at first. It's a more layered track and the pounding beat of the first few minutes will infect the mind. Then seemingly out of nowhere we get a sudden drop. Unexpected but welcome as the guitars play out some echoing melody while the drums continue to hammer way with massive impact. It builds back up for a vile level of speed.
The last track on the EP is Discastery Ruin. No real surprises here, just Crush the Altar continuing their impressive thrashing death metal blast to the face. Angry and coming at you with pace and intent, it's brutality personified.
Crush the Altar – Abhorrent Oblation Full Track Listing:
1. See Mortality
2. Demonizing the Ancient Lore
3. Discastery Ruin
Links
Crush the Altar - Abhorrent Oblation (Redefining Darkness Records)
The Final Score -

8/10