EP Review: Corrupted Saint – Mutilated Before the Masses (Redefining Darkness Records/Raw Skull Recordz)
Redefining Darkness (US) & Raw Skull Recordz (Europe) will release the brand-new EP from death-thrash Florida up-in-comers Corrupted Saint! Mutilated Before the Masses will be released on December 25th, 2020.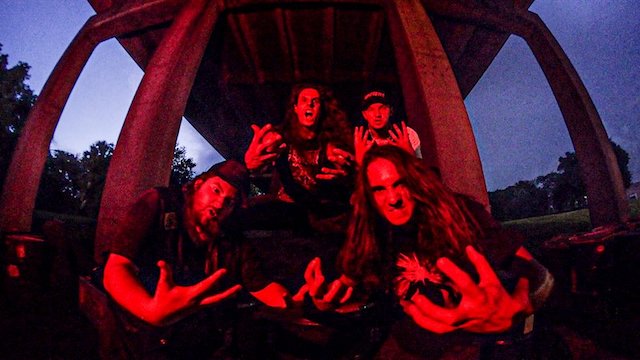 Sick of Slade, Mariah Carey, Shakin' Stevens and Cliff Richard this holiday season? Drown all that rubbish out with something mean. Something to make the neighbours quake in fear, to make a priest cross himself as he walks past your house this Christmas and to start a frenzied circle pit in the middle of your living room during gift-opening time.
You may not be able to hug your elderly relatives this festive season, but you can get them well and truly head-banging. You just need to press play on Corrupted Saint's blistering new EP, Mutilated Before the Masses.
Blistering is the right word too as from the moment Tomb of the Tyrant screeches forth, it's thrash heaven. Thrash and death heaven, the latter rearing its ugly head on Forced to the Gallows before these maniacs deliver chaos in musical form on Process of Elimination. The latter is head-banging heaven, just make sure you have the neck muscles for it.
Finally, they wrap up the ferocity with one final slab of deathy bedlam with Embalmed Alive. Hopefully everyone is still in one piece to enjoy Christmas dinner afterwards!
Corrupted Saint – Mutilated Before the Masses Full Track Listing:
1. Tomb of the Tyrant
2. Forced to the Gallows
3. Process of Elimination
4. Embalmed Alive
Links
Bandcamp | Redefining Darkness Records | Raw Skull Recordz
Corrupted Saint - Mutilated Before the Masses (Redefining Darkness Records/Raw Skull Recordz)
The Final Score -

9/10