Album Review: VOVK – Lair (Self Released)
VOVK is a Ukrainian band from Kyiv that combines a variety of musical styles in its works mixing post-hardcore, stoner, and progressive rock. The debut album 'Lair' combines these various musical genres and stylistically intertwines them and is out now.
"The songs are born in the dens of our mind and played in dark rooms of Kyiv caves. Our music is our lair, " band members explain.
Each song reflects the life of the lyrical hero who is constantly searching for himself and his place in the world opposing his personality to society and other people's believes.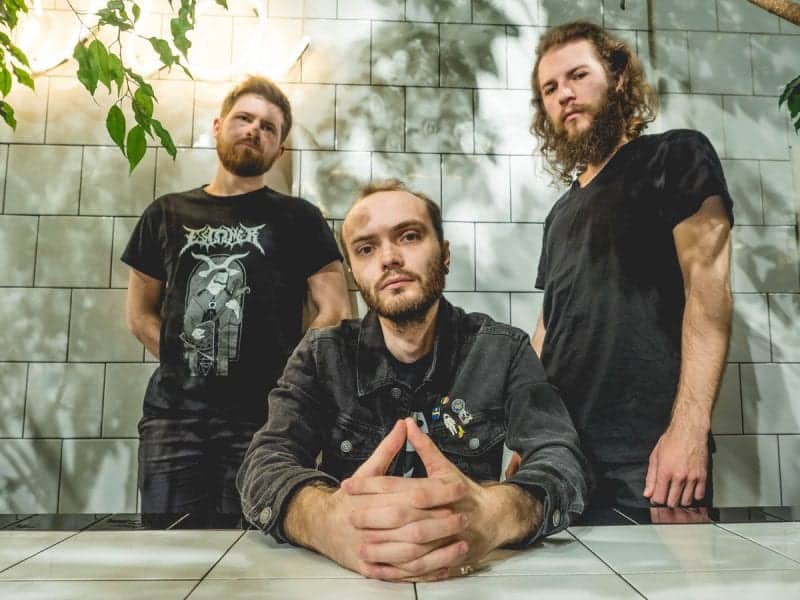 VOVK promise a lot and you do have to wonder just how it would be possible for them to deliver on all of it yet they manage it with an album of excessively varied styles. Each of the six tracks here pushes the limits of imagination and asks the listener to spend some time getting to know each moment.
Unsure of just what to expect? Well, Endless Waterfall has mellow melody broken up by flashes of harder rockiness. The progressive rhythm catchy but unusual, the core of their intriguing sound being cradled by the vocals. That's just the first half. Seemingly having reached its end, it might surprise that it's only half way done. The track is reintroduced with some faster stoner heaviness before a post-like beat dominates the remainder.
Ancient Times is far shorter but way more unusual. A layer of fuzz over the music, it's a disjointed effort that slips and slides without a clear goal as to where it wants to go. By time it makes up its mind, it's coming to an end.
Keeping things different, Something is quite the opposite not just in length but with what it offers. A slow build, the post-sound of the guitars perks the ears up. Heavily present throughout, the varied tempos keeps this track interesting and the melody is pleasing. The twang of guitars and whispered vocals that break out into bursts of speed are particularly impressive!
After such an exhilarating effort it's nice to chill and enjoy the dourness of Forest. Soft melody complimented by the patting of drums and mellow crooning. Even when the tempo and volume increases it still feels incredibly relaxing.
Two final epics, both The Last Ship Above the Sky and My Own Private Thoughts come in near the nine minute mark just either side of it. The former is the penultimate track and allows the bass to shine throughout with a rich and meaty sound. Mysterious and epic at the same time, it's another standout effort from the unique VOVK. The latter is far more intense showcasing the heavier and wilder side of the band. Off-centre in every department, it's very chaotic and constantly throws you off with these sudden drops into echoing melody.
It's a good album. A very good album but one that is going to need some time to sit. It's such a mad mash of so many different things but overall VOVK control them.
VOVK – Lair Full Track Listing:
1. Endless Waterfall
2. Ancient Times
3. Something
4. Forest
5. The Last Ship Above the Sky
6. My Own Private Thoughts (feat. Igor Sydorenko)
Links
Bandcamp | Facebook | Soundcloud | YouTube
VOVK - Lair (Self Released)
The Final Score -

8/10