EP Review: Coded Marking – Coded Marking (Self Released)
Coded Marking are a new three-piece minimal post punk band from Leeds (UK). Formed in 2021 and influenced by bands like Killing Joke, PIL, Neu and the Units. They have now released their self-titled EP.
Weird but groovy sounding, Predissolve's rhythmic beat and discombobulated vocals has got some fascinating energy to it. The effects give it an 80's dystopian feel but don't overshadow the repetitive guitar melody, disciplined drum beat or bassy thrums that vibrate throughout the body. It's an astoundingly catchy opening track.
Enhanced by sci-fi synth, Imovane is a track you can vibe too and again, the desperate but punkish vocal style really hits. A shorter effort, this is another catchy and memorable listen that excites the senses.
Which brings us to the last track, the near 7-minute effort that is The White Cord. Calming melody, a foot-tapping drumbeat, bubbling trepidation and vocals that sound increasingly distant and dangerous. It's such a unique listen and the length is barely noticeable as it's unusual but the leisurely beat hypnotises.
An impressive debut from Coded Marking.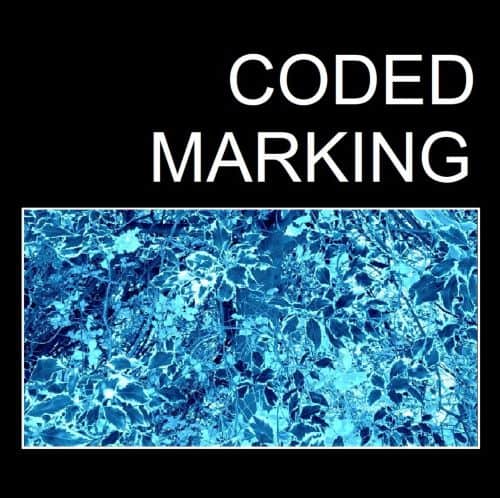 Coded Marking – Coded Marking Full Track Listing:
1. Predissolve
2. Imovane
3. The White Cord
Links
Coded Marking - Coded Marking (Self Released)
The Final Score -

8/10