EP Review: Burial Party – Please, Electric Move Slow (Self Released)
Sometimes life breaks. Debt piles up, work just pays the bills, struggle and toil leads to existential crisis instead of enlightenment. That's where Burial Party guitarist Dan Kinnaley found himself in 2017. Catharsis came in the form of listening to records from Fugazi, Refused, Jawbox, Tragedy, and Converge.
He picked up his guitar for the first time in years, writing big riffs that were noisy and abrasive, anchored with a heavy dose of melody and placed in traditional song structures for maximum impact. Encouraged by the results, Dan threw together a few demos in his basement, and sent them to Northeast Indiana scene veterans Adam Lewis, drums, and John Cheesebrew, vocals, hoping they would hear something in the music and help bring his basement demos to life, breaking down and rebuilding the songs until they were a reflection of their collaboration.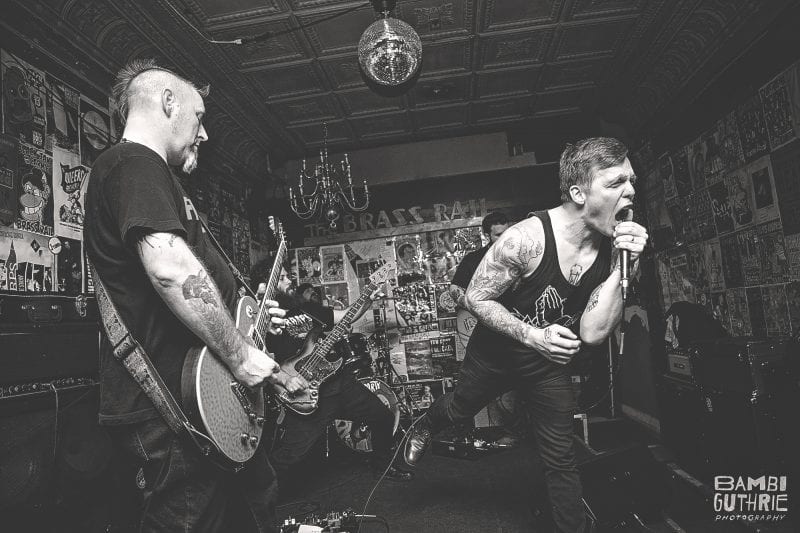 The burgeoning band added Justin Weiks on bass and Ben Larson on guitar, and started writing songs that were a product of the push and pull between melody and dissonance, the looseness and chaos of hardcore, proto-punk, and noise rock, and the structure of pop by way of alt-rock and post-hardcore.
Ben amicably departed in the fall of 2018, and Eric Rutkowski joined in time to record Burial Party's debut 7" "Please, Electric Move Slow" with Jason Davis at Off The Cuff Recording in Fort Wayne.
The record was recorded straight to tape, created without the assistance of Pro-Tools, ensuring the performances are tight and real, an accurate representation of what you can expect when you see the band live.
Burial Party is self-releasing the 7" on July 12th 2019.
The epitome of what it means to be starting from the bottom and working your way up, this 4-track EP is the sound of a band in flux but looking towards the future. 4 short punky, catchy and noisy efforts to enjoy with Burial Party not just showing what they are capable of right now but what they can be, given time.
It's raw but not unrefined, instead sounding like a really well produced live recording done in a dingy little punk rock club. As that's what the band was pretty much going for, it certainly worked.
Each track has something just a little different to ensure they can stand alone as well as part of this EP. Be it some pretty huge sounding riffs (Black Stripe), a more melodic element that switches to almost-hardcore level of fury (Crisis Actor), catchy dissonance (Digital Green Boots) or something that fits it all (Soft Chains).
It's not perfect but it is good.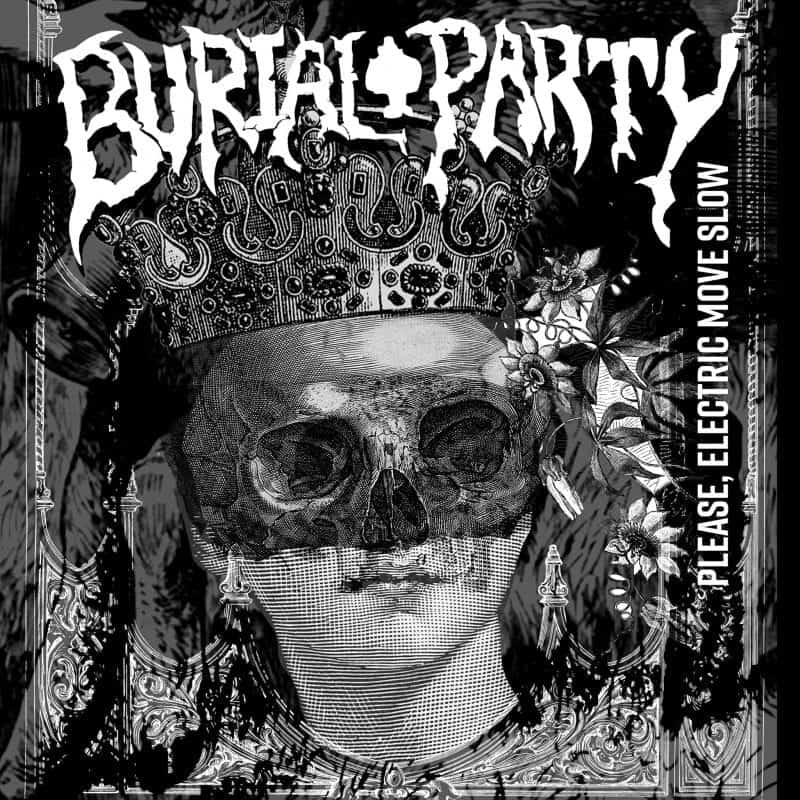 Burial Party – Please, Electric Move Slow Full Track Listing:
1. Black Stripe
2. Crisis Actor
3. Digital Green Boots
4. Soft Chains
Links
Website | Bandcamp | Facebook | Instagram | Soundcloud
Burial Party - Please, Electric Move Slow (Self Released)
The Final Score -

7/10