EP Review: Boltergeist – Maybe Next Year (High End Denim Records)
Featuring members of Trashed Ambulance and Frank Dux, Boltergeist is a spicy blend of Alkaline Trio styled rock and the catchy skate punk their other bands are known for. Their debut EP, Maybe Next Year, will drop June 4th 2021 via High End Denim Records.
We begin with the high-tempo catchiness of Saving Daylight to set out exactly what kind of punk rock band Boltergeist are. If you're a regular purveyor of this sound, you're going to feel right at home here. Even if you're not, there's no denying the bouncy rhythm isn't fun.
The same applies to No, You're An Idiom but the extra sting in the guitars and very sing-along vocals makes it stand out for the right reasons. Before Hometown Hostage shows some more heart and feeling, especially in the lyrics. Easily the best track on the short EP which comes to an end with the pumping and feel-good Glory Daze.
A great showcase of what they have to offer. It's nothing we haven't heard before but the energy they exude makes for an exciting and fun listen.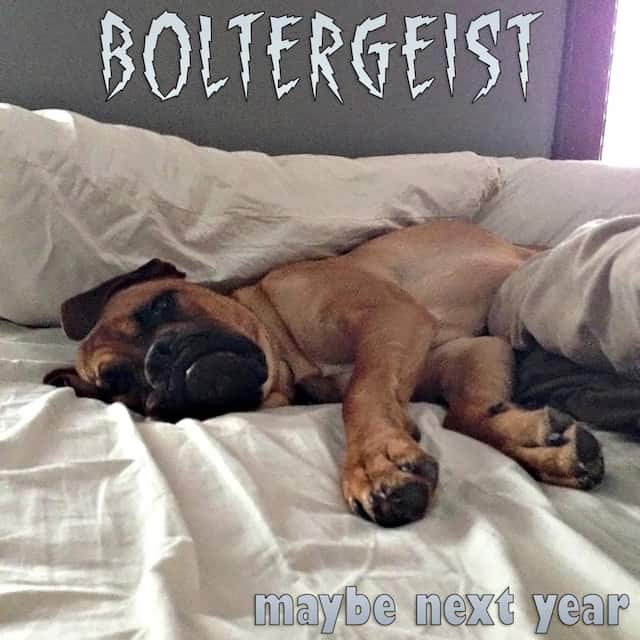 Boltergeist – Maybe Next Year Full Track Listing:
1. Saving Daylight
2. No, You're An Idiom
3. Hometown Hostage
4. Glory Daze
Links
Spotify | Bandcamp | Facebook | Instagram | Twitter | YouTube
Boltergeist - Maybe Next Year (High End Denim Records)
The Final Score -

7/10