EP Review: Black Sky Research – One (Self Released)
Conceived in the new age of our uncertain world in 2020, Black Sky Research unveil their brand-new EP 'One' on November 27th, 2020. One focuses on an apocalyptic event, and spans events over the course of a night, dynamically structured to deliver an immersive experience from start to finish.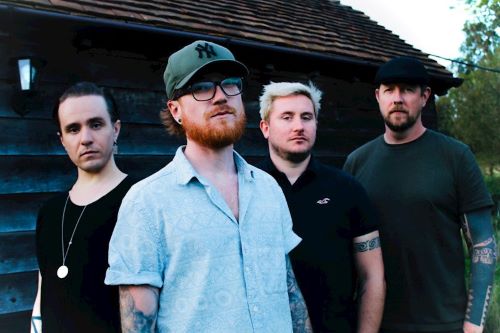 What an exciting concept and one that is well realised thanks to Black Sky Research's combination of cinematic wonder, rock melodies and heavier bursts of liveliness. All of which make up the stellar start of Light Up the Sky and the vigorous Midnight.
Black Sky Research then draw the listener in even closer to their apocalyptic story with the ambient and dynamic electronica-tinged rock hitter, Twilight. The strong melodies of Transmit, a track that has plenty of pep to its monstrously catchy chorus and the burst of light that comes with the creeping heavy hitter that is Dawn. A finale that has an air of the ominous about it, as though Black Sky Research have many more tales to tell.
We can certainly hope so.
Black Sky Research – One Full Track Listing:
1. Light up the Sky
2. Midnight
3. Twilight
4. Transmit
5. Dawn
Links
Website | Facebook | Instagram | Twitter
Black Sky Research - One (Self Released)
The Final Score -

7.5/10