EP Review – Beautiful Ruin by Converge (Epitaph)
American hardcore punk icons, Converge, released a surprise EP called Beautiful Ruin on the 29th of June, in advance of their US tour with Neurosis.
Released via Epitaph Records, Beautiful Ruin comes just 10 months after their last full length release, 2017's The Dusk in Us. That album was the bands ninth studio album overall. Converge formed way back in 1990 in Salem, Massachusetts by vocalist Jacob Bannon and guitarist Kurt Ballou. Both guys are still in the band today which is rare and nice these days. Joining them are Nate Newton on the bass and Ben Koller on the drums. Both Ben and Nate joined the band in 1999.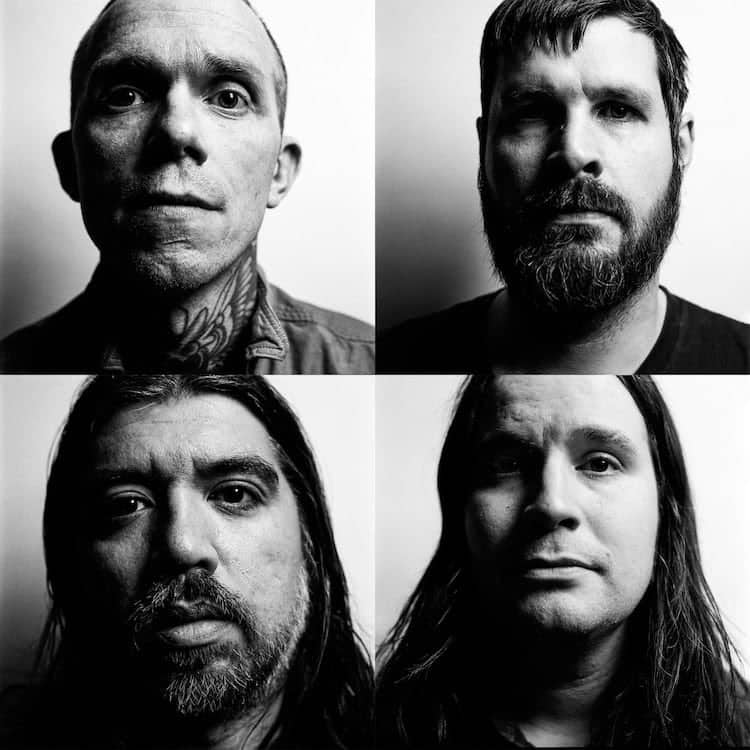 Converge have had an illustrious career and are hailed as one of the pioneers of mathcore and metalcore as well as having released one of the greatest albums of all time in 2001's Jane Doe. Any time they release music, it's worth sitting up and taking notice which leads us nicely to Beautiful Ruin.
Beautiful Ruin is a short EP with just 4 tracks on it. That isn't why it is short though. The fact that those tracks come in at just 7 minutes in total length is why it is short. Beautiful Ruin opens with the longest track on the album by a long shot in the 2 and a half minute long, Permanent Blue. Really everything on Beautiful Ruin feels like a direct extension of The Dusk in Us. Like maybe they decided to hold these tracks back from that album. That isn't a bad thing.
[amazon_link asins='B07DS3NGLH,B07DRYX3NL,B07FG26QMD,B07DRYZLSR,B07DRY9XR2,B074VMNDD8,B0094OCMOK,B00005NGZX' template='UseThisOne' store='g0e5b-21′ marketplace='UK' link_id='0a00c552-7be5-11e8-aab2-71d02209a9cb']
Permanent Blue is a angst filled track with blistering drums and a thick bass line. The guitars add a little melody while Bannon's vocals act like an extra drum in their pounding barked delivery. As the EP continues, the tracks become faster, heavier and shorter. Churches and Jails is a punkier track that lasts for 90 seconds but is relentless in its fiery delivery. Melancholia is anything but melancholic. There is a bit more of a groove to the riff and a fuzzier, sludgy tone but it hits hard and accurately. The final blast comes in the form of the title track, Beautiful Ruin. Designed to pummel, it is a fast and aggressive track packed with blast beats and ends on an impressive breakdown.
An extension of the last album, it may be but Beautiful Ruin is still a really strong EP even at just 7 minutes long. It really is over before you know it but memorable. 7 minutes of no fluff, no messing about, straight up heavy hardcore make sit a worthy addition to Converge's impressive discography.
Beautiful Ruin is available now on all the usual streaming services like Apple Music and Spotify. You can also grab a copy from Converge's Bandcamp page here. Keep up to date with news and information on the band at their Bandcamp page, on Facebook and on Twitter.
Beautiful Ruin by Converge (Epitaph)
The Final Score -

8/10