EP Review: Ashen Horde – Tintregen (Mandol Records)
Based in Hollywood, California, Ashen Horde is a two-piece extreme metal band that strives to embrace a multitude of extreme metal subgenres, without being bound to any one of them. Drawing influence from metal's crème de le extreme, from Immortal and Devin Townsend to Opeth and Enslaved, Ashen Horde (aka Trevor Portz and Stevie Boiser [Inferi, Equipoise]), has a sound rooted in death and black metal, but can't truly be called either.
Having self-released two critically acclaimed albums, as well as several EPs and 7" singles since its formation in 2013, Ashen Horde's third album, Fallen Cathedrals, was unleashed on the world in early 2019 by Extreme Metal Music/Rockshots Records. You can read our review here.
Now, just as 2019 comes to a close, Ashen Horde return with a 4-tack EP entitled 'Tintregen'. Due to be released on December 15th 2019 via Mandol Records.
More of Ashen Horde's blackened death metal fury is always welcome so it is with great pleasure we re-enter the savage yet wonderfully refined world they command.
The utterly crushing blackness mixed with high-tempo riffing. Bone-snapping drumming and dangerously twisted vocals makes this a winner from the very start. With very little give throughout, Ashen Horde start strongly with Roar of the Wrym. Then end in even more impressive fashion with Mourning Due.
In between those two ragers we also get the truly evil drawl of The Entity and the dirty black metal groove of The Torture Cycle. Both worthy listens to the best of what 2019 has had to offer.
In fact, the EP as a whole can proudly sit amongst the cream of what 2019 has delivered. One of the best of the year for sure.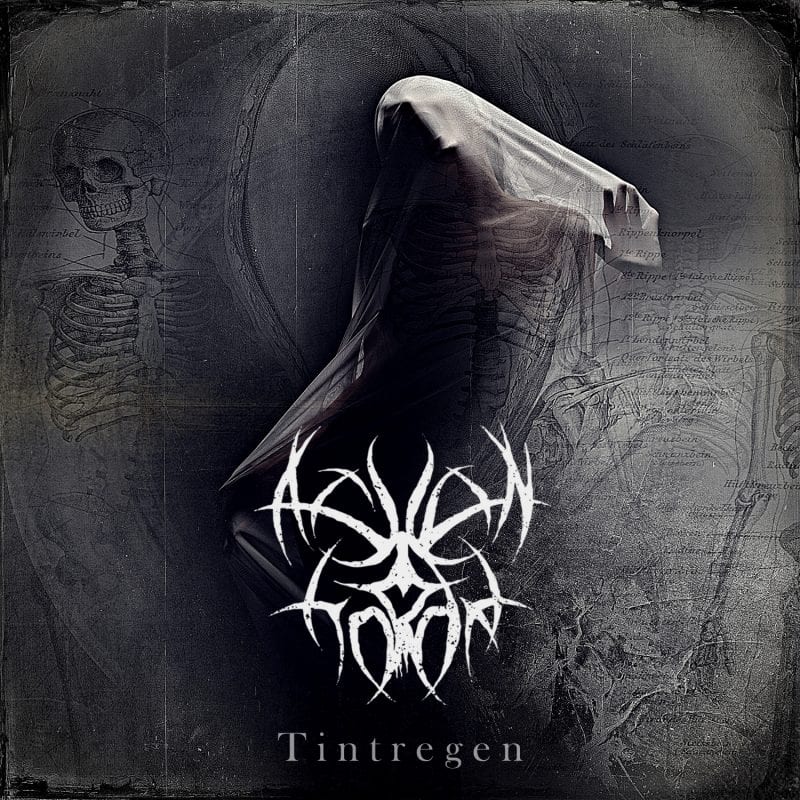 Ashen Horde – Tintregen Full Track Listing:
1. Roar of the Wyrm
2. The Entity
3. The Torture Cycle
4. Mourning Due
Links
Bandcamp | Facebook | Instagram | Twitter
Ashen Horde - Tintregen (Mandol Records)
The Final Score -

9.5/10