EP Review: Ambrotos – Cosmic Annulus (Sleazy Rider Records)
Ambrotos (ἄμβροτος) is a black metal band-project from Greece. After the release of their first EP in 2018, the band returns with their second EP entitled "Cosmic Annulus".
Lyrically, "Cosmic Annulus" – which is set to be released through Sleaszy Rider Records on March 15th 2019 – sees the band continuing to pay tribute to the Pre-Socratic philosophers, this time focusing on Heraclitus, Empedocles and Anaxagoras. Musically, Ambrotos provide an interesting concept of black metal music, with atmospheric black metal tunes accompanied with lyrics concerning Presocratic philosophy.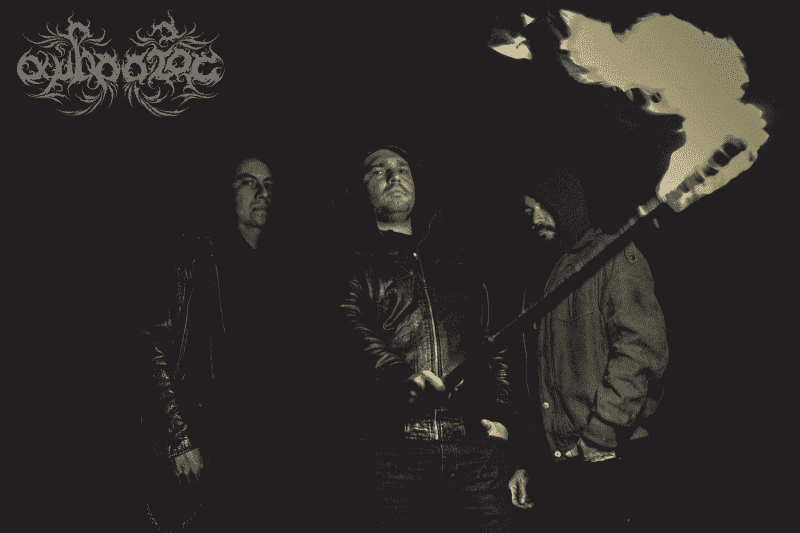 Just three tracks for us to enjoy from these black metal future heavyweights, Cosmic Annulus is a very effective and remarkable release. It's the darkness that sits at the edge of the world, the hate that exists in all hearts and the evil that begs to be answered.
Vicious heaviness in the guitars, horrid guttural vocals, a drum beat that welcomes us to hell…all wrapped up in an ancient evil and ritualistic tempo. The 20 minute release flies by in a blur resulting in listen after listen just so you can immerse yourself in it again and again.
What black metal fan doesn't want to be covered in the sticky dirt of Oracle Veracities and Vortical? Neither track can compare to the absolute raging inferno of hellish heat that comes from the title track. A more traditional black metal track, although one with a lot more focus on clarity in the riffs.
Three excellent tracks, three excellent chances to be part of Ambrotos' agonising and unforgiving world.
Ambrotos – Cosmic Annulus Full Track Listing:
1. Oracle Veracities
2. Cosmic Annulus
3. Vortical
The EP can be ordered over on Bandcamp alongside merchandise. Find out more about Ambrotos' via their website, Facebook Page and Instagram.
Ambrotos – Cosmic Annulus (Sleazy Rider Records)
The Final Score -

8/10