EP Review: 6 Hours to Kill – Faith and Misery: Vol. II (Self Released)
They're back! 6 Hours to Kill, the band that took me by complete surprise releasing one of the best EPs of 2018, Faith and Misery: Volume I. An absolute barn-burner of a listen, you can read our review here or watch the video review below.
As promised, 6 Hours to Kill will release the follow-up EP, Faith and Misery: Volume II on February 23rd 2019.
What we have here is four tracks, four varying tracks that showcase the glorious rhythms, melody and heaviness that make 6 Hours to Kill such an appealing prospect. It's solid gold from beginning to end.
Here we begin with I Just Wait, the longest track on the album at 6 and a half minutes long. Not that you'd notice as this immensely talented band bring a gothic edge to proceedings. The contrasting vocals that I praised so heavily on the first EP is as present as ever here. Clean soaring vocals playing off against dirty death metal-style guttural noises. The turn-taking works wonderfully all while the guitars play out in thrilling style and drums keep the beat in order.
The chunkiness of the riffs in the latter part of the song takes this from an amazing track to one of the best 6 Hours to Kill have produced.
After such a breathless start, Strange Things doesn't even consider giving us a break. Cutting deeply with heavy guitar groove and another impressive vocal performance. It pulls at the head-banging soul and you can consider yourself very lucky if you get to experience this at a live show.
Halfway done, the bass gets to shine a bit more on Symphony 45. A moody and atmospheric number that is mostly about melody, something 6 Hours to Kill excel at. Although they do throw in a guitar solo too before chaos descends for a more frantic final minute.
Faith and Misery: Volume II comes to an end with Primordial, an energetic finale with a mix of spitfire vocals and deathly roars. There's a bit more of a metal party vibe to this track and it's sure to please those who want a really harsh and heavy edge to their music.
They've done it again. I'm not even surprised, 6 Hours to Kill are one of the brightest stars in metal right now. With both volumes available, it's time for everyone to get on-board this train.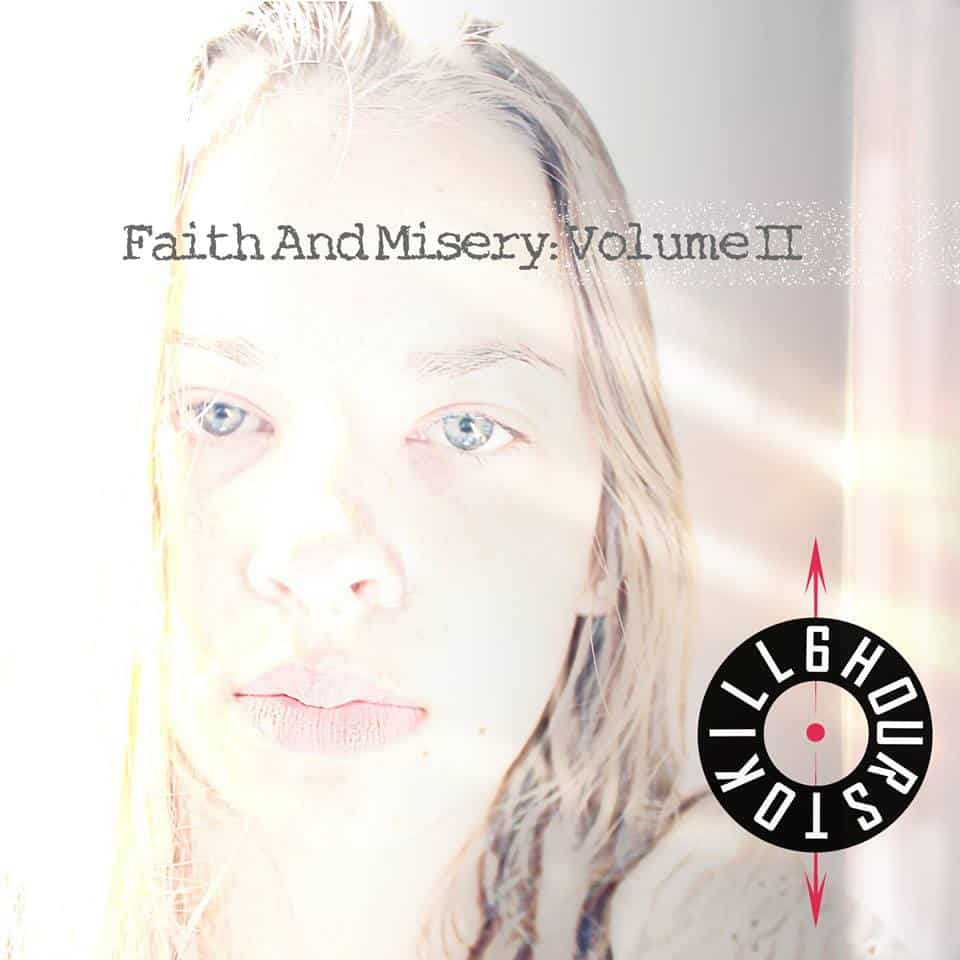 6 Hours to Kill – Faith and Misery: Volume II Full Track Listing:
1. I Just Wait
2. Strange Things
3. Symphony 45
4. Primordial
Faith and Misery: Vol I is out now and can be streamed/bought via Spotify, iTunes and Google Play. Volume II will also be available via the same streaming services. You can find out more/keep up to date with news by checking out the band's Facebook Page, Instagram, Soundcloud and YouTube.
6 Hours to Kill – Faith and Misery: Vol. II (Self Released)
The Final Score -

9/10