Band Interview: 6 Hours to Kill
6 Hours to Kill is about to release the second volume of a two volume EP release titled Faith and Misery: Volume II. Coming February 23rd on CD and all your typical digital distribution sites.
We can read our review of Faith and Misery: Volume I here and Volume II here. We're super pleased to bring you an interview with the band.
Having recently parted ways with Bassist Adam Cornell, the lineup consists of Billy Osborne on lead vocals, Roderick Vesper on guitar, Mike Schmidt on drums and new kid on the block Charles Baker on bass.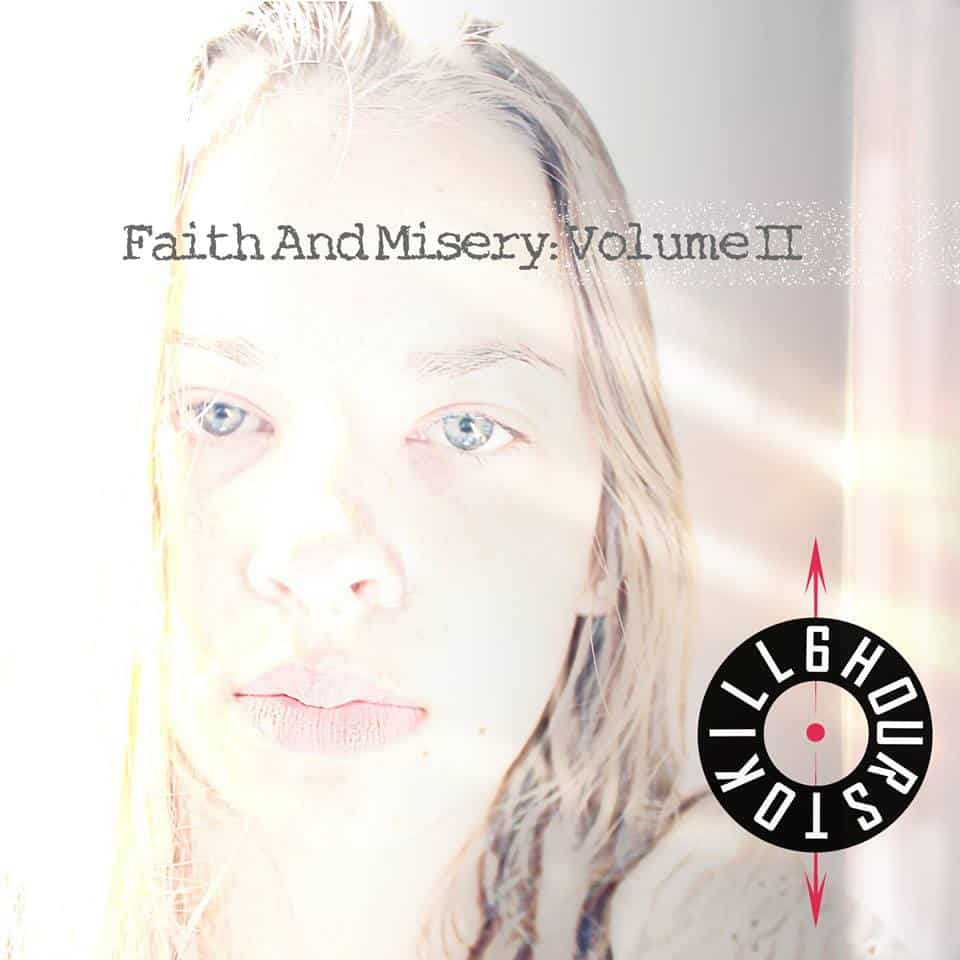 1. First things first, tell us a little about 6 Hours to Kill. How did you get started and where did the name come from?
Roderick: 6 Hours to Kill basically started when I got the bug to write some music again and started jamming in my basement with my friend Nathan Ward. He and I had done some industrial music together back in the 90's in a project called Human Junk and we were both feeling the itch around the same time to get back in the hard rock game. We got together and started writing, but after a while, life just got in the way and we had to bench it. For the next couple of years I spent a lot of time trying to bring the right group of people together to create what would become 6 Hours to Kill. I think over a three year period we've had 3 drummers, 2 different second guitarists, 2 bass players and 2 singers. Luckily, the lineup on this EP feels right. I think we've got this thing locked down now.
Charles: I joined because they were absolutely desperate for a bassist and would take anyone.
I actually remember the band forming several years ago and even replied to a request looking for a second guitarist. At that time I just didn't feel it. However, after filling in on bass last year for a show opening for John 5, I was almost instantly drawn in.
Roderick: As far as the band name goes, early on I put together a list of possible names for the band. 6 Hours to Kill was the one that everyone agreed on pretty quickly. It's actually the title of a Punisher graphic novel written by Duane Swierczynski. I actually follow him on Twitter and he gave us his blessing to use the name. The story is about Frank Castle getting captured by some of the bad guys he's after. They inject him with a poison that will kill him in 6 hours and they will give him the antidote if he does they're bidding in that time. In true Punisher fashion, he instead decides to spend his last hours exacting revenge upon them. It's kind of a dark story, but I really feel like it's basically telling you that no matter how hard people try to force you down a path, you have stay true to your own path. It's honestly a lot of what we write about. That darkness with a hint of light, truth and hopefulness lurking in there.
2. You're about to release Faith and Misery: Vol. 2, your second EP. Why EPs over albums?
Billy: Money. Ha ha!
Charles: Impatience.
Roderick: Ha ha. You can see why I love being in a band with these guys. While both of those things honestly did play a part in it, it was really planned out that way from the beginning. It relates to this recurring theme of duality. There's a song on the second volume called Strange Things. It was actually one of the earliest songs we wrote and recorded on our own in the basement studio. The opening line in that song says, 'Let this pen flow with bursts of faith and misery." That line really resonated with me. I came up with this idea that we would do two volumes of an EP that looked at those two sides of us. The hope and the suffering.
3. What else helped inspire the releases?
Billy: For me, the inspiration for the albums came from everything that is bottled up and needing let out. And also adding a unique sound to the rock world. Something catchy, with smooth and harsh parts. Highs and lows. Ups and downs. That's when you really feel the music. When it takes you on a journey.
Roderick: I have a tendency to write pretty regularly. Most of my inspiration comes from being a teacher and a photographer. I spend so much time looking at the world and trying to figure out how to read it and translate it for my students. Sometimes this world is terrifying and disappointing, sometimes it's beautiful and filled with hopefulness. When I feel it hard, I go into the studio and just play whatever I'm feeling. Then I'll share the riffs, or basic song structures with the guys on Dropbox and they'll decide which ones we should run with. Then Billy works his magic and we just get after it.
Charles: Creativity begets creations and songs beget more songs.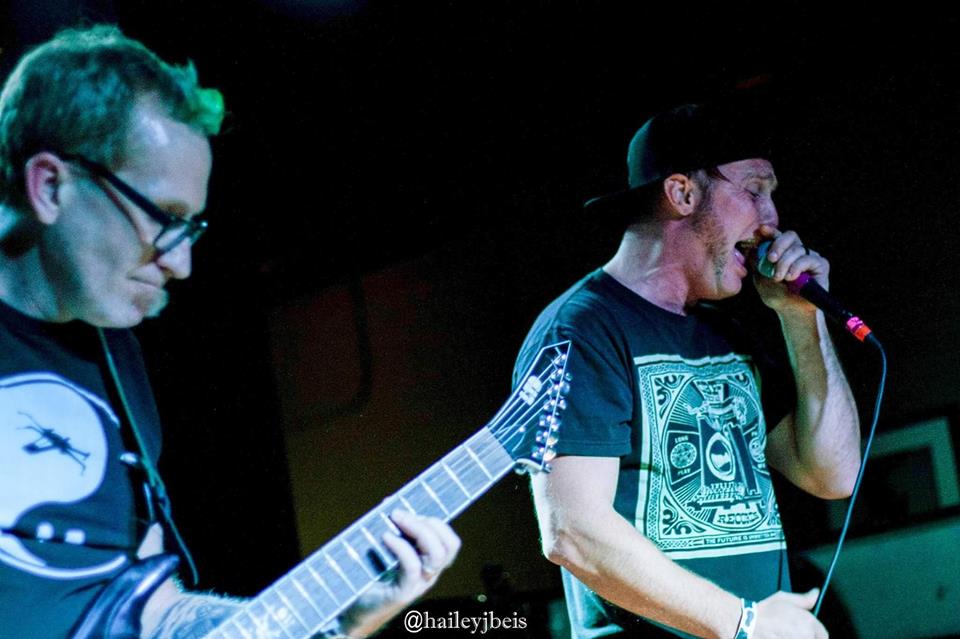 4. Volume 1 was an incredible release, have you felt pressure with Volume 2 to match that?
Roderick: Not until you asked us that.
Mike: I don't think so. In fact, we are really excited about volume 2. The whole experience of recording separate EPs using the faith and misery concept has been really exciting. We already had a pretty solid idea of how the volume 2 would sound before we even recorded volume 1. So it was never a matter of deciding which songs we liked better. It was more about how we wanted the EPs to flow. We feel that volume 1 is incomplete without the second, and that's why we are simply excited to get it out there.
Charles: For me it did feel like some big shoes to fill. Vol. 1 is unbelievably powerful and complex. This EP has a different feel, a twist on the first vibe. I think that's what they were going for compared to Vol. 1. The musical complexity continues but down a different path.
Roderick: Yeah. They've always been connected. I don't think you get a complete picture of who we are until you put them both together. It's the whole duality thing I keep bringing up. Faith and misery. Of course we kind of switched it. The first volume was really the misery part. It's the darkest parts of us. This volume is more hopeful. There's a lot more melodic guitar and vocals on this one. It still tackles tough topics, but this time it's more about rising up from it. That's why we did the covers for them the way we did. The first one is kind of scary looking. This one is more angelic. Interesting side note, the photos on the covers are both the same girl, Lisa Brueggemeir. She was a student in my photography class and she did a project with that terrifying self-portrait from the first volume. I got her permission to use it and then asked her to make another self-portrait that felt like the hopeful antithesis to her other one. She crushed it.
5. How has streaming and YouTube affected you as a band? Good or bad for you?
Billy: YouTube or streaming hasn't brought a ton of success. But it's been useful and I'm betting on it helping us in the long run.
Roderick: Yeah. This digital age is supposed to be so wonderful with respects to getting your music out there and finding an audience. It's a tool that we didn't have in the past. Yet somehow it feels harder right now than it did back when we were just pinning up fliers on telephone poles. If you don't manage to get lucky enough, or pay enough, to end up on the right playlist it's really difficult to cut through all of the white noise and connect with an audience. A perfect example is getting to do this interview with you in the UK, while we can't get anyone local to really even respond to an email or Facebook message. We're still trying to crack the code here in our area.
6. What's next after Volume 2?
Mike: We have a bunch of stuff in the works. We are already in the process of writing new music, which was put on hold during the search for a new bassist and over the holiday season. The writing will continue throughout the year. We are also looking to record another video, so look out for that this spring.
Charles: Billy has charged us with making the "best album in the city". I guess we'll be making the best album in the city. With the talent and passion this band has it can be done.
Roderick: Yeah. Billy really brings an energy and confidence to this group that can be contagious. I think doing a couple of videos for songs from Faith and Misery while we spend a while writing is where we're headed. We do already have a concept for a full length album and a couple of the songs are written. We'll actually be debuting them at the CD release show for Volume II.
7. We gotta get you over to the UK to play live. Is touring and playing live important to you?
Mike: Playing live is very important. Perhaps more important are the relationships we form with our fans and with the live music community. Cincinnati has a pretty strong rock scene, and it's nice to be able be involved with that. Touring is something that may come in the future, but at the moment, we are all working professionals with other obligations that keep us from that life.
Charles: I would love to play shows in cities that like our sound. I love playing live because we play emotionally charged music that needs to be seen and heard.
Roderick: I have to echo the life obligations line. Playing out is fun, and it helps us to bond with our other brothers and sisters going through the struggle of trying to be heard. But touring would be really logistically difficult for us at this point. Someone would have to infuse a lot of money into our revenue stream, which is really flowing the wrong way when it comes to making music. But the idea doing some sporadic shows in other cities where we can find an audience would be a blast. If we ever make it to the UK, you'll be the first to know. After you put us on your Best EP list of 2018, we'd play wherever you wanted us to. We're fans for life now. Seriously. Putting this project together was such a challenge for such a long time. The recognition you gave us really recharged me. We hope you enjoy this other side of what we're doing as well.
6 Hours to Kill's music can be streamed/bought via Spotify, iTunes and Google Play. You can find out more/keep up to date with news by checking out the band's Facebook Page, Instagram, Soundcloud and YouTube.