Carl's Top Ten EPs of 2018
It has been an incredible year for rock and metal. So many great EPs spread across 12 months. So much so that this list was very tough to compile. It could easily have been a top 50 as I did with the albums but it is just 10.
You can read my top 50 albums: numbers 50 to 41 here, 40 to 31 here, 30 to 21 here, 20 to 11 here and 10 to 1 here.
Here are the my personal top ten EPs of 2018!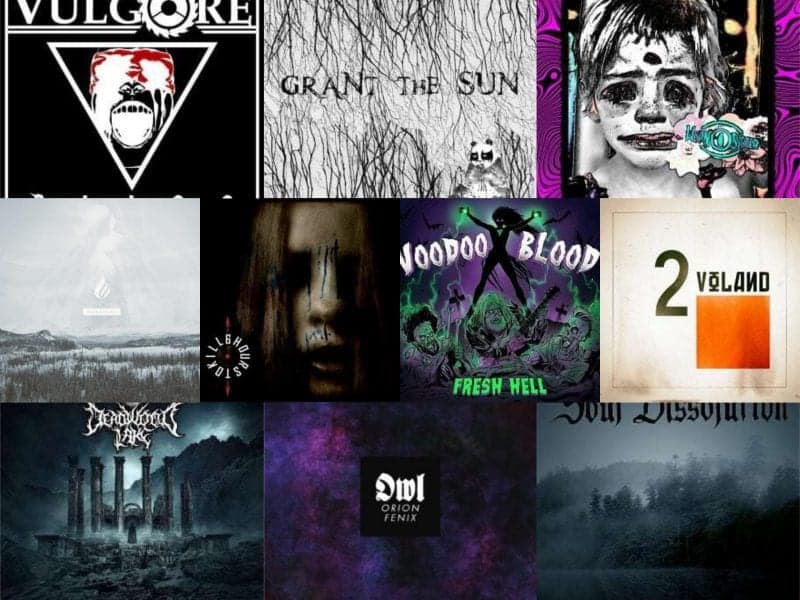 10: Vulgore – Bliss (Self Released)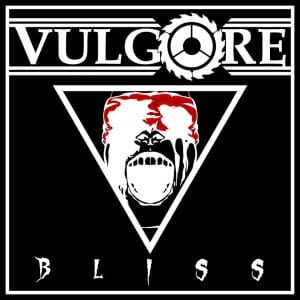 It's always a pleasure to see, not just bands but good bands, ermerging from the UK and Vulgore are a thrilling addition. This EP is a hell of a debut.
Read our full review of the EP here.
9: Grant The Sun – Simmar Ur Bild (Mas-Kina Recordings)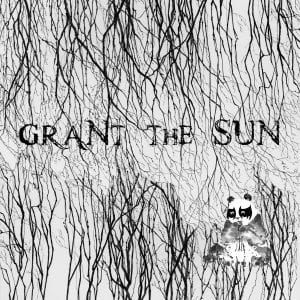 Having already delivered us a 10/10 album with the previously released self-titled EP it would take a lot for Simmar Ur Bild to top that. Damn it if they don't come mighty close though! The exceptionally smart and exciting builds through progressive metal noise that doesn't miss vocals in the slightest is truly awe-inspiring.
Read our full review of the EP here.
8: Voland – Voland 2 (Xenoglossy Productions/Masked Dead Records)
Bringing epic sounds without the epic lengths normally associated with this kind of release, Voland are an interesting bunch to crop up in the black metal scene. One part bestial heaviness, one part melodic and one part historical sounding.
Such an interesting concept has resulted in such great music that you can't help but wonder how a full album would have turned out. I suspect, great.
Read our full review of the EP here.
7: Voodoo Blood – Fresh Hell (Self Released)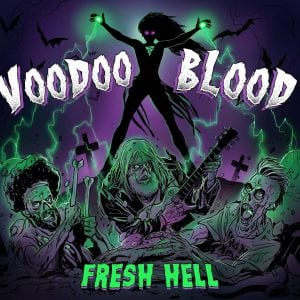 The groove of Voodoo Blood's style of stoner, bluesy rock makes for a thrilling listen. A hell of an EP, It's over far too soon. Just hit play again, you know you want too.
Read our full review of the EP here.
6: Owl – Orion Fenix (Zeitgeister Music)
It might only be one track but it comes in at slightly over 22 minutes long. Orion Fenix delivers haunting melody, huge sounding doom & rhythmic guitars that will sweep you away. Orion Fenix is dripping with atmosphere from beginning to end & the tempo shifts keep things exciting & interesting. Regardless of if it's delivering a heavier, meatier metal sound or a more melodic style, its 22-minute run flies by.
Read our full review of the EP here.
5: Deadwood Lake – Forgotten Hymns (Self Released)
Deadwood Lake are a black metal band from the southwest UK that blend intensity and emotion with melody and atmosphere. In April 2015, Bruce's brother, Gary, passed away after a fatal car accident. Deadwood Lake formed as a studio band in his memory, creating songs as a tribute to him and as a way to deal with the loss.
Deadwood Lake ensure this EP will be remembered as one of the black metal highlights of 2018. Deadwood Lake continue to show the strength of the British metal scene and here is hoping even more people are talking about them as the year comes to a close.
Read our full review of the EP here.
4: 6 Hours to Kill – Faith and Misery: Vol. I (Self Released)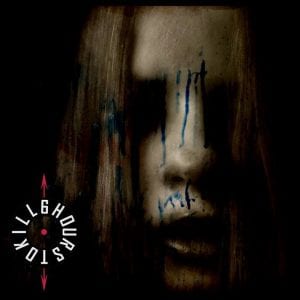 Now this is an damn good EP.
The four tracks that make up Faith and Misery: Vol I are exciting, cleverly arranged and different enough to make them stand out.
This is one of those releases that you wish wasn't an EP but a full album instead. 6 Hours to Kill have *ahem* killed it here. Faith and Misery: Vol 1 is one of the best EP releases of the year.
Read our full review of the EP here.
3: Hypnosister – Hypnosister (Sleep All Day Productions)
The alt-rock sound of Hypnosister combines the fuzzed up, spaced out guitars of My Bloody Valentine with the huge rock choruses of Nirvana and the heart wrenching lyricism of Neutral Milk Hotel.
An impressive EP. Filled with gloriously fun and catchy noise.
Read our full review of the EP here.
2: Divine Realm – Nordicity (Self Released)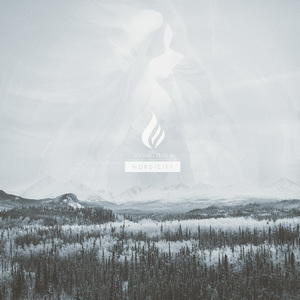 Gloriously epic, brilliantly heavy, smartly played…it's a wonder of technicality & song structure. This is an EP everyone needs to hear.
Read our full review of the EP here.
1: Soul Dissolution – nowhere (GS Productions)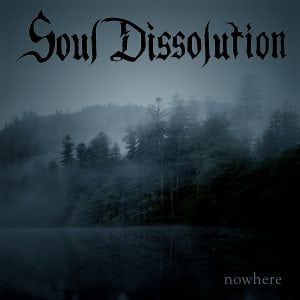 Happily giving listeners more of the same, nowhere does a phenomenal job of reminding those who may have forgotten that Soul Dissolution are one of the most exciting prospects in metal right now. This is a band that lives in the post-black metal territory and have made it their castle. Combining huge heaviness with emotional melodies and darkly memorable passages, Soul Dissolution absolutely kill it with this EP.
Read our full review of the EP here.