Bloodstock Festival 2017 Band Feature/Interview: Venom Prison
Bloodstock is the premier metal festival in the UK, showcasing the cream of rock & metal across a wide spectrum of genres. The 2017 edition takes place from the 10th to the 13th of August. Head over to the festival's website to find out much more & pick up tickets, but be quick as it's close to selling out!
The line-up this year is one of the best the festival has ever managed to put together. With a huge range of established & up-and-coming bands spread across the four days. One of these bands with a very bright future is the excellent Venom Prison.
Already making massive waves in the metal world thanks to both an incredible debut album in 2016 (Animus) & intense live shows, Venom Prison take to the Ronnie James Dio stage at Bloodstock on Sunday early afternoon. This promises to be the set that everyone remembers once the festival has ended. Years later, we'll look back & say "were you there when Venom Prison tore Bloodstock apart?"
We're very proud to bring you an interview with Venom Prison.
1. Tell us a bit about yourselves. How'd you get started as a band?
I (Ash) and Larissa lived in Germany together and wanted to get a band started after leaving our previous bands.
We both played in hardcore or punk bands for years but grew up listening to metal and took a stab at starting a death metal band. Shortly after we moved back to the UK to start our university degrees and also asked friends we have met previously through bands if they would like to join us in doing Venom Prison. As soon as everyone learnt the demo songs we just got out on the road and played whatever we could, we kept writing constantly and more touring opportunities arose. It's still exactly the same now as it was from day one, there is never a quiet day, constantly hammering on.
2. How are you feeling about playing Bloodstock this year?
It's a great feeling to be asked to play let alone being on the main stage. I appreciate they have asked us as we've only been a band for 2 years now and to help a band at our level to be exposed to everyone attending their festival is cool.
3. What can people expect from your set?
A visceral, caustic and aggressive wall of noise.
4. What bands (if any) are you hoping to check out while you're there?
We will be around for a bit on Sunday but having to leave early due to us being on tour and having to get over to Germany the following day to join up with Gorguts, Fallujah, Revocation and Havok.
I'd like to see Possessed, Brujeria, our friends in Broken Teeth, Bossk, Obituary and hopefully Megadeth.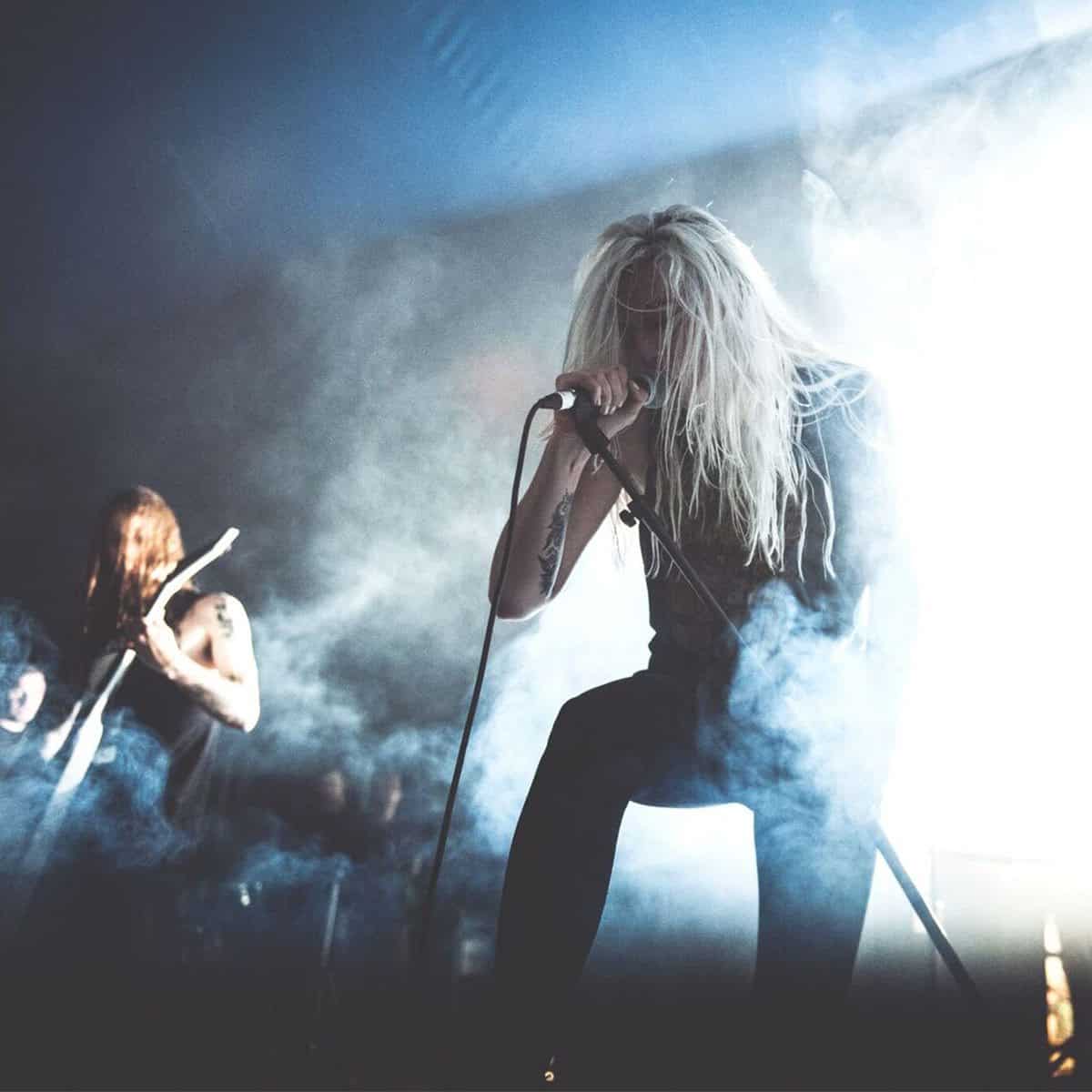 5. What's the future plans for the band?
More touring and writing, which is both being taken care of as we speak.
We'd like to thank Venom Prison for taking the time to speak with us. Make sure you check them out at Bloodstock & on their future tours. You can keep up to date with the band's touring schedule using BandsInTown or Songkick.
Their debut album Animus is out now & can be picked up from all major streaming services such as Spotify, Google Play & Apple Music. You can also pick the album up over on Bandcamp digitally, on CD or Vinyl! Make sure you do, it's an absolute rager of an album.
Keep up to date with all of Venom Prison's tours by following them on Twitter & liking them on Facebook. Also head over to YouTube & subscribe to their channel to see videos from the band!