Bloodstock 2019 – Band Feature/Interview: Lock Horns
Bloodstock Open Air 2019 is nearly upon us and to say we're excited is an understatement. We adore the festival and this year's line-up is simply phenomenal. From the Ronnie James Dio Main Stage to the Sophie Lancaster Stage to the New Blood and Jägermeister Stages, there is something for everyone! Not got your tickets yet!? What are you waiting for!? Head over to the Bloodstock Festival website here and join thousands of like-minded head-bangers for a weekend of quality rock and metal.
Lock Horns, who formed late 2015, are a four piece progressive metal band from Belfast.
August 2016 was the official launch of Lock Horns Facebook/social media. The music video for 'Wendigo' was debuted a week later, shot by director Jim Crone. Following the response of Wendigo and countless requests to perform live, Lock Horns decided to put the writing process somewhat on the back burner and focused on making a mark on the local metal scene by "road testing" their current material with performances at Siege of Limerick, Templemore Metal Fest and Sunflower Festival.
After a long stint of gigging, building chemistry and growing the Lock Horns brand locally, itwas time to make the writing process the priority again. They began work on 'Molon Labe' with translates from Greek to 'Come and take them'. This album was the product of 2 years hard work and has been critically acclaimed locally. The album targets many genres and the lyrical content takes on subjects such as technology, politics and creation.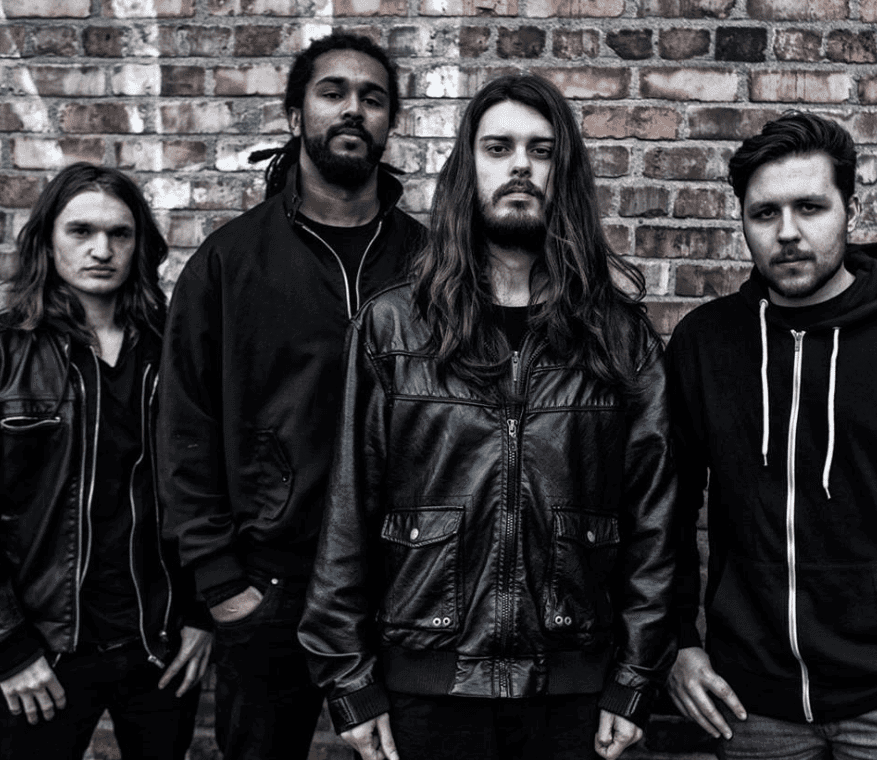 With their ever growing confidence and "fuck you" attitude, which they deliver at every live show, they are a band not to be missed. Lock Horns always manage to turn an unsure audience onto them and fully immerse themselves within the movement.
It's now time for Lock Horns to take their music to bigger places.
Lock Horns are Alex Da Costa on vocals with Junior Afrifa on guitars. Bass is with Rhys Fraser and on drums, its Corey Hodges.
"The sweat, blood and headbanging has all paid off! This has been years in the making and we're grateful for the huge opportunity. We plan on delivering a riot of a show on the New Blood Stage at Bloodstock and leaving our mark! Shout out to James Loveday and everyone who came and moshed with us through the competition, we couldn't have done it without you guys! Get Ready!"
Lock Horns will be playing the New Blood Stage on Saturday the 10th August 2019.
Interview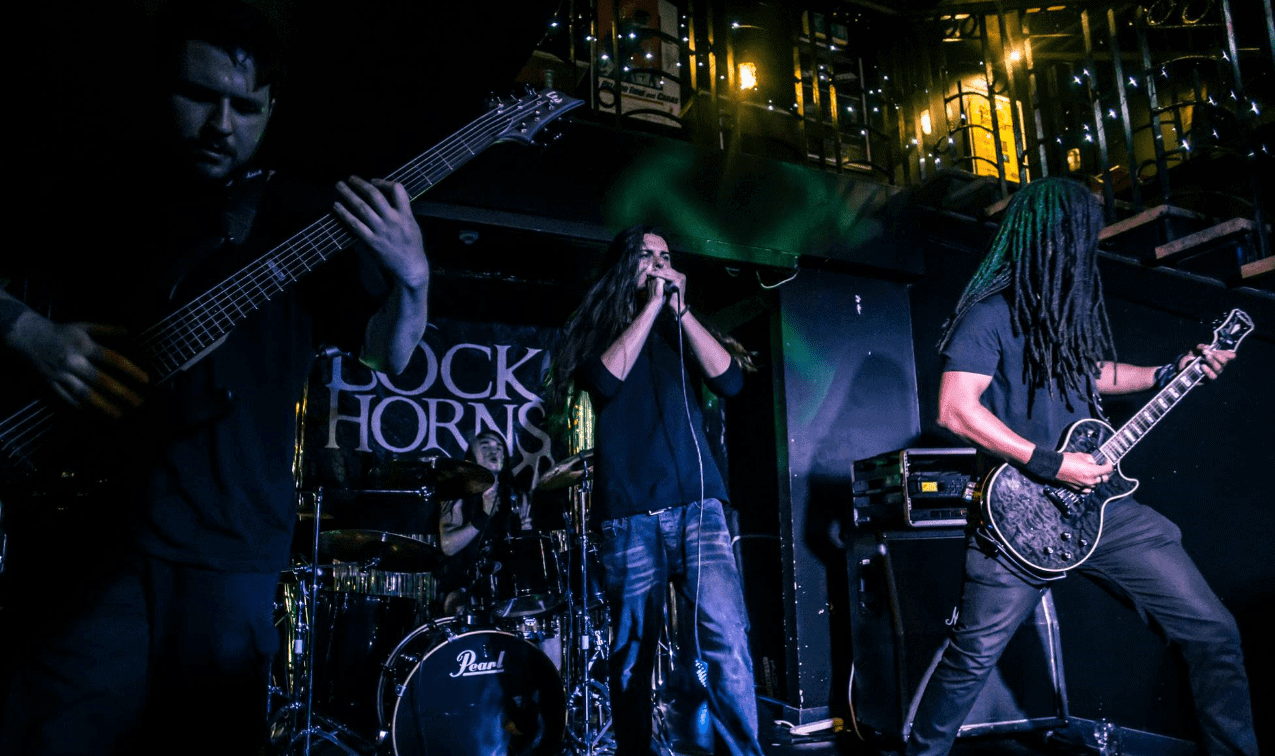 1 – Congratulations on winning the Belfast leg of the M2TM and earning your slot on the Bloodstock New Blood Stage. What made you decide to take part?
The competition was the next step to take the band up a notch. This year was our third time in the final, we entered again to prove to ourselves and to Bloodstock that we could win it. We would've kept entering until we won!
2. What were some of the highlights of your competition run?
Biggest highlight has to be the performance at the final. It was the best gig we've ever played, the energy, the crowd was perfect. The whole venue chanting the lyrics to our tack, Pages, was an unbelievable moment.
3. Describe the feeling, if you can, upon hearing your name read out as the winners?
It was like Christmas. Simon Hall was Santa.
4. How big of an opportunity is playing the New Blood Stage for Lock Horns? We've seen some bands really grow from it over the years!
It's a milestone, it's given us confirmation that we can do it. We've put a lot of blood, sweat and tears into this craft and this shows that hard work pays off. We're not taking the situation lightly, we're going to do everything in our power to grow the Lock Horns brand whilst we're over there!
5. What can Bloodstockers expect from you come festival time? Why should they come see you?
We're going to leave it all on the stage, we're bringing a mainstage performance with us!
6. Are you regular attendees to the festival or will this be your first time?
This will be our first time to the Festival, it's always been on the bucket list so we're excited to have the opportunity not only to perform but to check out the festivities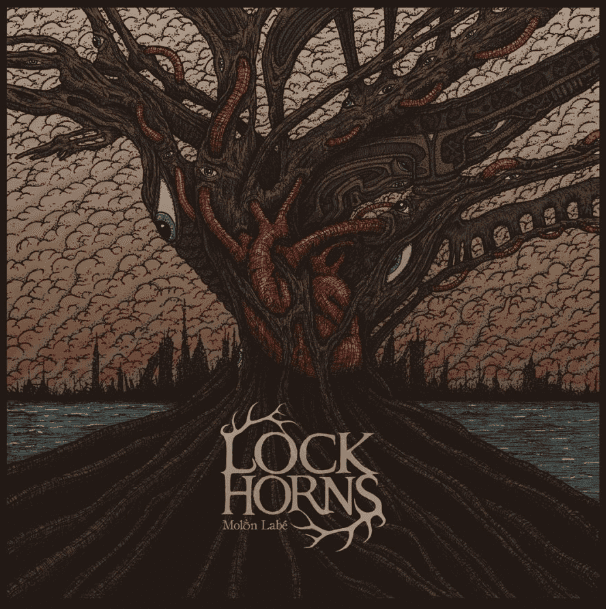 7. Are you hanging about all weekend? If so who are you most looking forward to seeing?
Definitely, there are some great bands playing. Top of our list Soulfly, we will be checking out Scorpions, Cradle of Filth, Thy Art is Murder and Tesseract for sure.
8. What does the rest of 2019 look like for Lock Horns? Shows? Releases?
We announced recently that our last album cycle was coming to an end and we're ramping up to release something new. Can't say when but it's going to be much heavier! to release something new. Can't say when but it's going to be much heavier! Before we close the door on 'Molon Labe' there is one more surprise to be released. In terms of shows, we've got Bloodstock then some local shows. Currently working with our management to put something big together towards the end of the year.
Links
Lock Horns Website – Lock Horns Facebook – Lock Horns YouTube – Lock Horns Twitter – Lock Horns Instagram – Enso Music Management – Bloodstock Open Air